Memorial services held for Yavapai County sergeant killed in Cordes Lakes
CORDES LAKES, Ariz. - A suspect has been taken into custody after a Yavapai County Sheriff's deputy was shot and killed in Cordes Lakes on June 28.
Sergeant Richard Lopez, 51, died in the line of duty after trying to apprehend a possible theft suspect in an area near Stagecoach and Redrock, according to Yavapai County Sheriff David Rhodes.
Sgt. Lopez, according to Sheriff Rhodes, came into contact with the suspect, but it's unclear what happened next. 
Neighbors called 911 to report an officer in distress, and deputies discovered him unresponsive on the ground.
"[Deputies] immediately performed life-saving measures, took him to the nearest fire department, where he was flown out," said Sheriff Rhodes.
Sheriff Rhodes said Sgt. Lopez underwent surgery at an HonorHealth in Phoenix, but ultimately succumbed to his injuries.
Memorial services held
A memorial service for Sgt. Lopez took place on Wednesday, July 6 at the Findlay Toyota Center in Prescott Valley.
The memorial service, which was open to the public, had Hugh, handshakes, a few laughs, and a lot of tears as hundreds of people gathered to bid farewell to a fallen law enforcement officer.
"He gave his life protecting us. He went out there every day, leaving his wife and children behind. He deserves this much," said John Amato.
During the service, Sgt. Lopez's grieving family members were seated in the front row. Sgt. Lopez's boss was brought to tears during his address to the mourners.
"Kim, Katrina and Anastasia, I am so sorry I was unable to prevent this," said Yavapai County Sheriff David Rhodes.
For people who knew Sgt. Lopez, the service was a mix of fond memories and rough realities.
"If you were having a bad day, he would have some little cute comment or smile, and then everyone would start laughing," said Sgt. Josh Brazell with the Yavapai County Sheriff's Office.
For others, it was about Sgt. Lopez's 14 years of service, and how he died protecting and serving the community.
"Our police force needs the community support, and this very good man put his life on the line, and we need to support our local police," said Linda Rae.
A procession that followed the funeral service involved officers from across the state and beyond, with the procession stretching for several blocks.
Prior to the memorial service on July 6, a procession from HonorHealth Deer Valley Medical Center in Phoenix was held on June 28. The deputy's body was escorted to the Maricopa County Medical Examiner's Office in downtown Phoenix. A second procession transported Sgt. Lopez's body the next day from Phoenix to Yavapai County. The procession route traveled along Interstate 17 to State Route 69 before ending at the Sunrise Funeral Home in Prescott Valley.
Suspect caught
After the deadly shooting, the suspect barricaded himself in his home. No details were released about how deputies found him.
It took multiple law enforcement agencies and the SWAT team hours before they were finally able to apprehend him.
On Wednesday, the sheriff's office identified the suspect as 61-year-old Robert McDowell of Mayer, Arizona. He has been booked into jail on first-degree murder charges.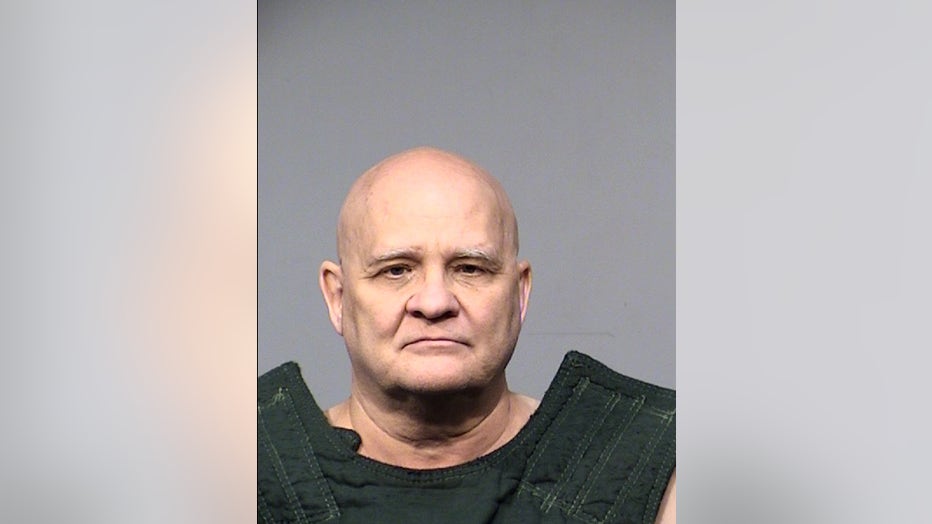 Law enforcement mourns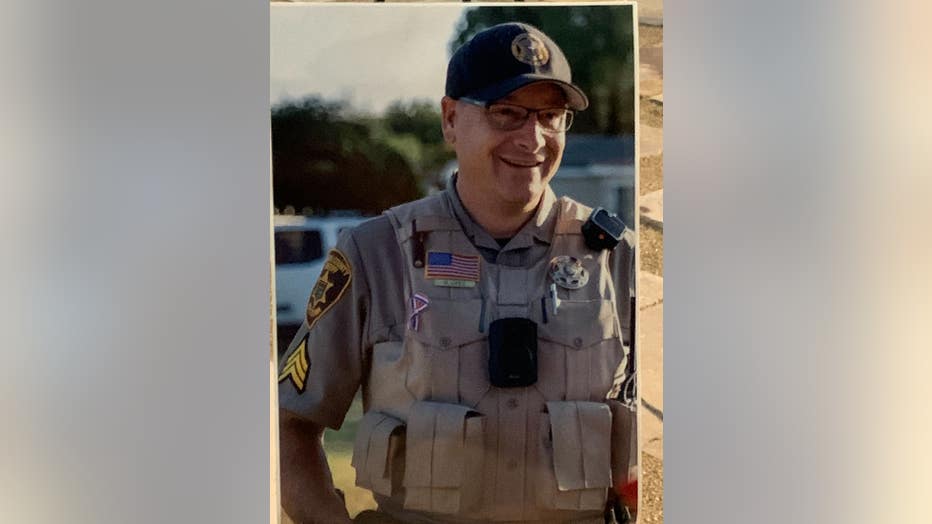 According to Sheriff Rhodes, Lopez was a 14-year veteran of YCSO and began a career in law enforcement as a SWAT team negotiator following a career in management.
"We are saddened, heartbroken, and above all, angry," Rhodes said. "We lost an incredible member of the YCSO family today, we lost a friend, we lost a mentor, we lost a father, we lost a husband, we lost a community servant, to a senseless act of murderous violence against law enforcement."
Sheriff Rhodes said Lopez, who lived in Prescott Valley, left behind a wife and two daughters.
"We're hurt. Our agency is hurting," said Sheriff Rhodes.
During the news conference, Sheriff Rhodes also addressed acts of violence against law enforcement officials.
"The violence against law enforcement, we are seeing it escalate everywhere, and it has got to stop," said Sheriff Rhodes. "These are community servants. These are people that are out there serving the community, protecting life, liberty, and property, and they do not deserve this."
Sheriff Rhodes said YCSO has asked DPS to take over the investigation into this deadly incident.
Arizona Gov. Doug Ducey ordered flags at all state buildings to be lowered to half-staff on July 1 in honor of Sgt. Lopez.
"Arizona mourns Sergeant Richard Lopez, a man who answered the call of duty to protect and serve his community," Ducey said in a statement. "This needless violence is truly terrible. Arizona will always stand with our brave law enforcement. Sgt. Lopez was an incredible community servant whose life was cut too short by a senseless act of lawlessness. Our prayers are with Sgt. Lopez's wife and children, friends and Yavapai County Sheriff's Office colleagues. In his honor, all state flags will be lowered to half-staff Friday, July 1."
On July 3, members of the Prescott community gathered at the Yavapai County courthouse to honor Lopez. His patrol cruiser was at the candlelight vigil, and those paying respect laid flowers on top of the SUV.
Want to donate to the department?
The sheriff's office provided information on how to donate.
"If you would like to donate, you can send checks, money orders/cashier's checks or bring cash to the Yavapai County Sheriff's Office. All checks must be made out to YCSO Employee Fund with, "Benevolence Fund: Richard Lopez" written on the memo line. These funds can be mailed or brought to: The Sheriff's Office, Attention Kelly Fraher, 255 East Gurley Street, Prescott, AZ 86301."
More Arizona crime news