2 men shot, killed in west Phoenix; police arrest suspect
PHOENIX - Police say a suspect has been arrested in connection to a shooting in west Phoenix that left two men dead.
Phoenix Police say officers responded just after 9 a.m. on July 28 to reports of shots at the Hometowne Studios Hotel near 48th Avenue and McDowell Road and found two men who had been shot.
"I hard the gunshot. It was, like, four of them. It was like a loud bang," said Natashia Jones, who was staying in a room on the same floor as the victims. "First thing I did was call the police to let them know there was a shooter on site. I didn't know where."
Both victims died from their injuries. 
One of them was identified as 64-year-old Douglas Emison. The name of the second man was not released.
"Opened the door and looked, and there were two bodies laying there in their blood," Jones recounted. "I said, 'girls, there's two people lying on the balcony that are dead.'"
Officials say they were found lying next to each other, just outside of one of the rooms.
A search began after police obtained surveillance video of the suspect leaving the scene in a blue 2004 Dodge Ram pickup truck.
On July 30, officers announced that 33-year-old Jose Ruacho was arrested near 27th Avenue and Thomas in connection to the murders.
No other information was released.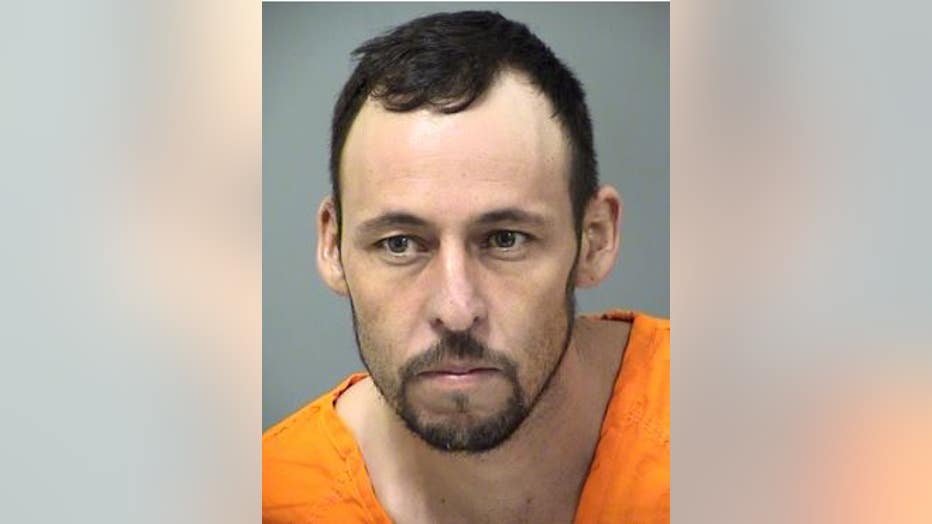 Jose Gregorio Inchaurriga Ruacho (Maricopa County Sheriff's Office)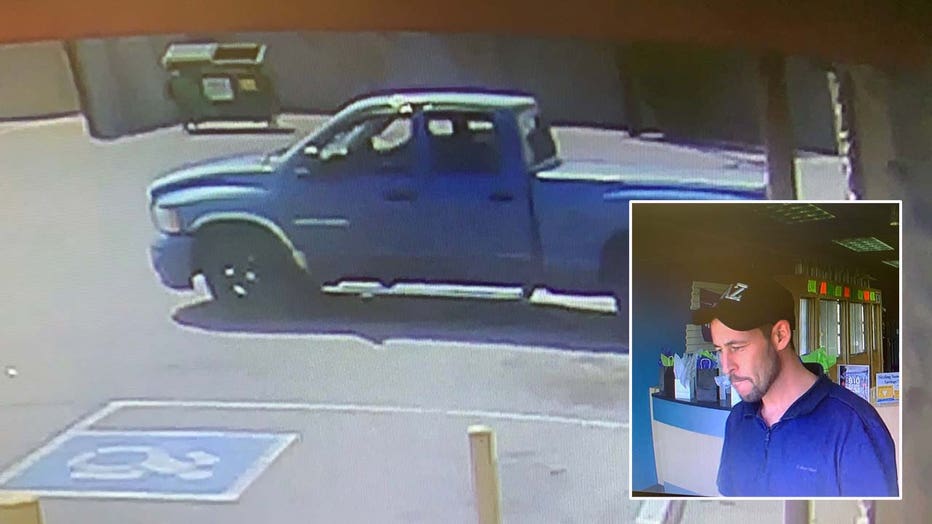 Police are looking for a suspect driving a blue 2004 Dodge Ram pickup truck with an Arizona license plate HYA3KB in connection to a shooting in west Phoenix that left two men dead on July 28. (Phoenix Police Department)