Sanctions sought for Kari Lake following latest 2022 election lawsuit defeat: Here's what you should know
PHOENIX - A day after an Arizona judge ruled against 2022 Republican gubernatorial candidate Kari Lake in her latest lawsuit over the election that she lost, Maricopa County Attorney Rachel Mitchell has requested sanctions against Lake and her lawyers.
The ruling on May 22, which was released by Judge Peter A. Thompson, came after he allowed Lake three days to prove county election officials failed to perform higher-level signature verifications on mail-in ballots that had been flagged.
Here's what you should know about the ruling, Lake's lawsuit, and the sanctions request.
Why is Rachel Mitchell requesting the sanction?
Mitchel, along with several other county attorneys, filed the 11-page claim just before 5:00 p.m. on May 23.
In it, they claim Lake and her team "repeatedly made false statements" to the county, bringing what they claim are frivolous arguments and claims.
They also claim that "Lake and her counsel intentionally misrepresented facts to the court on several fronts," and listed five material misrepresentations to the court, ranging from claims that ballots were not being courts, to issues with signature verification, as well as claims that the election was "rigged," and that Maricopa County "deceptively fixed the election against her."
The filings state the misstatements of fact were to mislead the court, and the conduct is unethical and warrants sanctions.
Lake, a former television news anchor, has until May 24 to file a response.
Mirtchell was not available for comment on May 23.
Didn't Lake's lawyers receive a sanction recently?
Earlier in May, a court sanctioned Lake's lawyers for $2,000 for making false statements when saying that more than 35,000 ballots had been improperly added to the total count in the election.
Read More: Kari Lake's lawyer sanctioned over 'unequivocally false" statements
What was Lake's lawsuit all about?
As mentioned above, this round of lawsuit relates to allegations made by Lake on the ballot signature verification process.
The lawsuit was part of a wider appeal by Lake over her previous challenge of results from the 2022 election, which saw her losing to Democrat Katie Hobbs.
According to previous reports from the Associated Press, the Arizona Supreme Court sent this specific claim back to a trial court to consider in March 2023, because the state's highest court found a lower court had dismissed the claim erroneously.
What did Lake's lawyer argue in this lawsuit?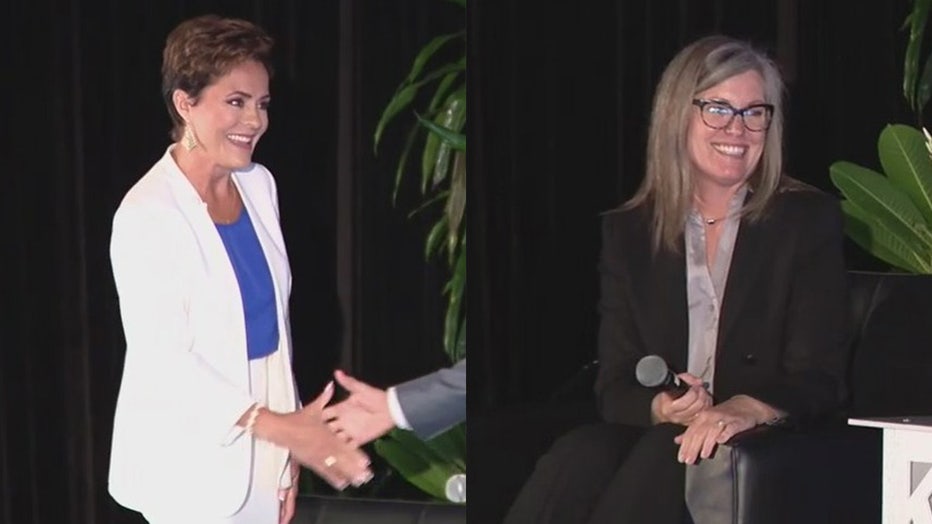 Kari Lake and Katie Hobbs
In this specific lawsuit, Lake's lawyer alleged that Maricopa County officials failed to perform any higher level signature verifications on ballots that had been flagged by lower level screeners for any inconsistency.
Lake's lawyers, according to the AP, were not contesting whether voters' signatures on ballot envelopes matched those in their voting records.
On May 15, Judge Thompson refused to throw out the lawsuit. At the same time, however, Lake's legal team faced a high bar of not only having to prove her allegation over signature verifications, but to prove that it also affected the outcome of the race.
What happened during the trial?
On May 17, the AP reported that Lake's legal team showed a video footage that came from a Maricopa County camera feed. The footage purportedly shows a signature verified incorrectly and hastily by a worker.
Reynaldo "Rey" Valenzuela, Maricopa County director of elections, testified that the temporary worker simply didn't grasp the technological skills needed for the job and he was re-assigned elsewhere. Signature verifiers are also randomly audited.
"We review them for consistency," Valenzuela said. "Was there some sort of inconsistency where someone did all good (signatures) or all bad?"
A lower-level worker also testified that higher-level signature reviewers were overwhelmed and kicked back ballot affidavit envelopes that seemed questionable.
Three workers on lower-level signature verification who filed declarations in court on Lake's behalf have said they experienced rejection rates due to mismatched signatures on 15% to 40% of the ballots they encountered.
Attorneys for Arizona election officials said the workers' speculation on signature verification efforts does not amount to a violation of the law or misconduct by election workers — and raised questions about whether the three workers could know the outcome of the specific ballots they had flagged.
What did the judge say in his ruling?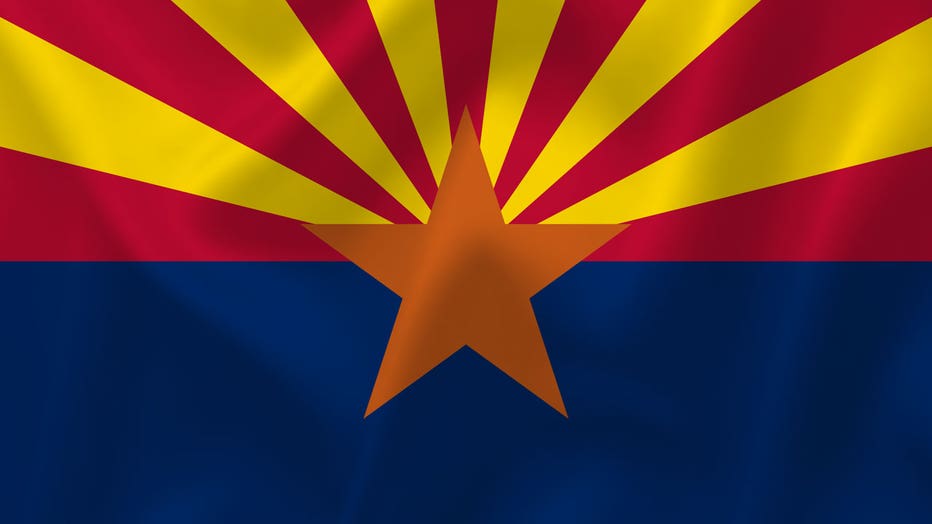 State flag of Arizona (file)
In his ruling, Judge Thompson wrote that the evidence the court received "does not support Plaintiff's remaining claim," and that a witness, identified only as "Ms. Onigkeit," made it abundantly clear during her testimony that two levels of signature review took place in some fashion.
"[Ms. Onigkeit] expressed her concern that this review was done hastily and possibly not as thoroughly as she would have liked – but it was done," a portion of the ruling read.
Another witness, identified only as "Mr. Myers," testified that he took part in one level of signature review and curing process, according to the ruling.
Meanwhile, Valenzuela, according to the ruling, testified that two levels of signature verification and two levels of auditing took place.
"Mr. Valenzuela's testimony, elicited by both parties, is most helpful to the Court, and the most credible," read a portion of the ruling. "While Ms. Onigkeit and Mr. Myers have ground level experience with signature review, Mr. Valenzuela provided the Court with both a hands-on view based on the 1,600 signatures reviewed by him personally in November 2022 and a broad overview of the entire process based upon his 33 years of experience."
In addition, Judge Thompson stated in the ruling that Valenzuela testified that the final canvass was accurate, and no clear and convincing evidence, or even a preponderance of evidence, contracts him.
What does this mean?
In his ruling, Judge Thompson states that the court does not find clear and convincing evidence or a preponderance of evidence of election-related misconduct, and that such misconduct affected the results of the 2022 Election.
As stated above, Lake's legal team needed to prove that the misconducts they alleged not only happened, but also affected the election results.
In the same ruling, Hobb's victory in the gubernatorial election was confirmed.
What is Lake saying about the decision?
On her Twitter, Lake did not issue a response to the ruling on May 22. We reached out to Lake on May 23, but she has yet to respond.
What about other people? What are they saying about the ruling?
Officials with Maricopa County issued a statement from the Chairman of the county's Board of Supervisor, Clint Hickman. The statement reads, in part:
"Wild claims of rigged elections may generate media attention and fundraising pleas, but they do not win court cases.  When 'bombshells' and 'smoking guns' are not backed up by facts, they fail in court. This is justice, and this is what happened today in Kari Lake's election contest."
The Associated Press (AP) contributed to this report.