Arizona broom seller gets big surprise, M&M casket, car skiing: Top heartwarming, odd headlines
From a blind broom seller in Arizona getting a generous donation to a late teacher's M&M casket, there was no shortage of intriguing tales this week. Here's some of our top heartwarming, unusual stories for Feb. 18-24:
1. Arizona man selling brooms surprised by TikToker after string of counterfeit buyers: A social media sensation known for his once-in-a-lifetime surprises hit the streets of Mesa and surprised a man who many have taken advantage of, causing his family to be evicted from their home.
2. Late Arizona teacher had an M&M style casket for her funeral: Funerals are typically a solemn affair, but a teacher in Snowflake, Ariz. wanted to make sure hers would be a funeral to remember.
3. Arizona couple makes historical find following Goodwill purchase: For one Arizona couple, what began as a project to refurbish a desk ended with them stumbling upon a hundred years of another family's history.
4. Motorcycle airbag jeans? These pants could reduce risk of lower-body injuries: Swedish motorcycle brand Mo'cycle has developed the world's first pair of airbag jeans designed to offer impact protection for the lower body.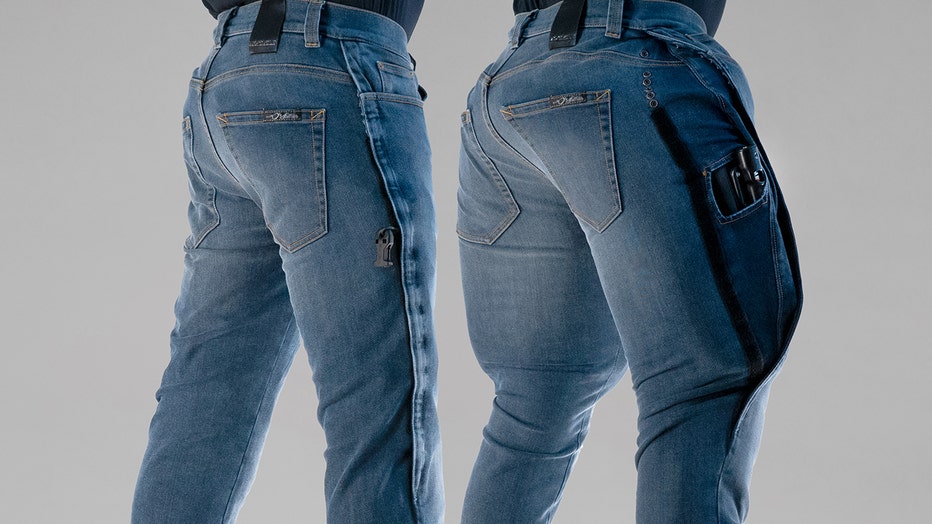 5. Minnesota police remind people not to ski behind cars: The Shakopee Police Department shared a photo of a person skiing behind an SUV during this week's snowstorm, reminding people that skiing is for the mountains not for behind a car.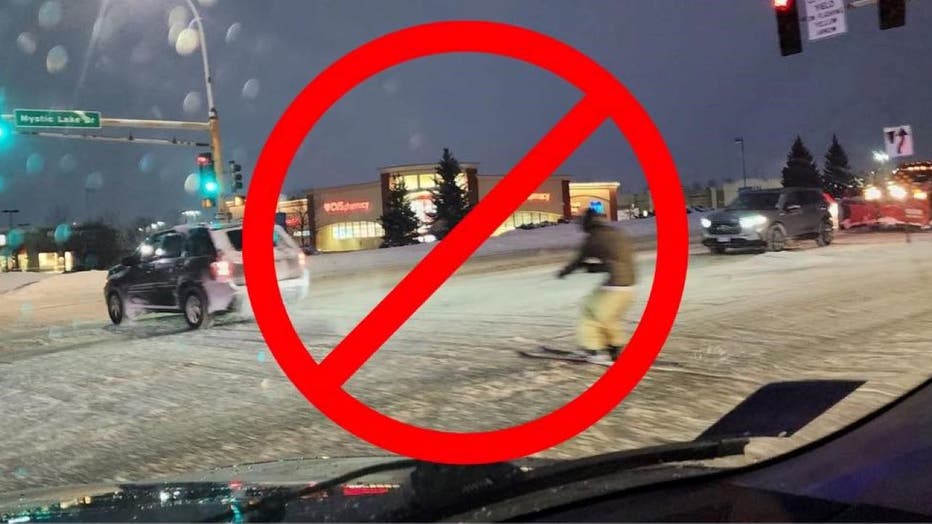 The Shakopee Police Department shared this photo on Facebook this week reminding people skiing is for the mountains, not for behind a car. (Shakopee Police Department)
6. Vocal cat disrupts Washington city council meeting before being escorted out: During a city council meeting in Liberty Lake, Washington, a fluffy cat found itself in the midst of a heated debate between constituents when they noticed the feline popping its head between the ceiling and the roof of city hall.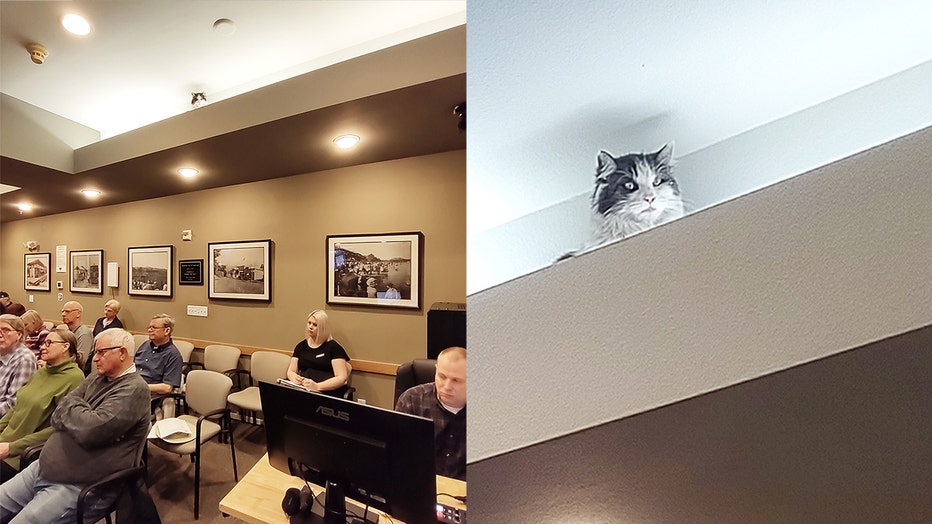 A cat was photographed interrupting a local city council meeting in Washington. Photo credit: City of Liberty Lake. 
7. Heinz wants to catch up with man who survived a month at sea with nothing but ketchup, seasonings: Heinz is trying to track down the man who survived for nearly a month at sea on nothing but ketchup and seasonings.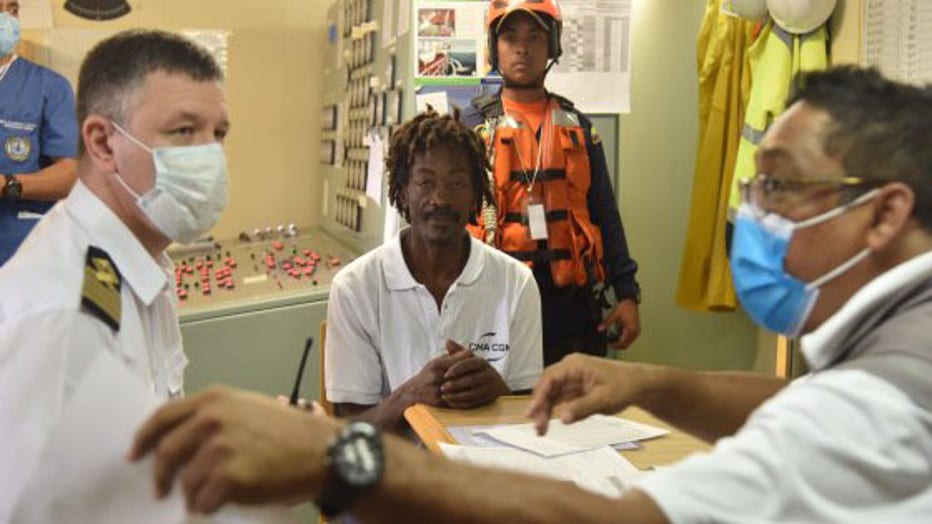 Elvis Francois (center) is pictured with Colombian Navy members after he was rescued on Jan. 16, 2023. (Credit: Colombian Navy)
8. Farm animals become loose in Glendale: 'They just kept going in circles': Police officers in Glendale got a wild start to their work day after spending the morning corralling sheep and goats that got loose and into the streets.
9. Watch: Firefighters rescue bride and groom stuck in elevator for 2 hours: Officials said the rescue took place in the morning when six people became trapped in a hotel elevator between the first and second floors.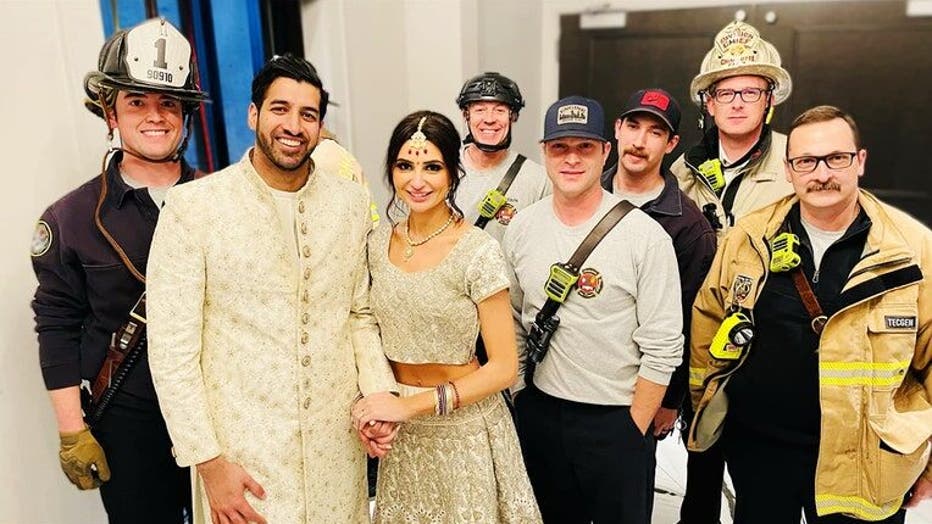 10. Peyton Hillis says he 'should make a 100% recovery' after saving his children from drowning: The former Cleveland Brown saved his children from drowning in the Gulf of Mexico in January; however, that landed him in the hospital, where he was initially listed in critical condition.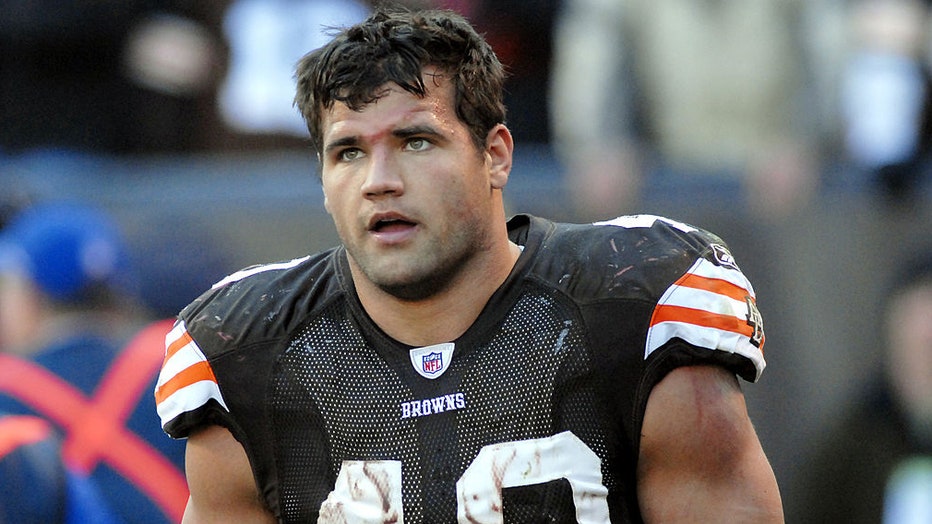 FILE-Running back Peyton Hillis #40 of the Cleveland Browns watches a replay on the scoreboard of his 35-yard touchdown run during a game with the New England Patriots in 2010. (David Dermer/Diamond Images/Getty Images)