Arizona deputy saves child from alleged trafficker
WINSLOW, Ariz. - Authorities say a California man who was trafficking a child through Navajo County has been arrested for human smuggling.
The Navajo County Sheriff's Office says a deputy pulled over a vehicle on Interstate 40 in Winslow on Sept. 8 and determined that a young boy who was in the car was being trafficked. The driver of the car, 35-year-old Julio Ramirez-Felipe, a resident of Greenfield, California, was arrested.
Ramirez-Felipe was booked into jail and is accused of assisting in a human smuggling organization. He is currently being held on an immigration detainer.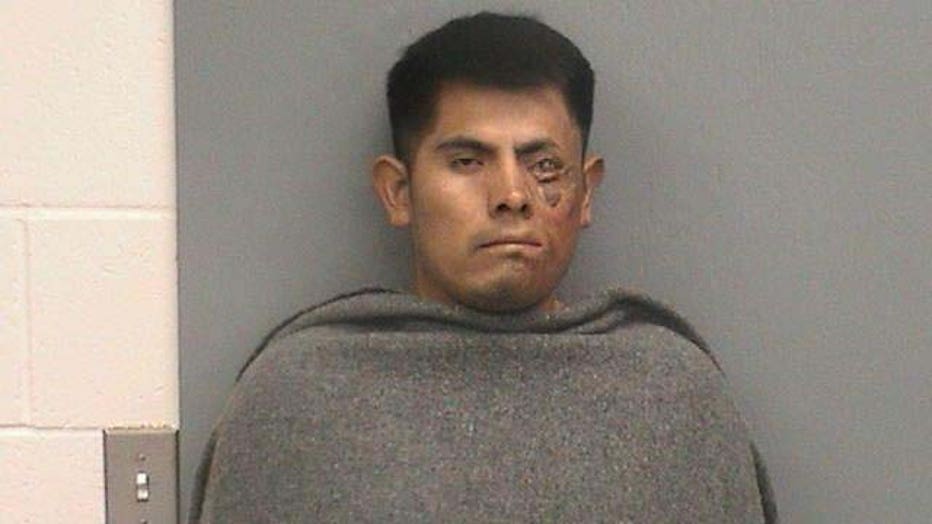 Julio Ramirez-Felipe, a 35-year-old California man, is accused of trafficking a young boy through Navajo County.
"Deputies at the Navajo County Sheriff's Office, specifically the deputies assigned to the Criminal Interdiction Unit have received substantial training on recognizing and detecting signs of human trafficking," the sheriff's office said. "During the traffic stop, the Deputy utilized their training and was able to determine that the child was in danger and was being trafficked."
The sheriff's office says there is no specific age, race or gender that is targeted for human trafficking.
"Every year, millions of men, women, and children are trafficked worldwide, including here in Arizona," the sheriff's office said. "We are proud of our Deputy for applying his training and saving the juvenile from danger."
Map of Winslow: