Arizona Photo of the Day - June 2022
Want to be featured for our photo of the day?
Take a look at some of Arizona's beautiful landscapes sent in by FOX 10 viewers. The mountain ranges, sunrises, sunsets, wildlife, parks, canyons, cacti, and even cityscapes have amazing views.
Choose one of the following ways to submit your photos:
Click here to email us your photo.
Tag your photos with #Fox10Phoenix on Instagram
Message us your photos on our Facebook page @FOX10Phoenix.
Please note that if you send a photo via email or social media, we will be contacting you for permission to use the content.
Scroll down this page for more Arizona scenery from FOX 10 viewers and check back daily for updates! Click here for a monthly archive.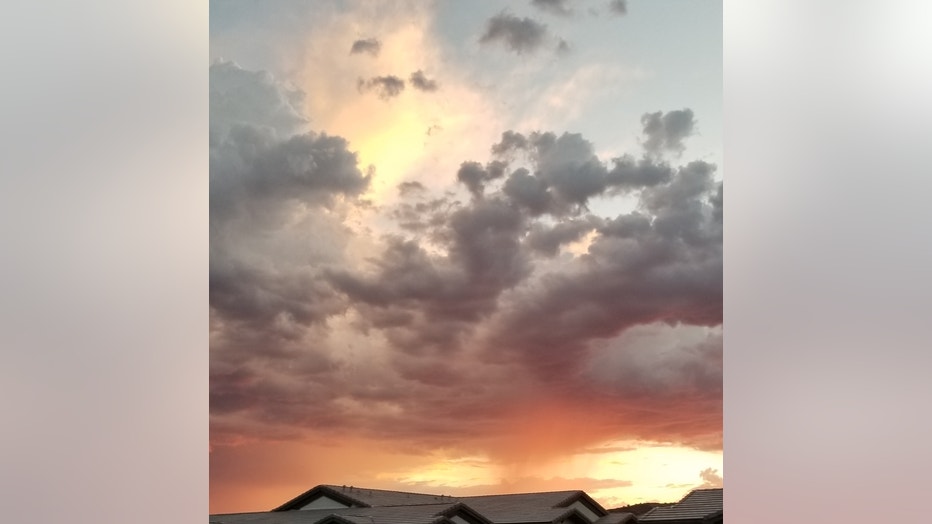 Beautiful sunset captured behind monsoon clouds. Credit: Jeri Holt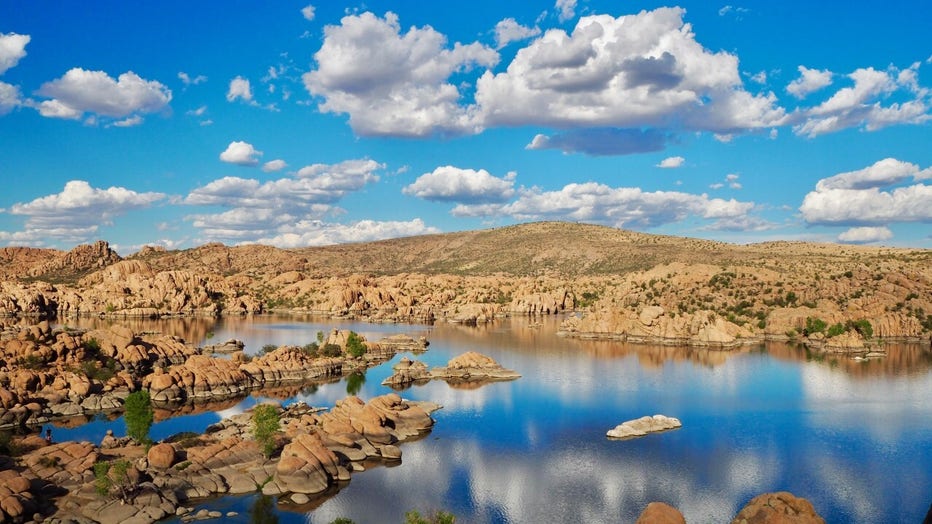 Stunning photo from Watson Lake taken by Karen Shaw.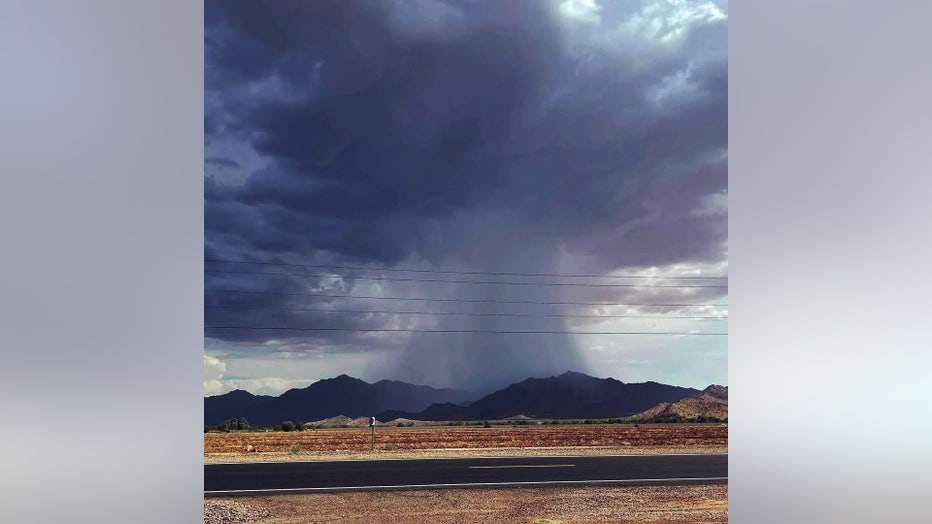 Monsoon season leaves us with some pretty incredible images. Thanks to @ericakaptures for sharing such a great photo.
Wow. Absolutely amazing shot of another beautiful Arizona sky at sunset. Thanks to James McCune for sharing!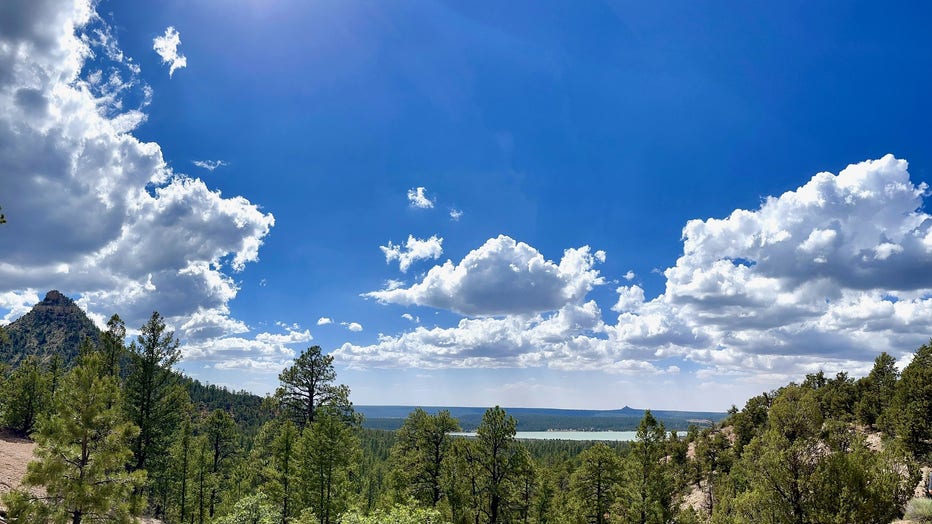 Such a beautiful shot of a day on the Navajo Nation taken by Jaye Tom.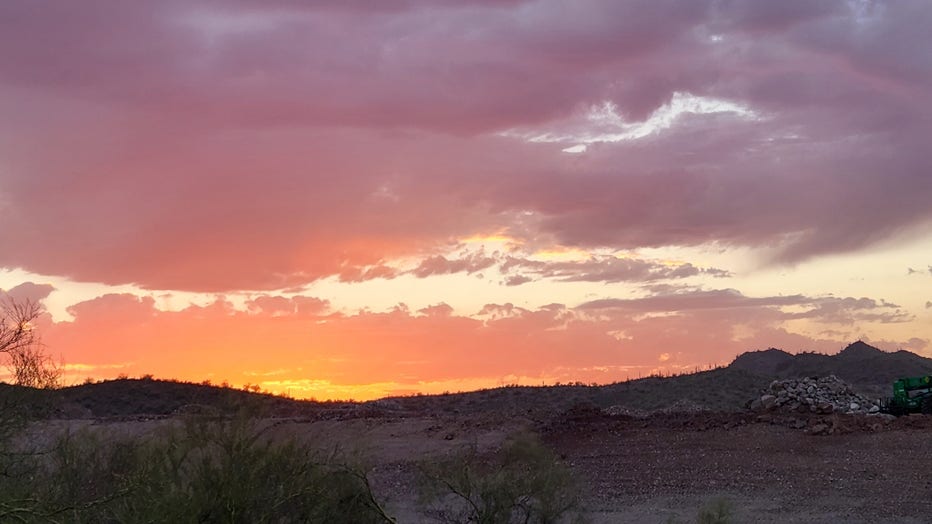 A lovely sunset to kick off the weekend. Stay cool and stay safe this weekend everyone. Thanks Amanda Roney for sharing this photo with us!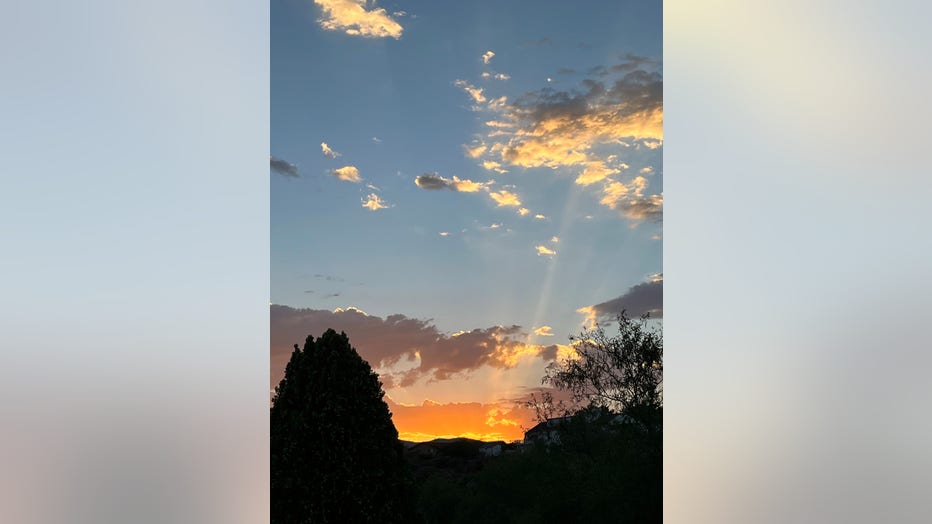 Another sunset, and another day closer to the weekend! Photo by Debra Seglund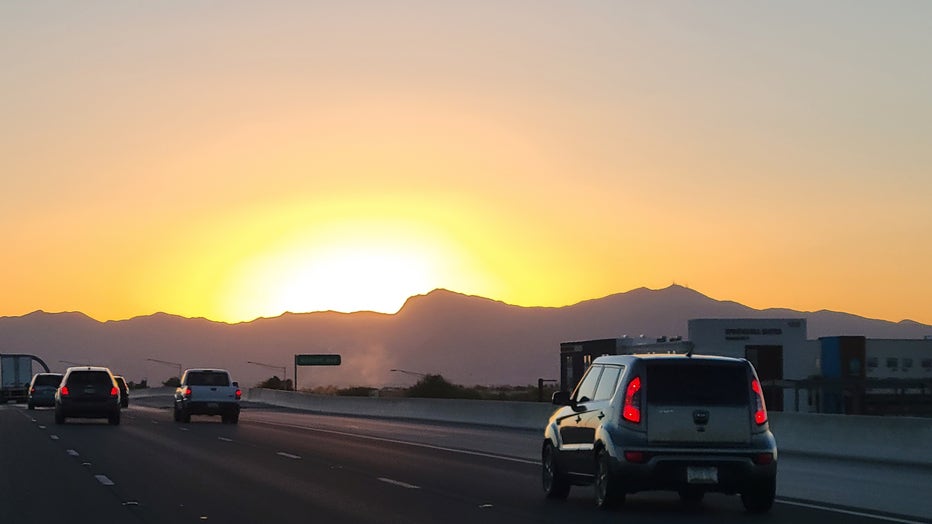 Can all of our drives home look like this!? Photo by Joe Valles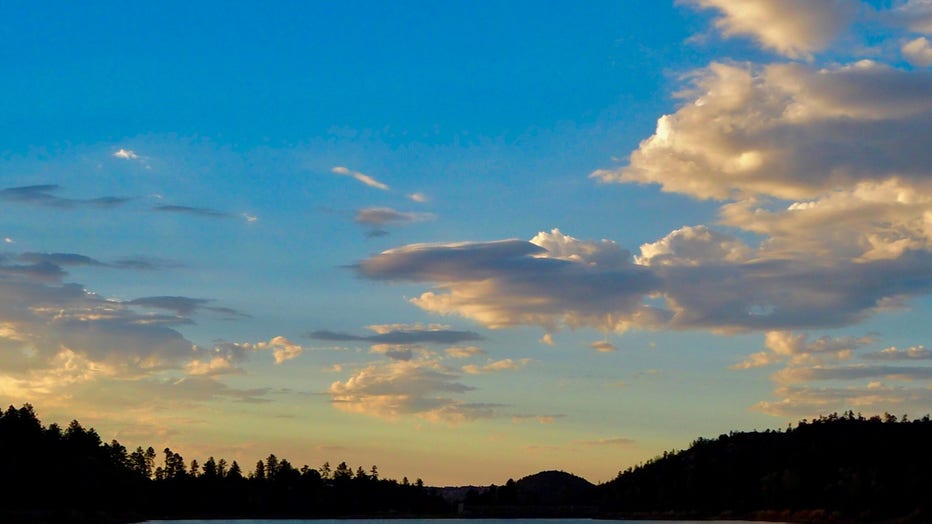 Beautiful sunset views from Lynx Lake in the Prescott National Forest. Thanks to Karen Shaw for the amazing shot!!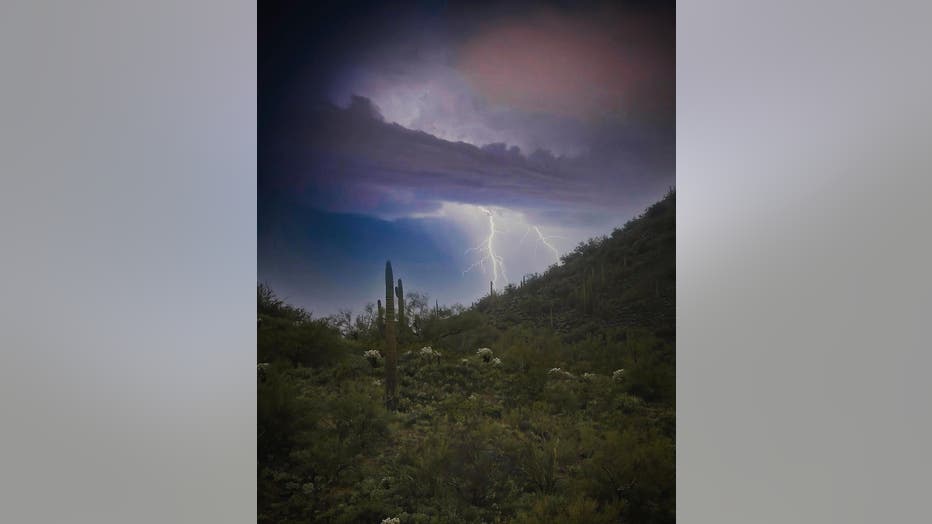 Arizona summers give us some amazingly *striking* photos. Thanks to @keithdines for sharing this shot!!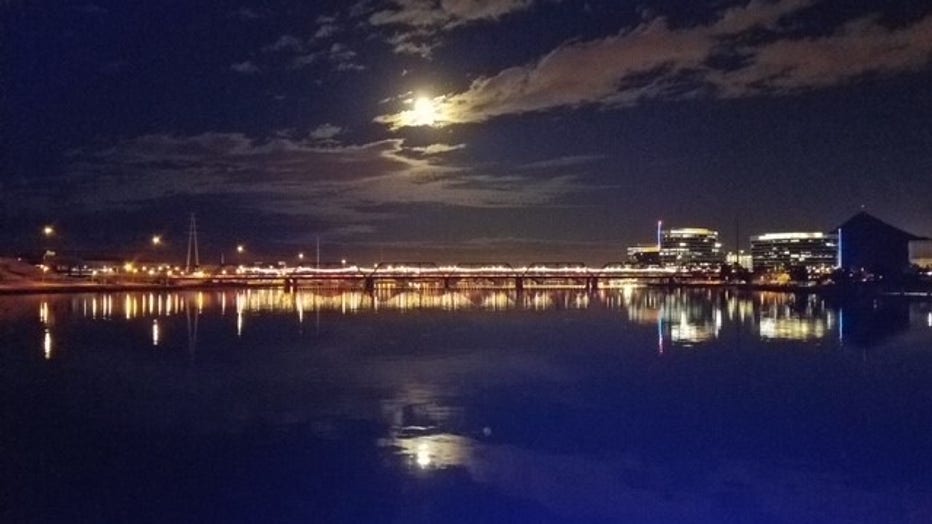 Amazing view of Tempe Town Lake by John Shuman!!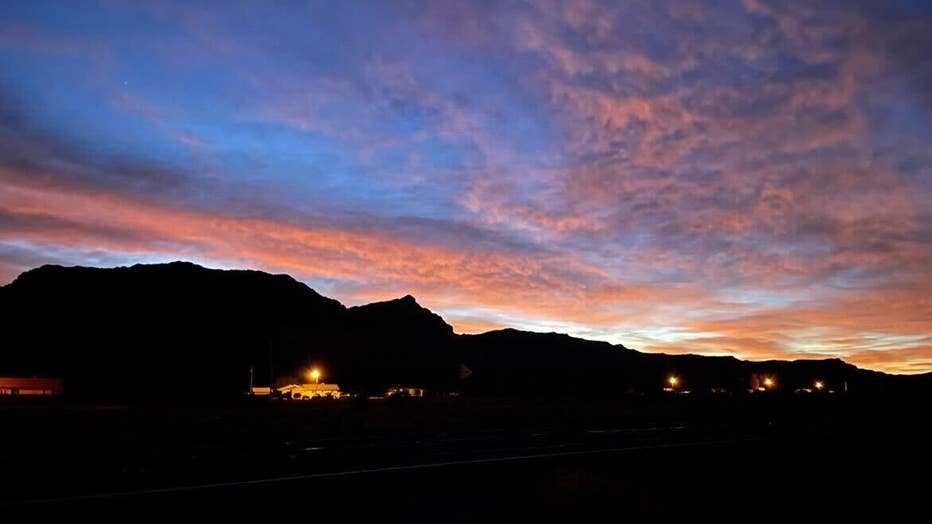 Absolutely stunning view of the desert at sunrise. Credit: @_t.ttach_480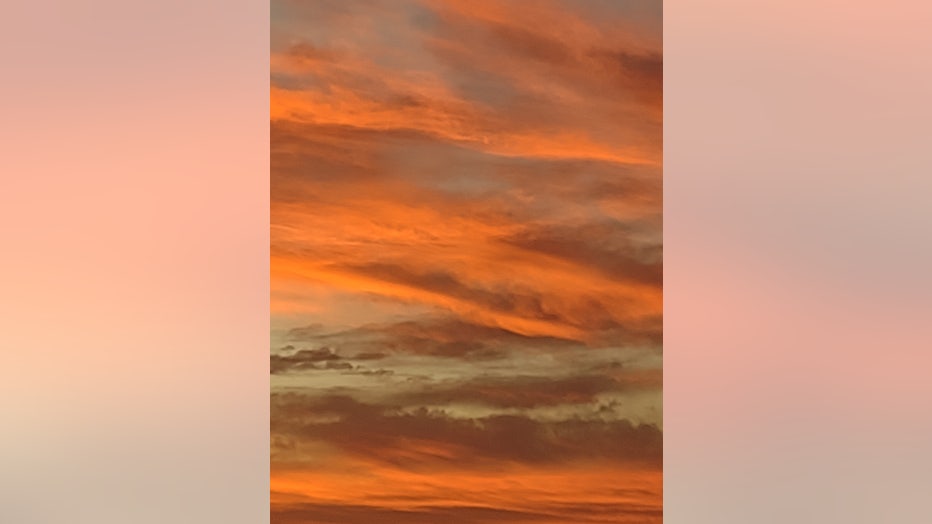 How AMAZING is this shot that Linda Wolf sent over to us? We love our sunsets!!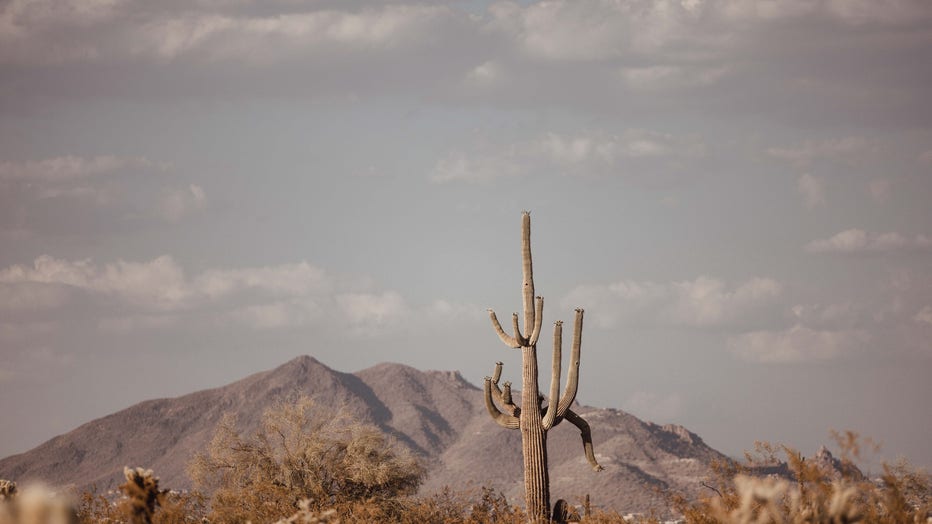 Big thanks to Hillary Powers for snapping this amazing shot and sharing it with us all!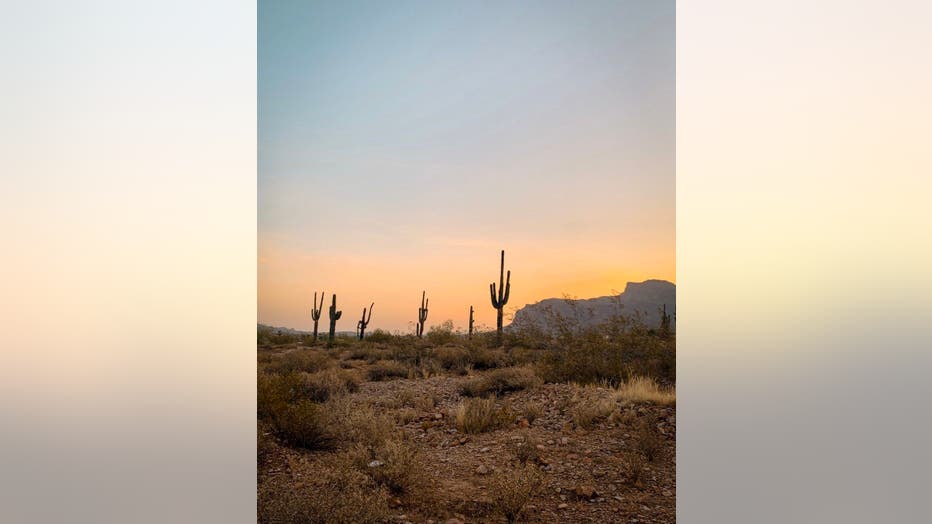 Taking it easy this Monday night. How are you all doing? Thanks to @exploringphoenix for the share!!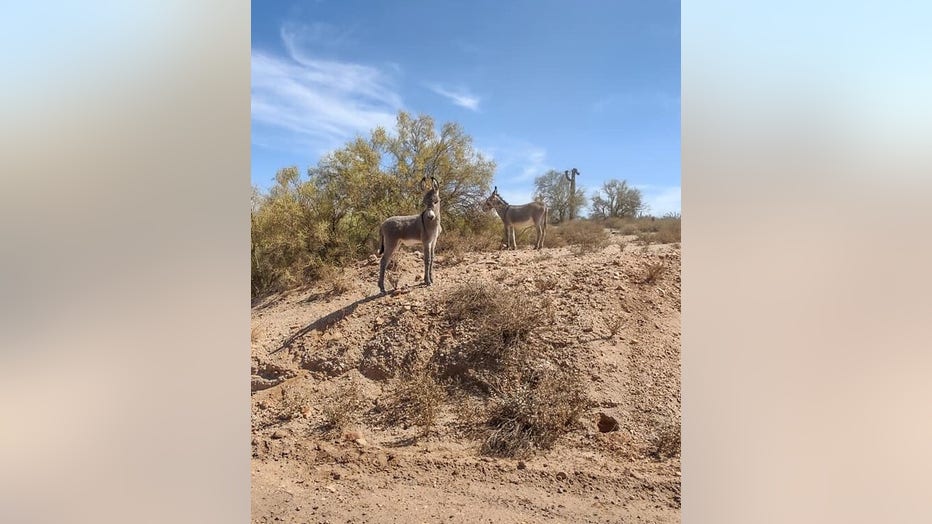 A classic view of wild burros at Lake Pleasant! Photo by Lorrie Nadler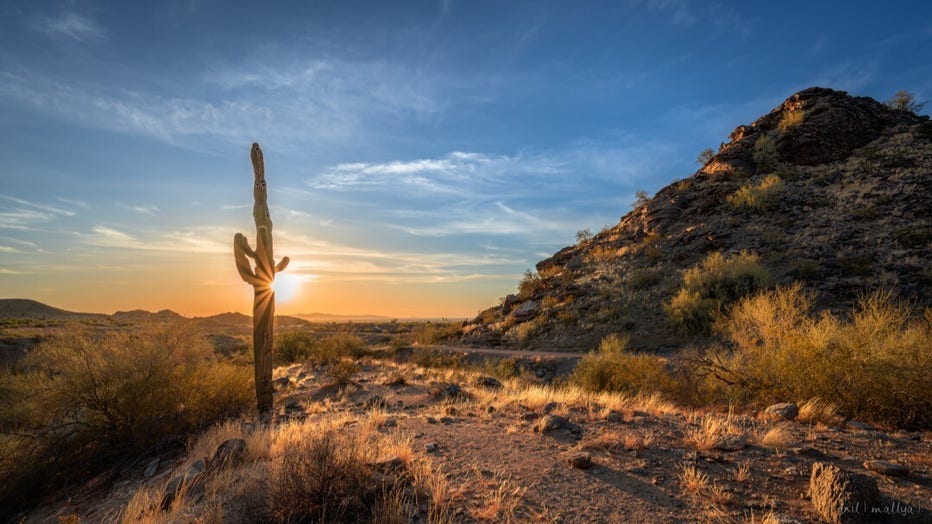 Have a beautiful evening, Arizona! Credit goes to Anil Mallya for this great shot!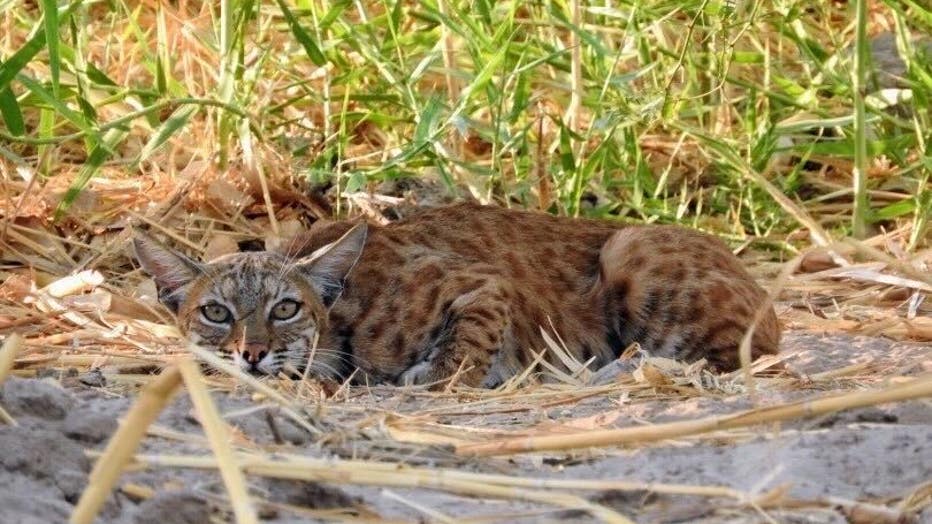 How about a wild shot of a bobcat spotted in Yuma for today's photo of the day? We love photos of wildlife from around our state! Credit goes to Banook Rodarte.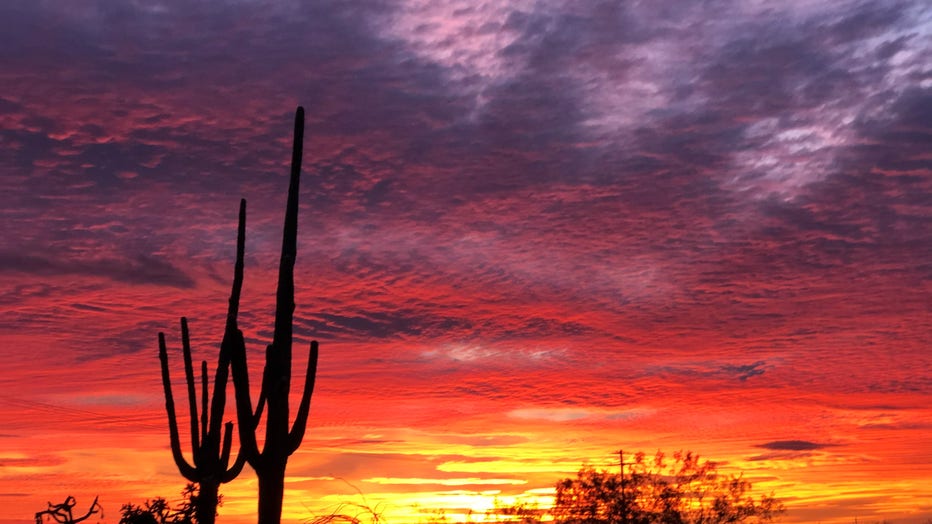 Don't worry about the heat (for this moment at least), and just soak in this amazing sunset! Thanks Deepa Marathe for sharing this great photo with us all!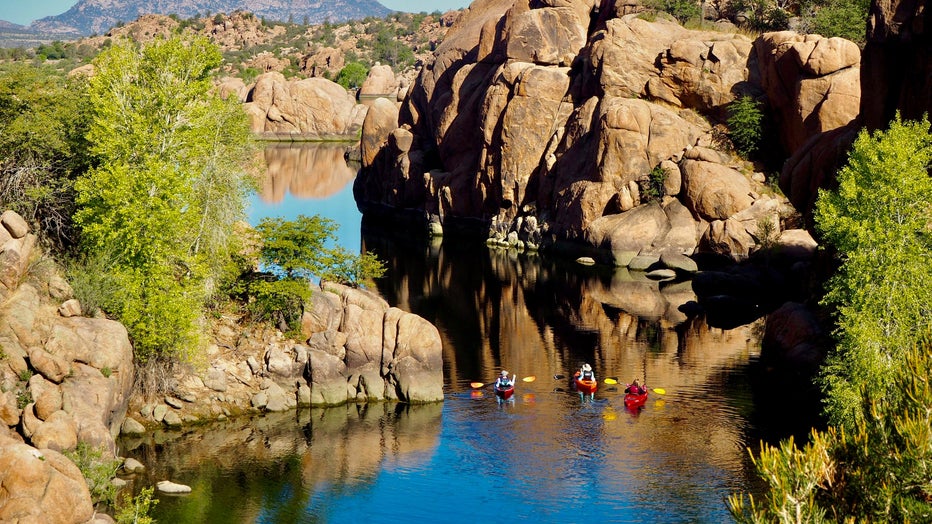 As we deal with hot weather, wouldn't it be nice to just take a dip into the water, lake or otherwise? Thanks Karen Shaw for sharing this beautiful photo with us all!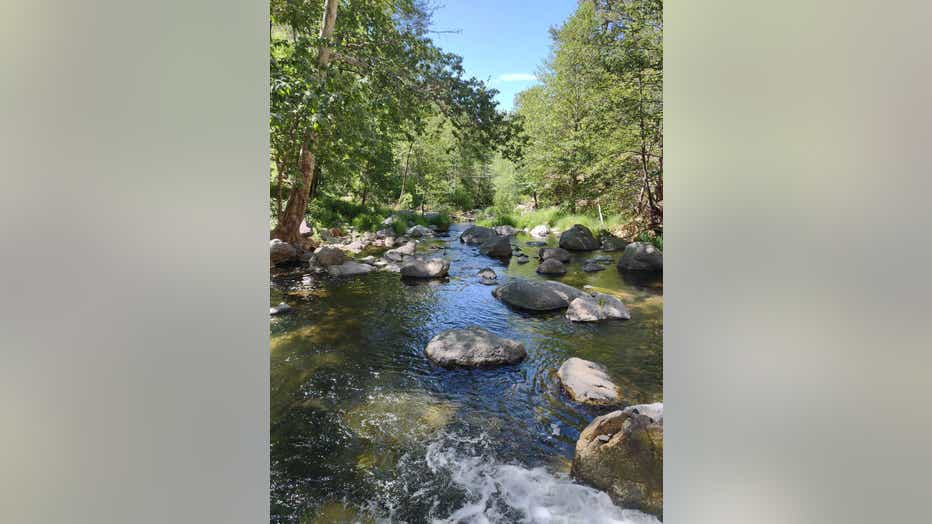 How's this for a beautifully refreshing shot from northern Arizona taken at Oak Creek, north of Sedona!? Credit: Lorrie Nadler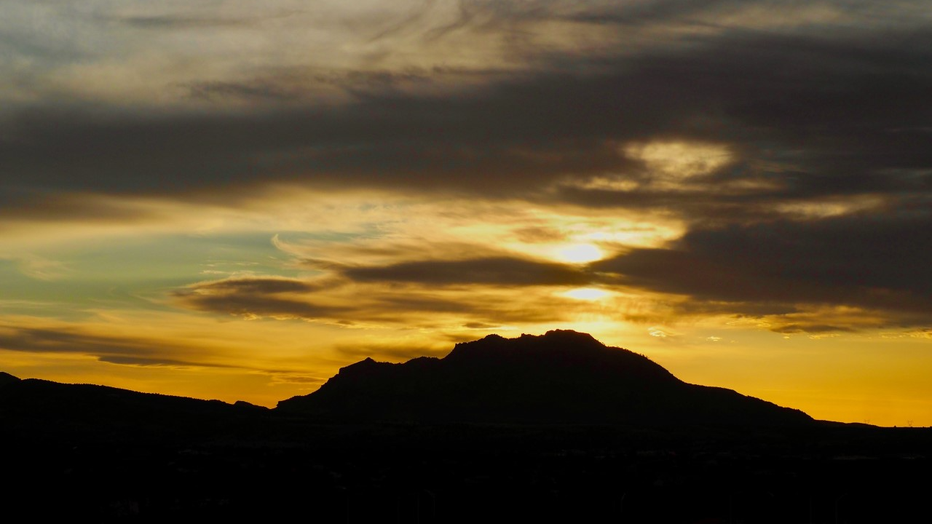 Stunning shot of the sun setting over Granite Mountain in Prescott, Arizona. Photo by Karen Shaw.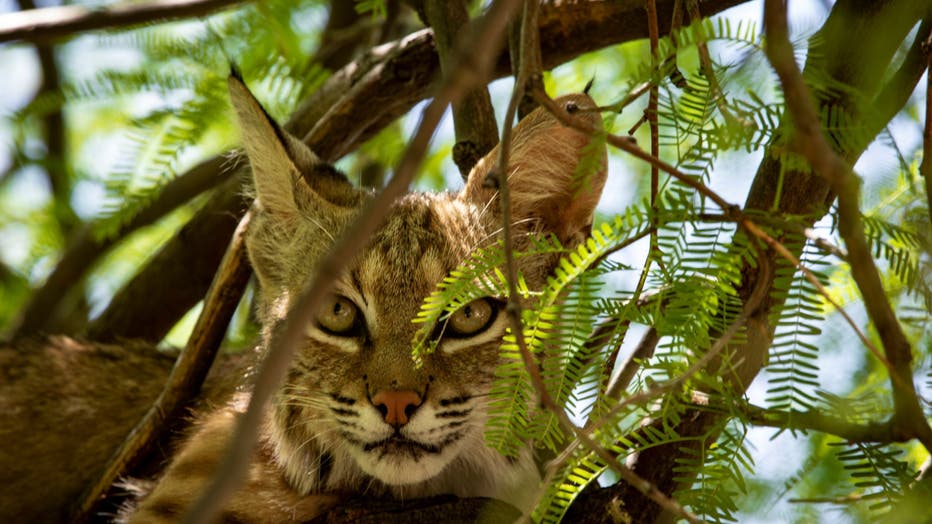 Switching up our typical photo of the day for something, or someone, a little wilder. Say hello to this bobcat spotted in Mesa. Thanks to Teddy for the photo!!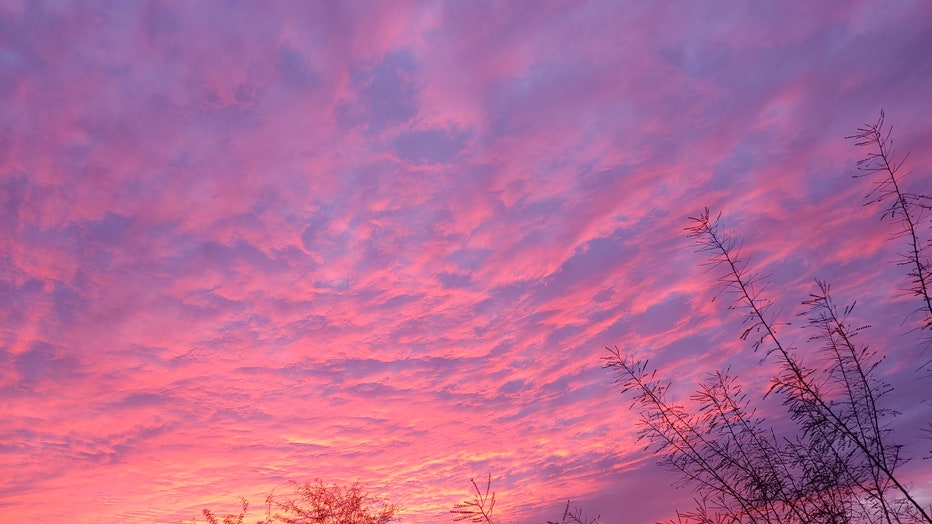 Nothing like a cotton candy Arizona sunset. Thanks to Maren Hartdegen for this share!!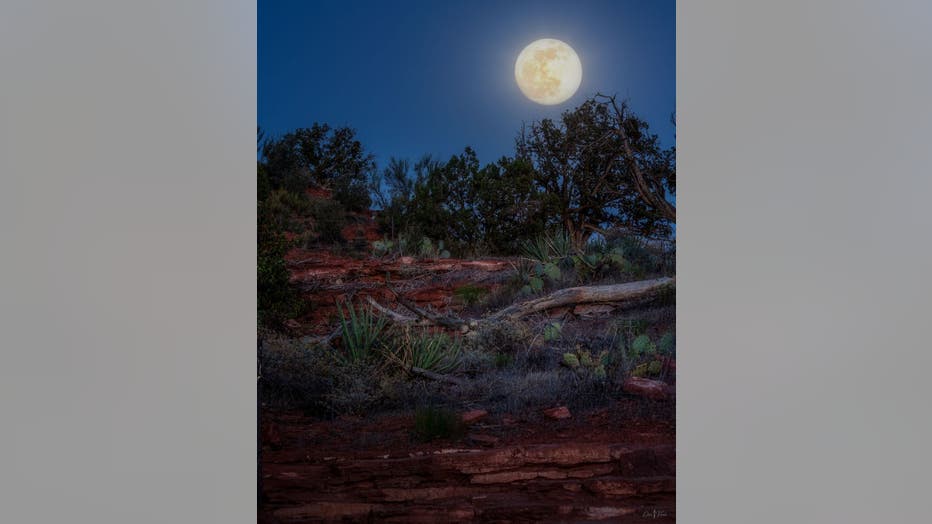 Can we say we're "over the moon," now that the weekend is finally here. Thanks Josh Cihak for sharing this amazing photo with us!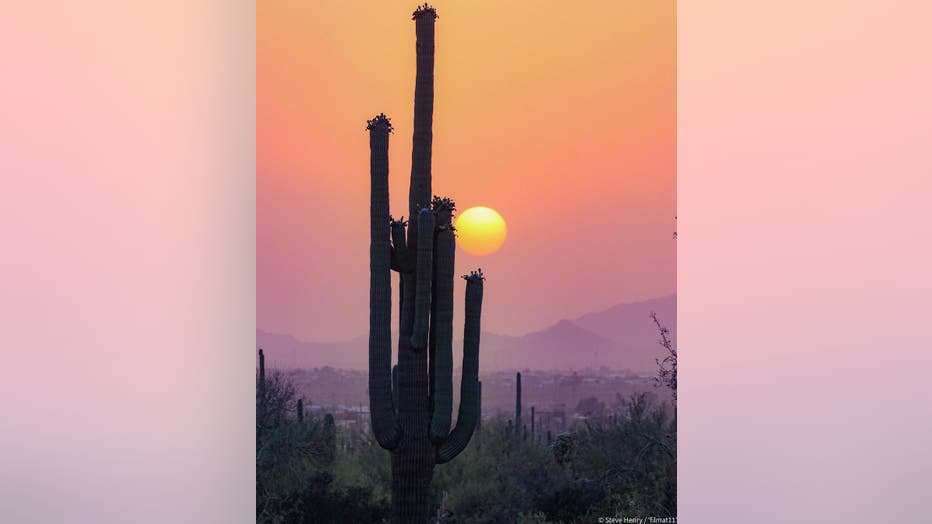 A soothing sunset to mark this Friday eve! We're so close to the weekend! Thanks Steve Henry for taking this nice photo and sharing it with us!