Arizona woman arrested in connection with crash that killed an unborn child
PHOENIX - Court documents show an Arizona woman is accused of a number of felonies, in connection with a crash that killed an unborn child.
The woman, identified in the documents as 39-year-old Leslie Ann Yeager, was arrested during the early morning hours of Mar. 20. The incident began to unfold at around 10:24 p.m. on Mar. 19, when investigators say Yeager was headed east on Grovers Street while another driver was headed west on the same roadway with a pregnant woman as a passenger.
The driver, who was headed west on Grovers Street, according to investigators, tried to turn left on 9th Street when they were hit by Yeager. Both the driver and their passenger were taken to the hospital for treatment. The driver was not seriously injured, but the passenger was listed in critical condition, and her unborn child died at the hospital.
Following the crash, Yeager allegedly left the scene and eventually parked her car at a convenience store near 7th Street and Bell Road.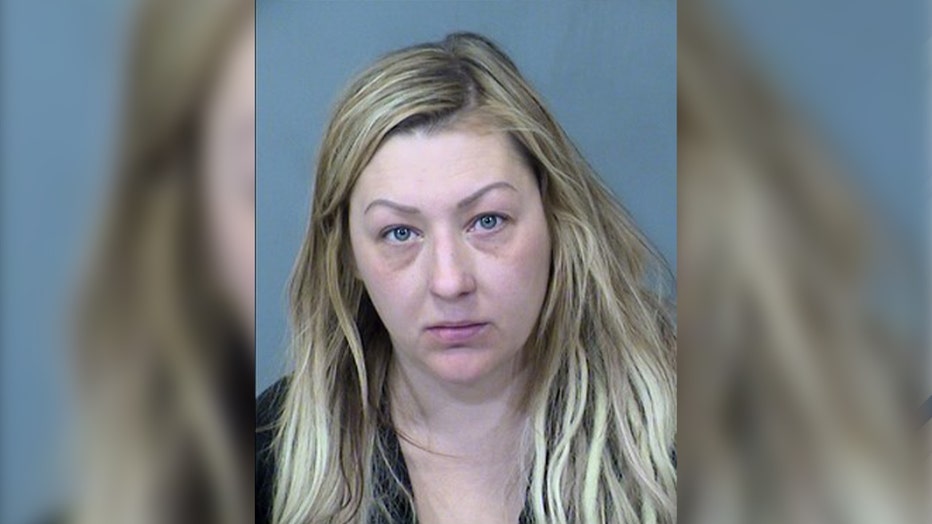 "[Yeager] then began walking away from her vehicle. Officers were able to locate and detain [Yeager]," read a portion of the court documents. "[Yeager] admitted to being involved in a collision and fleeing the scene. She also admitted to consuming alcohol prior to driving."
Yeager is also accused by officials of assaulting a Phoenix Police officer by using an open hand to hit him while she was in custody and being processed.
"It should be noted [that] during the initial contact with the Defendant while the officer was performing field sobriety tests, [Yeager] told him she wanted to punch him in the face, and made a comment about wanting to kill him," a portion of the court documents read.
Yeager, according to court documents, is accused of manslaughter involving an unborn child, leaving the scene of an accident, aggravated assault, endangerment, and aggravated assault of a police officer. A judge has set a Secured Appearance Bond of $250,000 for Yeager, and a preliminary hearing is scheduled for Mar. 29.
Map of the area where Yeager was arrested