AZDHS: Retesting done for marijuana products under voluntary recall
PHOENIX - Officials with the Arizona Department of Health Services provided updates on certain marijuana products affected by a recent voluntary recall.
We first reported on the voluntary recall on Mar. 21, when AZDHS officials announced that five marijuana products are under a voluntary recall due to possible contamination with the Aspergillus fungus.
"To date, no illnesses have been reported. This announcement is being made out of an abundance of caution," read a portion of AZDHS' statement that was issued in March.
In a news release dated Apr. 10, officials said they have re-tested the products affected, and the products are shown to be free of contaminants, after results from two separate laboratories show the products affected by the recall are free of Aspergillus fungus.
"Therefore, Arizona Department of Health Services and the marijuana establishments are lifting the recall of these products," read a portion of the news release. "If you purchased these products, [AZDHS] is issuing this update to ensure patients know these products are free of the contaminants listed below and are safe for consumption."
What is Aspergillus?
Aspergillus is a fungus. According to the Mayo Clinic, the mold exists both indoors and outdoors.
"Most strains of this mold are harmless, but a few can cause serious illnesses when people with weakened immune systems, underlying lung disease or asthma inhale their fungal spores," read a portion of the Mayo Clinic's website.
Aspergillus, according to the Cleveland Clinic, can cause a disease known as Aspergillosis.
"In certain people, Aspergillus can cause allergic reactions, chronic lung conditions and invasive disease that spreads to your brain, kidneys, lungs or other organs," read a portion of the Cleveland Clinic's website.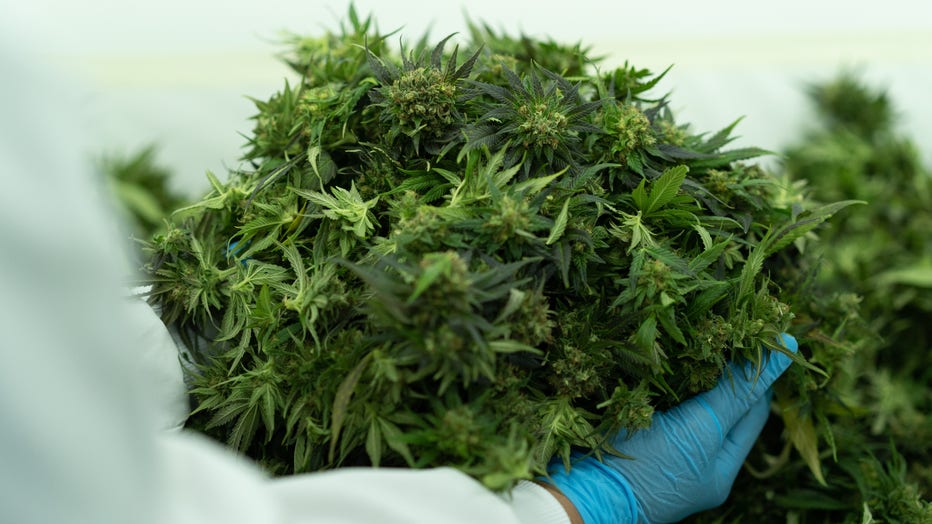 Harvested cannabis flowers (Natalia Ortiz Mantilla/Bloomberg via Getty Images)