Certain marijuana products under voluntary recall in Arizona due to potential contamination: AZDHS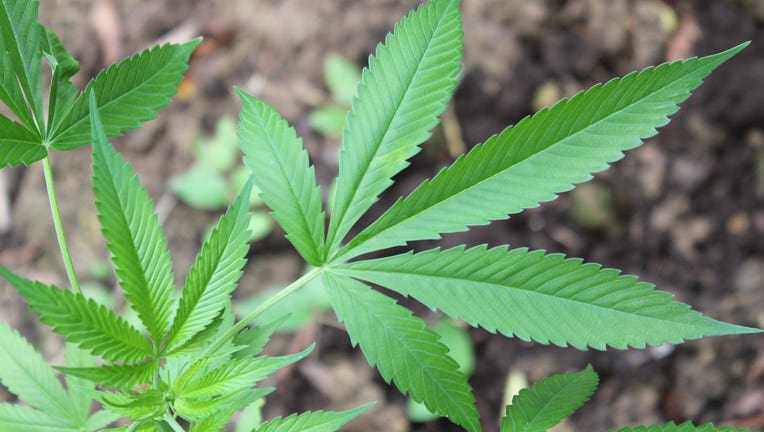 article
PHOENIX - Officials with the Arizona Department of Health Services say several marijuana establishments in Arizona are placing a number of products on voluntary recall.
The products, according to officials, are being recalled due to a possible contamination issue.
Here's what you should know about the recall.
What products are affected?
According to AZDHS' news release, the following products, all of which are of the Plant/Trim category, are being recalled:
Source One Meds Muddy Waters, with batch number 5726 1079 0361 6347
Nature's Wonder Mango Sunrise, with batch number 30476
Potent Planet Blood Oath, with batch number BO3221213H
Deep Root pHarm Jenny Kush, with batch number JK230116H
Deep Roop pHarm Big Mac, with batch number BMAC230116H
Why are they being recalled?
The products are being recalled, according to AZDHS officials, due to possible contamination with a fungus known as Aspergillus.
"To date, no illnesses have been reported. This announcement is being made out of an abundance of caution," read a portion of AZDHS' statement.
What is Aspergillus?
As mentioned above, Aspergillus is a fungus.
According to the Mayo Clinic, Aspergillus is a mold that exists both indoors and outdoors.
"Most strains of this mold are harmless, but a few can cause serious illnesses when people with weakened immune systems, underlying lung disease or asthma inhale their fungal spores," read a portion of the Mayo Clinic's website.
Aspergillus, according to the Cleveland Clinic, can cause a disease known as Aspergillosis.
"In certain people, Aspergillus can cause allergic reactions, chronic lung conditions and invasive disease that spreads to your brain, kidneys, lungs or other organs," read a portion of the Cleveland Clinic's website.
Treatment for the Aspergillosis, according to the Cleveland Clinic, can include antifungal treatment, use of corticosteroids, and even surgery. In some cases, however, aspergillosis could recur, and some types of Aspergillosis can be very hard to cure.
How did AZDHS officials find out about the possible contamination?
In their statement, AZDHS officials say their lab auditors discovered the possible contamination during a routine inspection of a marijuana testing laboratory, where it was determined that equipment was misused, according to the manufacturer.
"Once ADHS discovered the potential contamination, the establishment involved took immediate action to work with all distribution and retail partners to remove any potentially impacted products," read a portion of AZDHS' statement.
I bought the product. What should I do?
For those who bought the products affected, AZDHS officials say their advice is to dispose of the products affected.
"Consumers with any questions may contact the establishment or dispensary they purchased any of the products on the list," read a portion of AZDHS' statement.
Is it common for marijuana products to be recalled?
This is not the first time marijuana products have been recalled in Arizona.
In June 2021, we reported on a recall affecting eight marijuana products due to potential Salmonella or mold contamination. In November that same year, another recall took place, this time involving 11 products due to possible contamination from Aspergillus or Salmonella.
Marijuana product recalls have also happened in other parts of the country. On Jan. 26, 2022, officials with California's Department of Cannabis Control announced a mandatory recall for a batch of cannabis flower due to Aspergillus contamination.
California's most recent marijuana product recall happened on Dec. 23, 2022, involving two products that were being voluntarily recalled due to a potential packaging defect.