DA: Shooter who killed Texas cop unleashed 15 shots at close range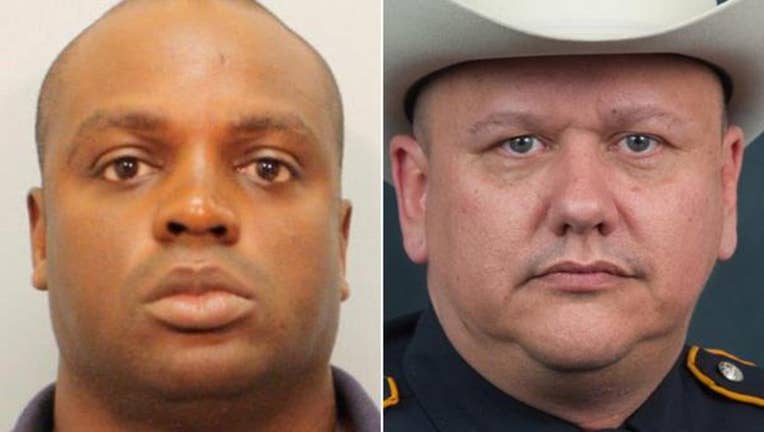 article
HOUSTON (FOX NEWS) - The alleged gunman who murdered a Texas deputy unleashed 15 shots at close range, emptying the entire clip of his .40 caliber pistol and another bullet loaded in the chamber as he stood over the dead cop, according to Harris County District Attorney Devon Anderson.
Shannon J. Miles, 30, was arraigned for capital murder on Monday morning in the Friday shooting of Deputy Darren Goforth, 47. The large and imposing Miles stood calmly and answered Judge Denise Collins' questions in a low voice, saying mostly "Yes, ma'am" or "No, ma'am." Collins twice had to prompt Miles to address her as "ma'am."
The courtroom was jammed with police, who listened as Anderson described video surveillance footage of Goforth's killing.
Read the full story at FOXNews.com.