US 93 reopens near Wickenburg after deadly crash
PHOENIX - US 93 has reopened at milepost 170 after a deadly crash 25 miles from Wickenburg.
The Arizona Dept. of Public Safety says the closure was due to a head-on collision involving a passenger vehicle and a tractor-trailer.
After the highway reopened, there was still a heavy backup in the area.
During the closure, ADOT advised drivers to take Interstate 17 southbound or Interstate 40 westbound to State Route 95 as alternative routes.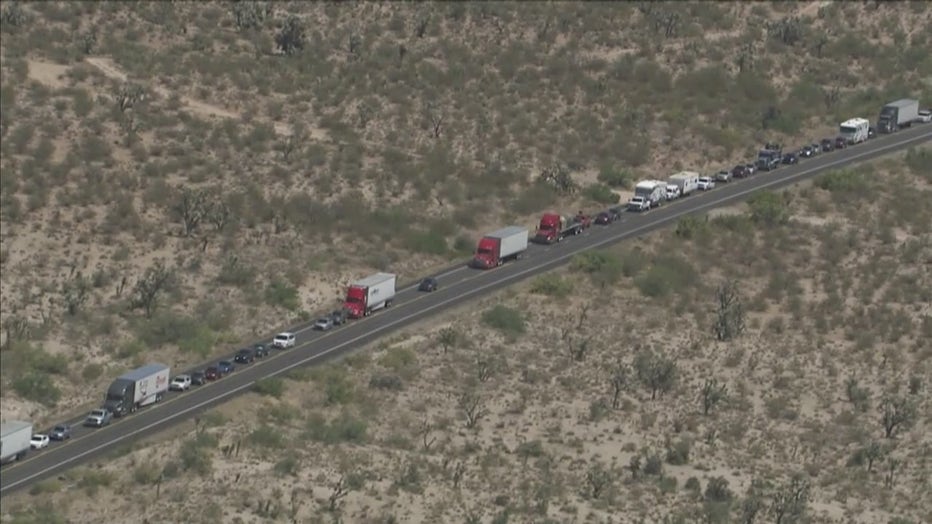 More traffic news
Tune in to FOX 10 Phoenix for the latest news: