Events, things to do in Phoenix this weekend: March 17-19
Need plans this weekend? Check out the Chandler Ostrich Festival, Circus Americana, the Roots n' Boots Rodeo and more happening in the Valley for March 17-19:
Also, here's a list of spring training deals and events in the Valley this month.
Want your weekend event featured? Click the link here to send over your ideas.
Chandler
Chandler Chamber Ostrich Festival 
"The Chandler Chamber of Commerce Ostrich Festival began in 1988 based on Chandler's colorful early history of ostrich ranching. The event has grown into one of the premier festivals in the southwest. The Ostrich Festival is a family-friendly event featuring national and regional entertainment, carnival midway, spectacular food, and curated vendors."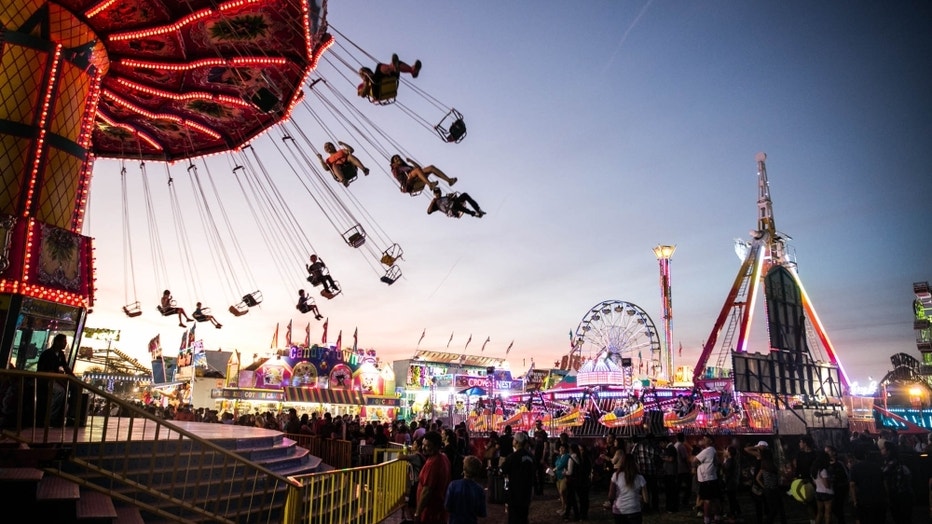 The 33rd Annual Ostrich Festival. (Credit: Chandler Chamber Ostrich Festival)
Fountain Hills
Greening of the Fountain 
"Did you say green? That's right! March 17, 2023, the Town of Fountain Hills turns its World Famous Fountain a dazzling emerald green in celebration of St. Patrick's Day. In a tradition that dates back to the early 1980s, watch as the world-famous fountain turns emerald green at noon to celebrate St. Patrick's Day!"
Mesa
23rd Annual East Valley Women's Day Out Expo
"Since 1999 The Expo has brought together woman, families, community-based health organizations, medical professionals, fitness;s, beauty and wellness experts for a day of inspiration, fun and networking."
Circus Americana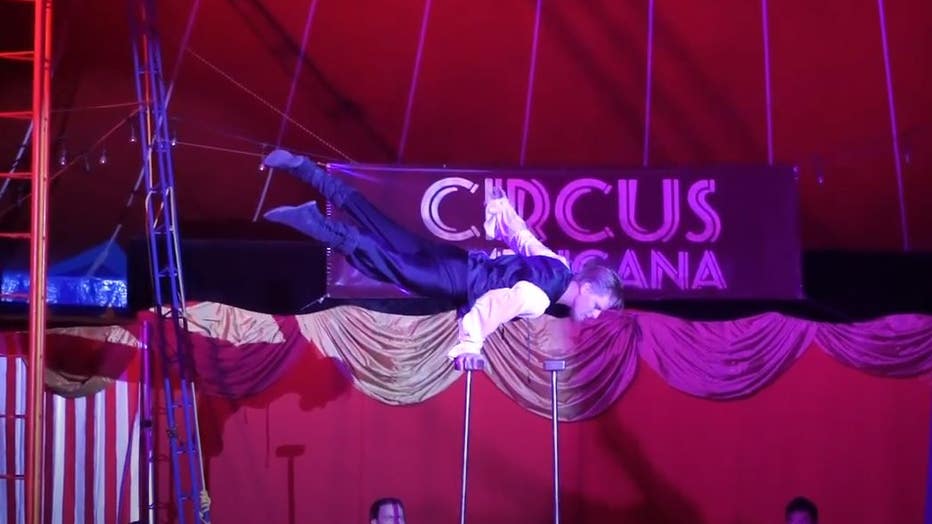 A still of a commercial shot for Circus Americana in 2020.
"Travel to a vintage extravaganza of stunning acrobatic feats, innovative acts, and comedic flair, combined with state-of-the-art technology. 
Circus Americana welcomes guests of all ages for a spectacular, all-human circus extravaganza complete with illusions, death-defying acrobatics, and plenty of old-world charm."
Phoenix
2023 Arizona Tennis Classic 
"The Arizona Tennis Classic is excited to announce the return of men's professional tennis to the Phoenix area, March 13 - March 19, 2023."
Carnival Bacchanal
"Our March Month Caribbean Carnival in Arizona also known as "March Carnival Bacchanal", is the pulse of Caribbean music, folklore, culture, and history.
Whether you dance, learn the steel pan with friends, or just enjoy the evening, everyone is guaranteed an incredible experience."
Pickers Playground Vintage Clothing Market
"Shop local vintage clothing vendors and grab a bite at Short Leash Hot Dogs!"
Features a live DJ, food and drinks and 30 vendors.
Queen Creek
Roots n' Boots Queen Creek
"We invite you to attend Roots N Boots Queen Creek, a community event held annually in March at the Town of Queen Creek's amazing Horseshoe Park and Equestrian Centre. 
Roots N Boots is fun for all ages, family friendly with plenty for the die-hard rodeo fans. Enjoy a family petting zoo, lawn mower races, vendors, carnival rides and three PRCA rodeo performances."
Scottsdale
Get Lucky Pub Crawl
"The ORIGINAL Get Lucky Bar Crawl is back! Join 3000+ crawlers in Old Town for Scottsdale's biggest bar crawl! We'll have live entertainment (bands, DJs, etc) at all participating bars. Most venues will be open 11am-6pm. However, some will remain open until 8pm or longer for exclusive after parties only available to crawlers!"
Super Spring Festival
"Meet your favorite superheroes, fly on a zipline, enjoy bounce houses and slides, face painting, live entertainment, action-packed performances, raffle prizes and giveaways, and local vendors for shopping!"