Clarence Dixon executed: Here's what to know about the 1st person executed by Arizona officials in years
PHOENIX - On May 11, an Arizona man convicted of killing a college student in 1978 was put to death after a nearly eight-year hiatus in the state's use of the death penalty.
66-year-old Clarence Dixon was executed at the state prison in Florence. His death was announced by Frank Strada, a deputy director with Arizona Department of Corrections, Rehabilitation and Reentry.
Here's what you should know about Dixon's execution.
Who is Clarence Dixon?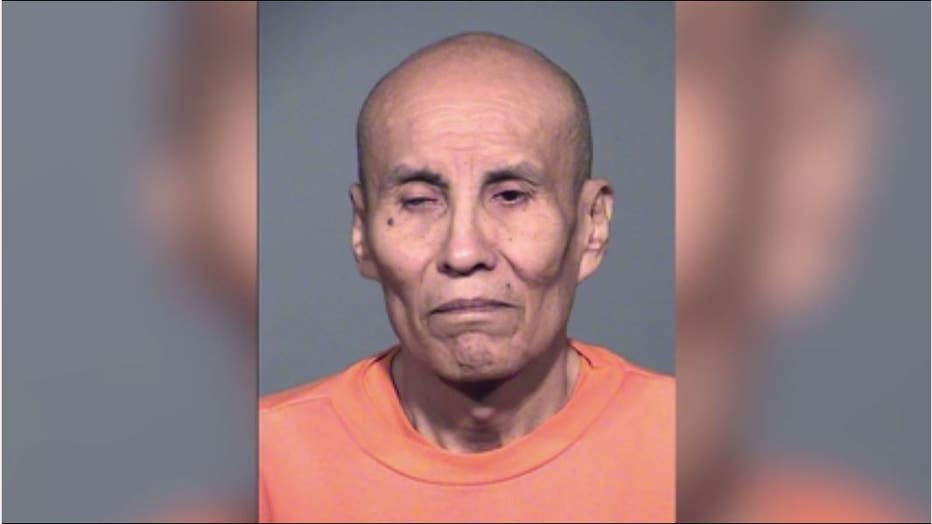 Clarence Dixon (Courtesy: Arizona Department of Corrections)
In a report that we aired in 2021, it was noted that Dixon, a man who had been convicted of previous sex crimes, broke into the apartment of a 21-year-old Arizona State University student named Deana Bowdoin in 1978.
After breaking into Bowdoin's apartment, Dixon sexually assaulted Bowdoin, and then killed her. Bowdoin had just returned from a night out with friends when the crime happened.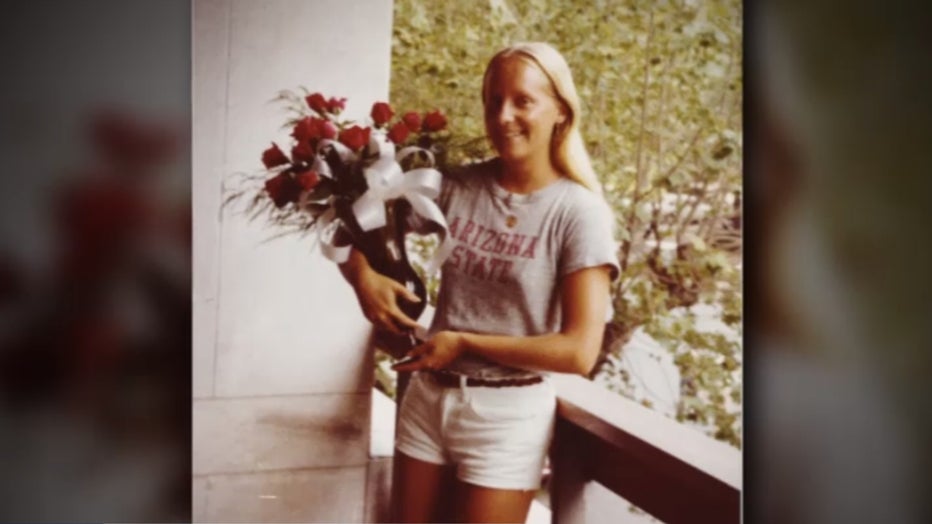 According to the Arizona Department of Corrections, Rehabilitation and Reentry's website, Bowdoin was found strangled and stabbed to death in her apartment. The case went cold for many years, until investigators were able to identify a suspect, with help from technological advances in DNA profiling.
Dixon, according to ADCRR's website, was indicted for Bowdoin's murder in 2002, and was subsequently found guilty and sentenced to death. According to earlier reports, prosecutors asked the state's Supreme Court in late February of 2022 to issue an execution warrant for Dixon.
What method did Arizona officials use to carry out the execution?
According to Dixon's execution warrant, he had a choice to be executed via lethal injection or lethal gas.
On April 21, it was reported that Dixon declined to choose between being executed via lethal injection or lethal gas. As a result, he will be executed by lethal injection, which is the default method.
Execution by lethal gas?
According to ADCRR's website, Arizona first started executing death row inmates by lethal gas in 1934. Prior to that, from at least 1910 to 1931, the state executed people via hanging.
Officials with the ACLU announced in February 2022 that they have filed a lawsuit to prevent ADCRR from performing executions via lethal gas.
Read More: Arizona has seen 2 botched executions: Here's what to know about the state's history with capital punishment
Why was there a years-long pause between Dixon's execution and the execution before his?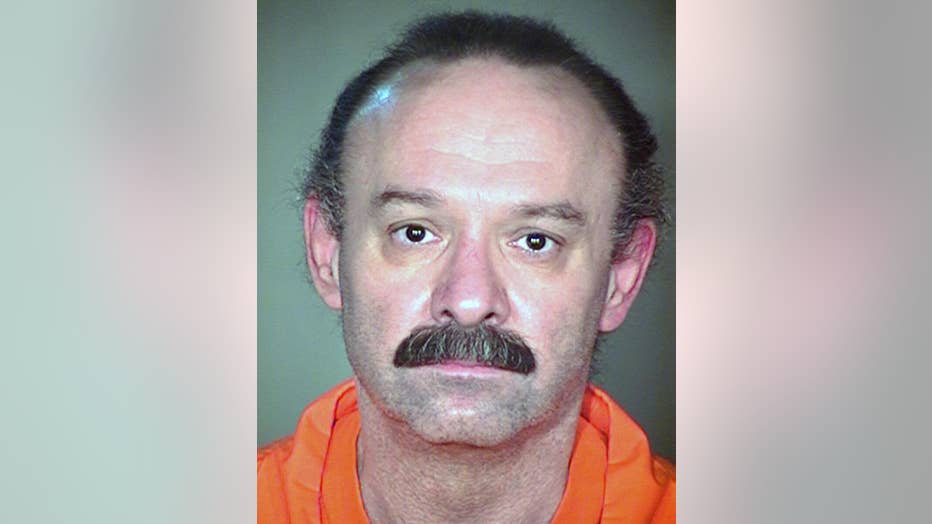 Joseph Wood (Courtesy: Arizona Department of Corrections)
When Arizona officials executed Joseph Wood in July 2014, Wood was given 15 doses of a two-drug combination over two hours.
According to ADCRR's website, Wood shot and killed a 55-year-old man and his 29-year-old ex-girlfriend in 1989.
Wood's lawyers claim his execution was botched. FOX 10's Troy Hayden, who witnessed Wood's execution, said Wood moved on the table and appeared to gulp for air for almost two hours.
"There's always this focus on, oh, the defendants and whether they feel pain or suffering, and yet, no one talks about: what about the victims?" said Attorney General Mark Brnovich, in a report Hayden filed. "You mentioned the last execution, I mean, that defendant had brutally killed someone's father right in front of her. There was no doubt as to his guilt or innocence. He was a degenerate killer. He didn't give anyone a chance."
What happened in the years between Wood's and Dixon's executions?
It has been reported that states have found it increasingly difficult to secure lethal injection drugs.
Due to protests and lawsuits, the companies that made reliable death penalty drugs stopped selling them to prisons, which forced states to rely on drugs that weren't as proven with sometimes uneven results.
A 2017 settlement over Arizona's death penalty protocol said the state will only use chemicals in an execution with an expiration date that is after the date of the scheduled execution. While seeking the executions of Dixon and another death row inmate named Frank Atwood, prosecutors had said the shelf life of the drug to be used was 45 days, which was half as long as they previously thought.
In a document we obtained, it shows that in late 2020, the Arizona Department of Corrections paid $1.5 million for about 100 doses of precursors of the most reliable death penalty drug, Pentobarbital, the same drug many veterinarians use to put pets to sleep.
Earlier in the year, the state resumed its efforts to move forward with their executions, and said it had done specialized testing and determined the shelf life of the drug to be at least 90 days.
In March 2021, officials with the ADCRR say they are ready to start executions again.
What did people say prior to Dixon's execution?
Attorney General Mark Brnovich
On April 6, Arizona Attorney General Mark Brnovich commented on Dixon's execution.
"He is getting the ultimate punishment because he committed the ultimate crime," said Brnovich. "He's been getting three square meals a day and a place to live at the taxpayer's expense. To me, enough is enough."
Brnovich said this is the end of the road for Dixon.
"This is something society does, not because we want to, or there's because there's some sort of bloodlust," said Brnovich. "We do this because justice requires it."
Bowdoin's sister
In Hayden's report in 2021 on Bowdoin's murder, the victim's sister, Leslie Bowdoin, said she believes Dixon's execution will provide some measure of finality.
"I've waited for this for a long time. I believe that there will be some finality," said Leslie. "I don't like to use the word closure. You're never going to change the fact that Deana's gone, but the whole process, and always having it being in the back of your mind, I'll be done. I'm ready to be done."
Dixon's lawyers
In previous reports, Dale Baisch, who represents Dixon, said Dixon shouldn't be executed because he's mentally ill, and he wants more information on these new compounded drugs.
"If the state is going to be in the business of carrying out executions, it needs to be fully transparent," said Baisch.
Jennifer Moreno, who also represents Dixon, said in a statement that Arizona has a problematic history in carrying out the death penalty.
"The state has had nearly a year to demonstrate that it will not be carrying out executions with expired drugs but has failed to do so," Moreno said. "Under these circumstances, the execution of Mr. Dixon — a severely mentally ill, visually disabled, and physically frail member of the Navajo Nation — is unconscionable."
Anti-Death Penalty advocates
On the night of May 10, dozens gathered outside the Arizona State Capitol in Phoenix to protest Arizona's use of the death penalty.
"Tonight, we are praying among concern for the victims and the families, and the soul of the man who is going to be executed tomorrow, for an end to the use this penalty," said Mike Phelan with the Roman Catholic Diocese of Phoenix.
"Once we catch them, we don't have to kill them because we've caught them, so let's put the money to better services for victim's families. Let's put the money to better preventions," said Abraham Bonowitz, Executive Director for Death Penalty action.
Those who are against the death penalty gathered for another protest on May 11. 
Did Dixon's lawyers do anything to try and stop his execution?
Attorneys for Dixon have said that Dixon was mentally incompetent, and executing him would have been unconstitutional.
Dixon's attorneys previously filed a motion to determine Dixon's mental competency, claiming he has a long history of suffering from paranoid schizophrenia. The attorneys claim at the time that Dixon cannot understand the reasoning behind his execution.
"Just before the murder that sent Mr. Dixon to death row, judge Sandra Day O'Connor acquitted Mr. Dixon of another crime because of insanity," said Robert Dunham, Executive Director of the Death Penalty Information Center.
Then Judge O'Connor ordered that Dixon be institutionalized or supervised, but that reportedly did not happen.
"The record shows Judge O'Connor recognized that he was ill," said Assistant Federal Public Defender Amanda Bass. "She adjudicated him, ordered him committed to the Arizona State Hospital. Those commitment proceedings never occurred, and the state has no answer for why that happened."
"So, just after having been found to be legally insane, Mr. Dixon was released on the streets, then very quickly committed a murder," said Dunham.
In response, prosecutors said Dixon has not been diagnosed with a mental illness, and that he is a self-admitted serial rapist who has never showed remorse for his crimes.
On May 9, it was reported that the Arizona Supreme Court has declined, without comment, to review a Pinal County judge's decision that found Dixon to be competent for execution.
While the judge found Dixon does suffer from schizophrenia, he said Dixon is rational and understands the proceedings in his case well enough to show he is competent.
What else did Dixon's lawyers do?
Dixon's attorneys have also filed a challenge to the Board of Executive Clemency and Governor Doug Ducey for violating Arizona law by stacking the board with law enforcement officers.
"Because of the make-up of the Board, attorneys for Mr. Dixon argue he will not receive a fair clemency proceeding or a meaningful opportunity to be heard by a Board made up of members from diverse professional backgrounds and experience as state law requires," read a portion of the statement.
The statement went on to claim that under Arizona law, "no more than two members from the same professional discipline may serve on the board at the same time," but there are currently rhee retired law enforcement officers on the board.
"Three of the Board's four members have a combined 85 years of law enforcement experience," read a portion of the statement.
Dunham says one month is not enough time for both sides to complete the mental evaluations, but there is a possibility of the courts delaying the execution.
"This is not something, in a normal and fair proceeding, you would be able to do in 35 days," said Dunham. "It would not be a surprise if a stay of execution were granted, if the court wants to have a fair and meaningful opportunity to review this. That also doesn't mean Mr. Dixon won't be executed."
On April 19, the Associated Press reported that a judge dismissed a lawsuit that challenged the Clemency Board's makeup.
Since the successive court rulings, Dixon's lawyers have filed a flurry of last-minute court actions. On May 10, a federal judge rejected a request to postpone Dixon's execution.
U.S. District Judge Diane Humetewa concluded the state judge had applied the correct legal standards in assessing Dixon's mental fitness. Even though Dixon has been diagnosed with schizophrenia, Humetewa wrote that the state judge had reasonably determined that Dixon did not lack a rational understanding of the reasons for putting him to death.
In addition, a federal appeals court on Tuesday rejected a request to postpone the planned execution, and they also declined a request by Dixon's lawyers for a larger panel of judges to hear the appeal.
Have state officials made any other ruling on Dixon?
On April 28, the state's Clemency Board voted, in a unanimous vote, to follow through with Dixon's execution.
"The board has unanimously voted not to recommend commutation of sentence to Governor Ducey at this time," an official said.
The board said Dixon's sentence will not be commuted, and there will be no reprieve from the Governor.
Who are they executing next?
In June, corrections officials are scheduled to execute Frank Atwood. You can click here for a detailed explanation on why he is being executed.
How many people are on Arizona's death row?
According to figures from ADCRR's website, 113 prisoners are on Arizona's death row. However, that figure includes Dixon.
Of those on death row, an overwhelming majority of them (109) are men, with only three women: Wendi Andriano, Shawna Forde, and Sammantha Uriarte.
Read More: Only 3 women are on Arizona's death row: Who are they and what were they sentenced to death for?
The Associated Press (AP) contributed to this report.