Gila County Sheriff's Office: 5-year-old boy and girl dead, 1 child missing after vehicle was washed down Tonto Creek
PHOENIX - Authorities confirm two children were found dead and one is still missing after a vehicle was washed down Tonto Creek.
According to officials with the Gila County Sheriff's Office, the incident began at around 4:00 p.m., when the vehicle got stuck after trying to cross Tonto Creek.
The vehicle was described by a GCSO deputy as a military-type truck. By the time the vehicle was found, it was nearly submerged.
Officials say one adult managed to swim to shore, while four other children and one adult who were stranded on an island in the creek were airlifted out of the area by crews with the Maricopa County Sheriff's Office.
Saturday morning GCSO said they found the vehicle but the kids were not inside. At 8:45 a.m. a 5-year-old boy was found dead, and then at 11:14 a.m., the body of a 5-year-old girl was found in the same area. Search crews continue to look for the remaining missing child.
Family members confirmed the identities of the three children to FOX 10. Colby and Austin Rawlings, both 5, were found dead and Willa Rawlings, 6, is still missing. 
As for the family, they went to Gila County for a Thanksgiving family reunion. The girl who remains missing is reportedly the daughter of the couple, according to family members. As for the two found dead, the five-year-old boy was the couple's son, and the five-year-old girl was their niece, family members tell FOX 10.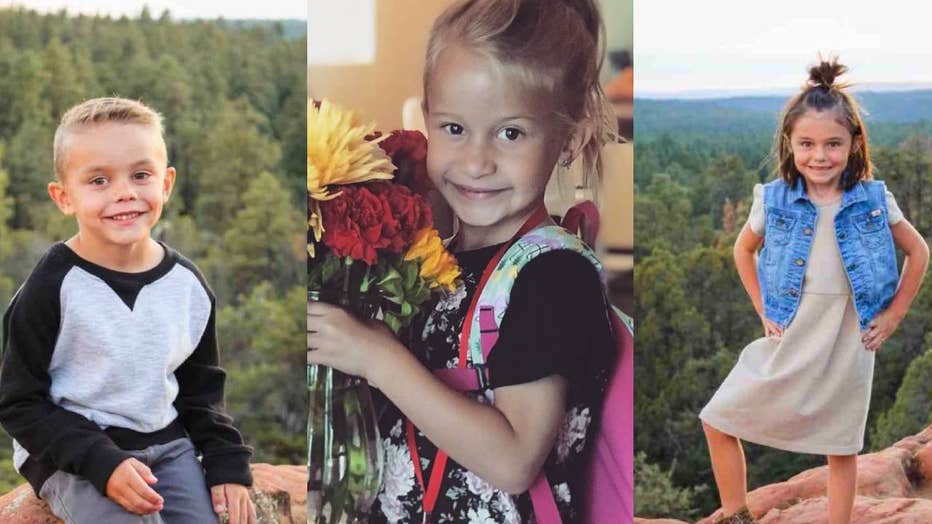 Colby, Austin and Willa (Ashley Doubt & the Rawlings Family)
FOX 10 has learned the search involved a train rescue team of 50 members who methodically searched a five-mile stretch of area. The team members searched on foot, kayak, helicopter, and with K-9s.
Officials say there were barricades and signs in the area to warn against crossing when flooded.
Gila County officials say search and rescue found a shoe and clothing item that is believed to belong to Willa Rawlings. The search will continue into Monday.
Two GoFundMe pages have been set up. One to benefit the family of Colby and Willa Rawlings and one to benefit the family of Austin Rawlings.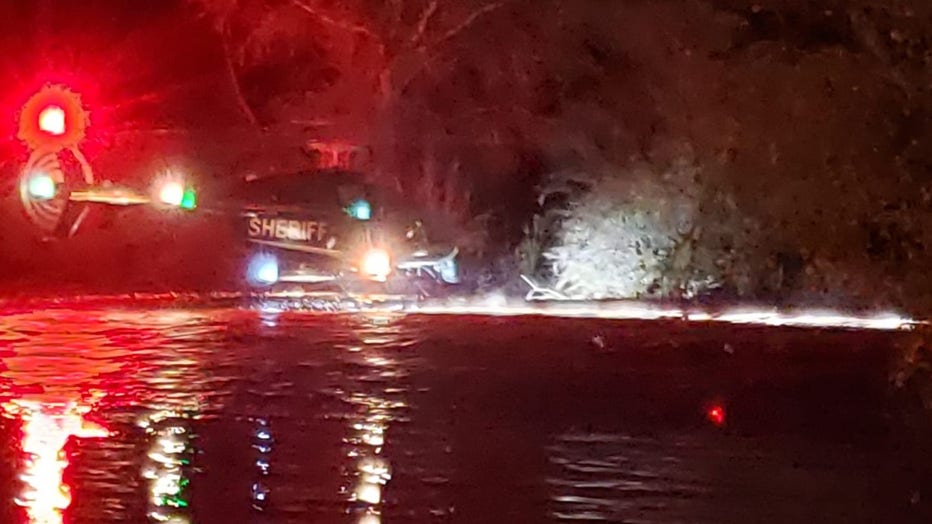 (Photo Courtesy: Danise Ransier Parrish)