Gilbert couple accused of running a stolen goods operation, taking in over $2.7M in online sales
GILBERT, Ariz. (AP) - Police in Gilbert say a couple is in custody for allegedly running an interstate stolen goods operation that took in more than $2.7 million from online sales over the course of four years. 
They say 42-year-old Zach Robbins and his 47-year-old wife Jie Robbins were arrested Friday after a search warrant was served at their home near Warner and Higley Roads.
Neighbors in the area were very surprised to see the couple get arrested at their home.
"We just didn't expect something like that right here," said Berna Holzman, a neighbor. "Polite, good people, unfortunate this situation, you just don't know what's happening in other people's homes. 
The couple has been booked into jail on suspicion of trafficking stolen property, money laundering and illegal control of an enterprise.
Police say the arrests culminate a three-month investigation. 
"People shoplifting not only in Arizona but many other states that ship their goods to him and his wife, they are paid in return about 30 percent of the retail value of the stolen items," said the Maricopa County Attorney's Office during their initial court appearance on Friday.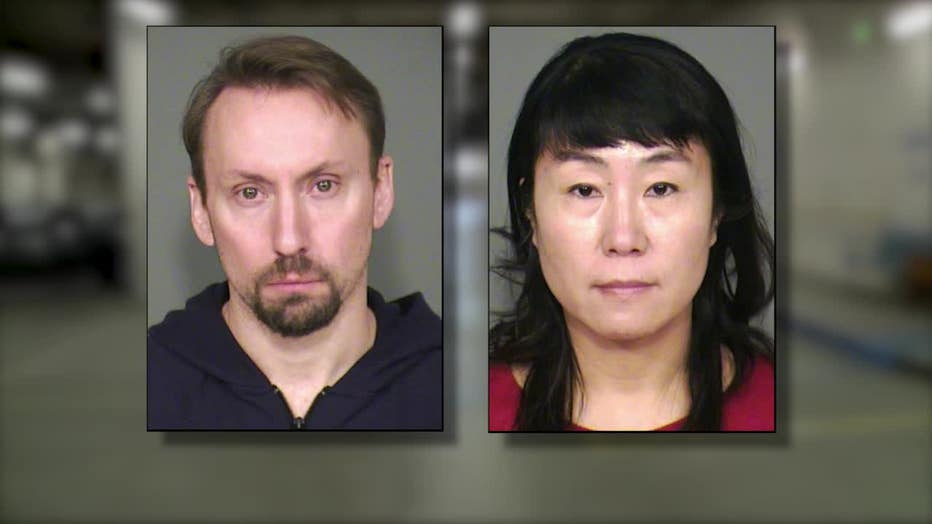 Zach Robbins (left) and Jie Robbins (right)
Police say the two ran an eBay store called Q Beauty 15. The account was found selling Rogaine among other products that were being shipped from Gilbert. According to the page, they sold the hair growth product for $44 including shipping and had sold over 700 of them. 
Detectives reported finding up to $750,000-worth of stolen over-the-counter health and beauty products inside the Robbins' home.
Police believe the married couple has been conducting interstate sales of stolen property for more than four years.
The couple is being held on a $35,000 cash bond and will due back in court on November 7.