Girl Scouts hope for record cookie season in Arizona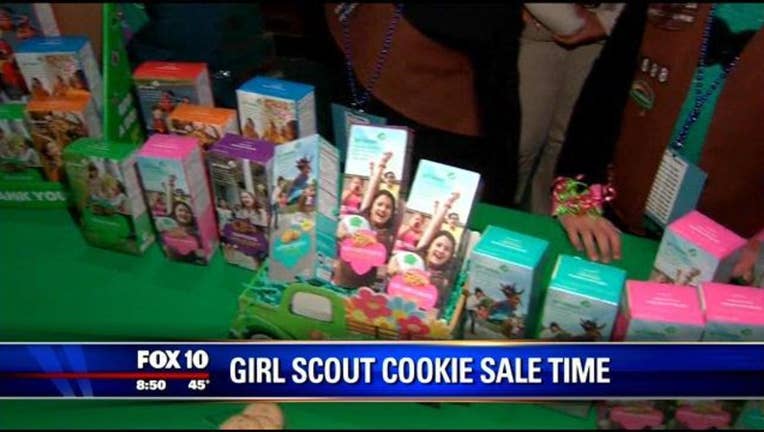 article
PHOENIX (AP) - Arizona Girl Scouts are gearing up for what they hope will be a record cookie season.
The Girl Scout Cookie Program, the organization's largest fundraiser, starts its six-week stint Monday in central and northern Arizona.
According to the Girl Scouts-Arizona Cactus-Pine Council, more than 17,000 girls will begin hitting neighborhoods and local stores.
Officials say troop members will also capitalize on the 49th Super Bowl being in Arizona with every girl trying to sell at least 49 boxes starting Friday.
They are hoping to break a Guinness world record for most money raised for a charity through cookie sales in 24 hours.
Aside from old favorites such as Thin Mints, the Girl Scouts will be debuting new flavors.
These include Rah-Rah Raisins and the Scouts' first gluten-free cookie, Toffee-tastic.