Glendale motorcycle officer seriously hurt in crash
GLENDALE, Ariz. - A Glendale Police motorcycle officer has been taken to a hospital following a crash on Friday morning.
According to police, the crash happened just after 7:30 a.m. on Jan. 20 near 59th and Olive Avenues when a car left a private drive crashed into the officer.
The officer has serious but non-life-threatening injuries. The driver of the car was not hurt.
The intersection was closed for several hours, but it has since reopened.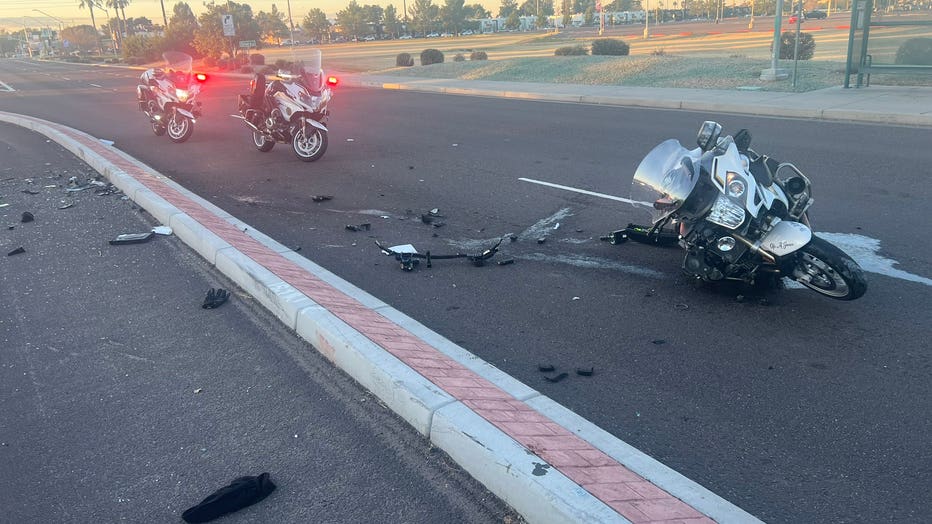 A Glendale Police motorcycle officer has been taken to a hospital following a crash on Jan. 20. (Glendale Police Department)