Man accused of shooting at car in Phoenix, injuring juvenile
PHOENIX - A 33-year-old man has been arrested after a juvenile was hurt in a shooting on Sept. 19, according to Phoenix police.
The shooting happened near 28th Avenue and Van Buren Street, said Sgt. Melissa Soliz.
Police said Mark Strickland shot at a car that had a man and an underaged minor inside on Monday. An investigation revealed that Strickland and the man had an ongoing dispute.
The juvenile was grazed by a bullet during the shooting, and was taken to the hospital. The man was unhurt.
Strickland fled before police came, but he was later found and arrested after officers spoke to witnesses in the area.
The 33-year-old was booked into jail and faces serval charges, including aggravated assault.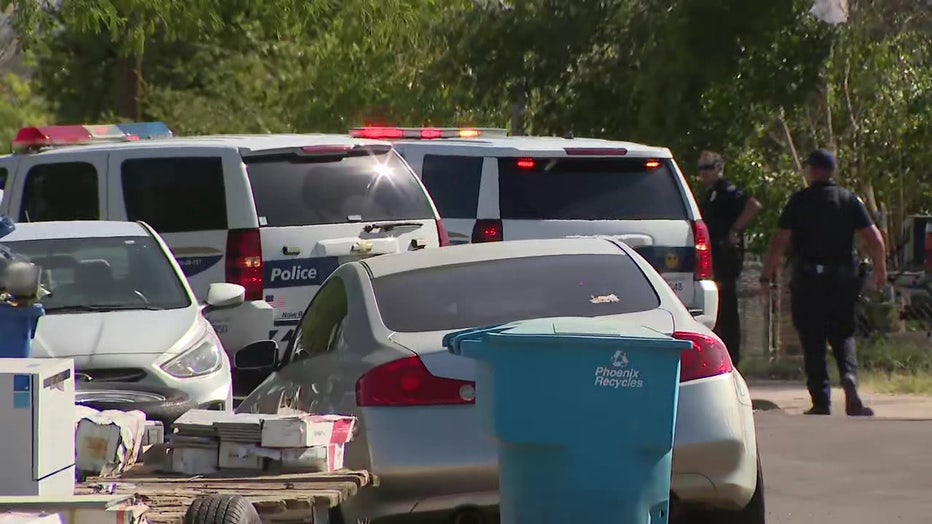 Phoenix shooting investigation near 27th Avenue and Buckeye Road on Sept. 19, 2022.