Lawmakers approve Real ID driver's license change bill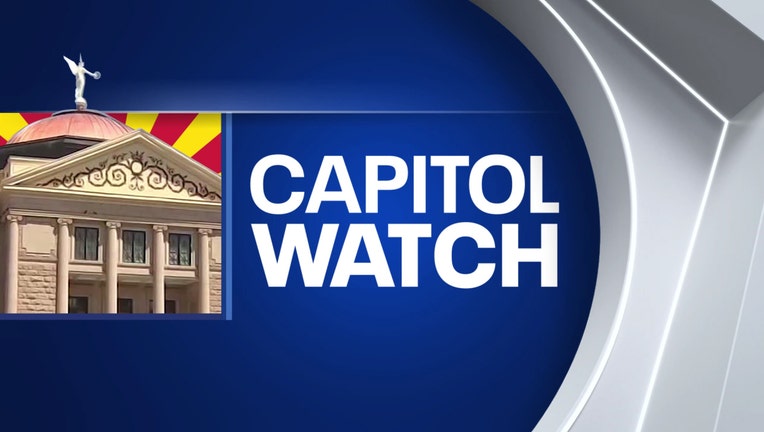 PHOENIX - A bill approved Thursday changes Arizona's current driver's licenses to meet federal security standards set by the Real ID act.
Many other states have already switched their licenses to comply; Arizona was holding out until Thursday.
The Arizona House passed the Real ID bill; it now goes to Governor Doug Ducey's office for his signature.
Once he signs it into law, ADOT will get into gear to get the new cards ready. People who want to get a new Arizona Driver's License, and gain the ability to go through security, will eventually have to make a trip to the MVD to get one.
A dozen lawmakers stood in the way of getting the bill passed; they were holding out against what they believe is federal intrusion.
"In my own good conscience I just cannot cave into this federal mandate," said Rep. Sonny Borelli.
"The states are sovereign, they really need to start acting like it," said Rep. Mark Finchem.
But the majority of lawmakers decided Arizonans should have the freedom to choose, whether or not to get an ID card that meets federal standards.
"We are a sovereign state, but we are the United States, there are federal regulations we have to deal with all the time," said a lawmaker.
The bill essentially eliminates a huge mess for Arizonans, who travel by plane or want to get into federal buildings. Without the changes they would be unable to enter federal buildings or travel through TSA checkpoints.
Current Arizona ID cards do not meet federal requirements outlined by the Real ID act. The act was passed in 2005 while George W. Bush was President.
Real ID's are designed with elements that make it harder to counterfeit.
One of the act's requirements is that photos must be updated every eight years. Right now in Arizona, photos need to be updated every 12 years.
"This is not mandatory, this is for those who want to get this and volunteer for the new license," said Sen. Bob Worsley.
ADOT will have to work with the U.S. Department of Homeland Security to figure out how to create cards compatible with the Real ID act.
The current deadline to switch to the new ID's is January 1, 2016, but ADOT will apply for a deadline waiver. If approved it could give the state more time to implement the new cards, and Arizona residents more time to get them.
Even after the Governor signs the bill, it could take weeks or months before ADOT is ready to issue the new cards.
Those who want one will have to go physically to the MVD office and apply for one. It's estimated to cost $15.
You may have to bring additional documents in addition to your current Arizona license in order to get one. The specific requirements have yet to be determined.