Phoenix Police: Man accused of shooting officer returned to hospital for monitoring
PHOENIX - Officials with the Phoenix Police Department say the man who shot a female police officer earlier in the month has been returned to the hospital for further monitoring.
On April 25, we reported that the man, identified as Nicholas Cowan, was taken to jail after he was released from the hospital. Cowan was in the hospital for injuries he sustained during the initial shooting.
"During the booking process at the jail, it was determined Cowan needed to return to the hospital for monitoring," read a statement released by Phoenix Police Sergeant Andy Williams on the morning of April 26. "He was not officially turned over to MCSO custody before that occurred."
Shooting happened on April 14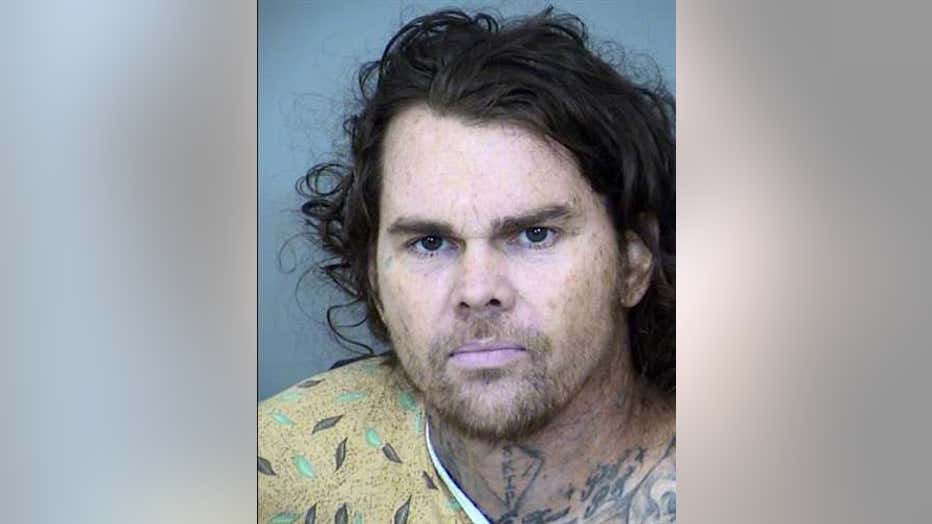 The incident that eventually led to Cowan's arrest happened on April 14, at a convenience store near Cave Creek and Beardsley Roads. At the store, officers said a woman called them, saying she went to the gas station to meet with officers and talk to them about the situation because she was too scared to meet at her home.
"They were over there for a while, talking to a lady. I turn my back when [I hear] gunshots, maybe 10 of them, and see an officer drop," said witness Gary Macagni.
Witnesses saw one officer jump onto the other to provide cover, but the damage was already done.
"They took an ambulance out, down the street that way, with about four or five police cars following the ambulance," said Gene Onstein.
The officer shot, who was identified as a 40-year-old Denise Bruce-Jones, was hit at least once in the stomach. Bruce-Jones, according to police, is also married to a Phoenix police officer and is a mother herself.
"This is a family of public servants to our community, who have dedicated their lives to protecting and serving you," said Police Chief Jeri Williams.
For a time, a Blue Alert was issued for Cowan. The alert was subsequently canceled.
Cowan arrested following barricade situation
Cowan was arrested following a barricade situation at a property near 66th Street and Osborn Road in Scottsdale.
Investigators received a tip that led them to the rental unit in Scottsdale. It took several hours, but Cowan was taken into custody just before 8 p.m.
Cowan's ex-girlfriend, identified as 33-year-old Nicole Montalbano, is in jail and accused of hindering prosecution.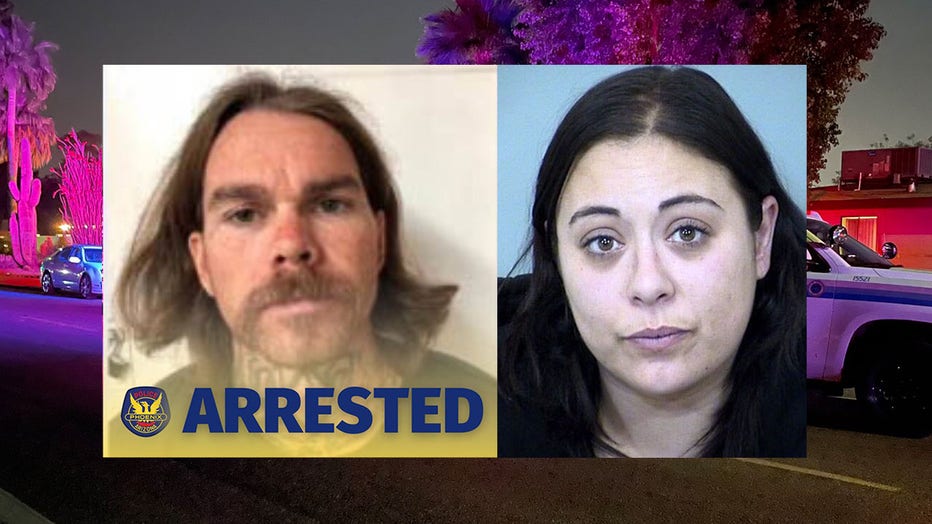 Nicholas Cowan and Nicole Montalbano booking photos (Phoenix Police Dept.)
Authorities arrested Montalbano at her Prescott Valley home and found two cell phones in a toilet tank, and in the trash. They also found blood-stained floor mats from her car and a box for a prepaid cell phone.
Chief Jeri Williams spoke to FOX 10 about getting justice for her injured officer.
"Everyone can breathe a sigh of relief because not only were we concerned from the law enforcement community, but we also wanted to make sure we protected the community and get this really bad actor off the streets."
According to court documents, someone picked him up after the shooting at a Phoenix apartment complex and took him to 59th Avenue and Camelback Road where his ex, Montalbano, reportedly picked him up from. Investigators say cell phone records tracked her driving from Phoenix to Prescott on April 15 after picking up Cowan, but it's unknown how he got back down to Scottsdale where he was eventually found.
Phoenix Police announced on April 28 that 41-year-old Michael Hankins and 35-year-old Caroline Coster were also arrested and booked into jail. The pair is accused of helping Cowan evade authorities between April 14-17.
Neighbors describe barricade situation
"Well, my neighbor asked me, 'Do you think it's that guy they're looking for?' I said, 'Probably. So this is too big,'" James Williams said.
Williams says he was grilling when he witnessed Phoenix Police and tactical teams surround the rental property. He and other neighbors clearly remember hearing flashbangs and authorities trying to communicate with Cowan.
"Obviously we've been seeing, driving around, they've been looking for him and for him to be right here, my kids are right here. That's so scary," said neighbor Alex Briseno.
Chief Jeri Williams says the public and community of law enforcement is what helped find Cowan.
"Had it not been for the number of tips that were called in by our community members as well as the partnership from many law enforcement agencies in the state and around the country, we may not have had this successful resolve that we had last night," Chief Williams said.
Continuing coverage:
Tune in to FOX 10 Phoenix for the latest news
Sign up for FOX 10 email alerts, newsletters
Get breaking news alerts in the FOX 10 News app. It is FREE! Download for Apple iOS or Android.