Maricopa County Recorder Stephen Richer sues defeated AZ GOP governor candidate Kari Lake for defamation
PHOENIX - Court documents reveal that Maricopa County Recorder Stephen Richer is suing defeated Arizona Republican gubernatorial candidate Kari Lake.
According to the documents, Richer is suing Lake, as well as the organizations Kari Lake For Arizona and Save Arizona Fund, Inc., for defamation. The organizations are identified in the lawsuit as Lake's campaign and a fundraising entity she controls, respectively
In the lawsuit, Richer alleges Lake, as well as her campaign and the fundraising entity, of accusing Richer of intentionally sabotaging the November 2022 election.
Specifically, the lawsuit asserts that the defendants "repeatedly and false claimed - at in-person rallies and speeches, and on podcasts and social media," that Richer printed 19-inch ballot images onto 20-inch ballots in order to sabotage the election, and inserted 300,000 "'illegal,' 'invalid,' 'phony,' and/or 'bogus' early vote ballots into the Maricopa County vote count."
"Defendants knew or recklessly disregarded the falsity of those accusations. Courts at every level of the Arizona judiciary have concluded that Defendants have no evidence to support their wild claims, but Defendants continued to spread these egregious and harmful falsities to further their own agendas - and line their own pockets - at Richer's expense," a portion of the lawsuit reads.
Richer claims, in the lawsuit, that he and his family have been the target of violent threats and death threats, and that the family has spent thousands of dollars of their own money in the installation of additional security features at their home.
In addition, Richer claims statements the defendants made damaged his reputation by "cutting him off from Republican networks and donors who once supported his career and future ambitions for elected office," and that his physical and metal health have been impacted, requiring him to "spend time and money of additional medical treatment and medication."
In the lawsuit, Richer is seeking nominal damages, as well as compensatory damages, punitive damages, attorney fees and costs. Richer is also asking the county to order the defendants to remove "the false and defamatory portions of the statements about Richer from any website and/or social media accounts under their control."
The lawsuit was filed on June 22, and does not list an exact amount sought as damages. A spokesperson for Lake did not immediately respond to a request for comment.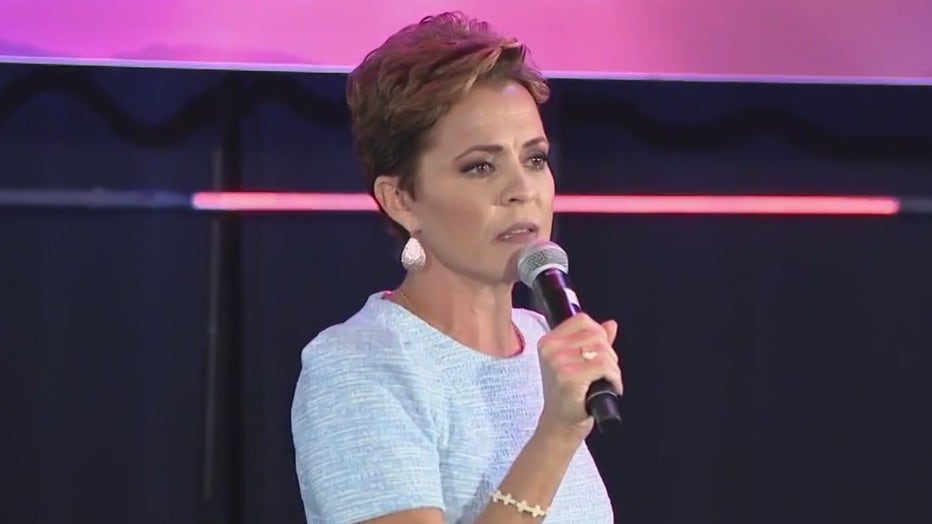 Lake is a former Phoenix television news anchor who quickly built an enthusiastic political following as a loyal supporter of former President Donald Trump and his disproved claims that the 2020 election was stolen from him. She went on to narrowly lose her own race for Arizona governor to Katie Hobbs, who was sworn in as governor in January, along with a lawsuit challenging the results.
Lake is openly considering a run for U.S. Senate, and is a leading contender to be Trump's running mate in his 2024 presidential campaign. 
The Associated Press (AP) contributed to this report.