2022 Election: MCCCD governing board candidate cited for public sexual indecency on college campus
SURPRISE, Ariz. - A Republican running to be on the Maricopa County Community College District governing board is accused of public sexual indecency after he was seen inappropriately touching himself at a college campus.
According to the Maricopa Community Colleges Police Department report, this happened in a parking lot on the Rio Salado Lifelong Learning Center campus while Randy Kaufman was in his truck.
Officials stated that Kaufman told the officer he used to work for the Department of Corrections, and was running for the governing board of the colleges. He told the officer he didn't realize the parking lot was on the campus.
Kaufman was issued a citation and a no trespassing order, and released. No charges have been filed at this time, according to prosecutors.
In a statement, Kaufman says he's suspending his campaign because of a personal legal matter. The Maricopa Community Colleges Police Officers Association withdrew its endorsement of him.
Details of incident emerge
On Oct. 21, we obtained additional details surrounding the incident.
According to campus police officials, Kaufman was found inappropriately touching himself while watching pornography. After officers arrived, Kaufman reportedly told officers that he "messed up," and that he was "very stressed."
Election opponent speaks out
Kaufman's opponent in the Maricopa County Community College District Governing Board election, Kelli Butler, said she was stunned to hear the news.
"Also disturbing that he was less than 200 feet away from a daycare center, and they could've been children playing outside," said Butler.
Kaufman said any mention of a daycare center nearby is being taken out of context.
Kaufman also told us that he will not take the job he was running for, in the event he is elected.
Citation's potential impact on election, explained
Kaufman's campaign suspension may have an impact on the Maricopa County Community College District Governing Board election.
While the race is officially non-partisan, Kaufman is a Republican, and until recently, was promoted on the party's "golden ticket" list of best candidates.
Since Kaufman has only suspended his campaign, it also means he has not withdrawn from the race. With ballots already printed, Kaufman's opponent is worried that should Kaufman win, another like-minded person will be installed in the post without ever receiving a single vote.
"It is not enough that he just suspends is campaign. It's just a statement. He needs to formally withdraw," said Butler.
Officials with the Maricopa County Attorney's Office are trying to find the answer on who will replace Kaufman in the event of his victory in November.
Tune in to FOX 10 Phoenix for the latest news: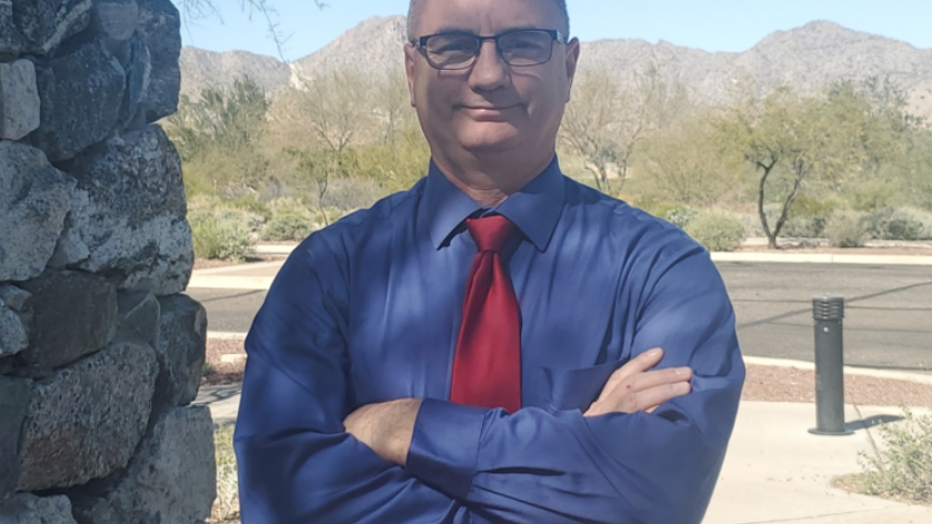 Randy Kaufman (campaign file photo)