MCSO: Couple performed sex acts in front of kids at Tonto National Forest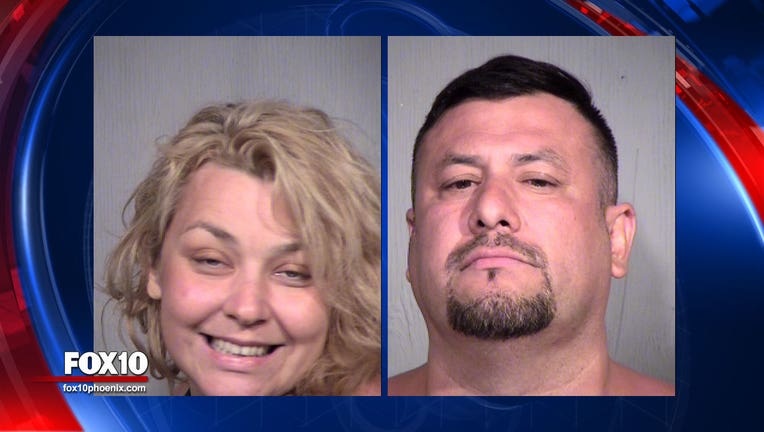 FORT MCDOWELL, Ariz. - Maricopa County Sheriff's deputies arrested a man and a woman accused of getting a little too cozy in public view at the Phon D Sutton Recreation Area in the Tonto National Forest.
Investigators say six people, including three children under the age of 15, witnessed 40-year-old Christal Ballesteros of Buckeye and 48-year-old Daniel Galindo of Maricopa perform sex acts by a river.
Court records show the woman told deputies her top accidentally came off and that she felt guilty and horrible that it happened in front of children.
Deputies say Galindo admitted it was wrong.
Galindo and Ballesteros are each facing seven counts, including felony charges of public sexual indecency with a minor present.