Mom of 4 visiting Scottsdale for stage 4 breast cancer treatment due to North Carolina health care laws
SCOTTSDALE, Ariz. - The American Cancer Society says the average risk of a woman in the United States developing breast cancer sometime in her life is about 13%.
85% of those women have no family history.
Routine annual mammograms don't typically start until a woman is in her 40s, but those aged much younger are now developing it more and more.
On Aug. 2, we caught up with a North Carolina mother and wife who was diagnosed with breast cancer shortly after her fourth child was born. She claims her insurance denied part of her treatment.
So, she decided to come to Arizona to get treatment and is now on a mission to help save her life and others.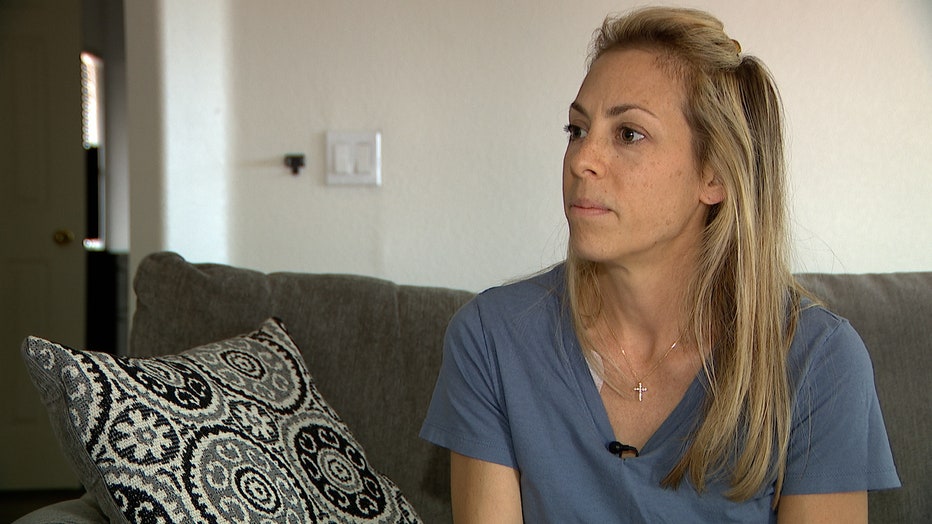 "I got pregnant, had a baby and that's when I got it checked out, and it was positive. It was devastating to have a baby … kind of stole the joy away," Danielle McKean said.
McKean was diagnosed with stage four breast cancer at just 38 years old.
"My oncologist put in for a drug and my insurance denied it, and so I had no choice but to save my life and come here to Arizona for a clinic that specialized in stage four breast cancer," she said.
She said her insurance company allowed for targeted treatment with no chemotherapy in North Carolina. She didn't want to take the risk of that not working.
Back in May, she knew she had to take matters into her own hands. So she packed up her things and set off on a journey of healing, leaving behind her four children and husband.
"It was hard. I didn't realize how hard it was until I got here, being away from everything I've ever known. But, I knew to save my life that I had to do this for them, this was my only option," the mother said.
McKean is now receiving multiple treatments at Envita Medical Center in Scottsdale.
"I had to pay out of pocket anyway, so I wanted to choose where I wanted to go, and this clinic has amazing success rates compared to most clinics in the United States," McKean said.
McKean isn't missing out on her kids' summer. Her family has been making YouTube videos to raise her spirits.
"This was the first video I actually saw him like sprinting and walking and I just balled because I'm like, 'OMG, I didn't get to see him run like that,'" she said about a video of her son.
McKean says the treatments are intense. She goes Monday through Friday for two to five hours a day.
"They do lots of immunotherapies, target drug therapies, things that I couldn't get in North Carolina because the state rules are different," McKean said.
So far, she says it appears to be working.
"When I first got here, I was in pain. I could barely hold my baby on my hip just 'cause you know, it metastasized to my pelvis. The other day, I haven't been in pain, but I ran three miles. I've always been into health and fitness, so it was a really big deal," she said.
Her sister is by her side while she fights.
"I wouldn't want to be anywhere else right now. I want to be with her," her sister Ashely said. "It's just amazing to see the progress."
For now, she says she'll be in Arizona for at least another 4–6 weeks before she heads home.
You can donate to her GoFundMe here: https://gofund.me/2aa8f1bd