Palin suggests primary run against Murkowski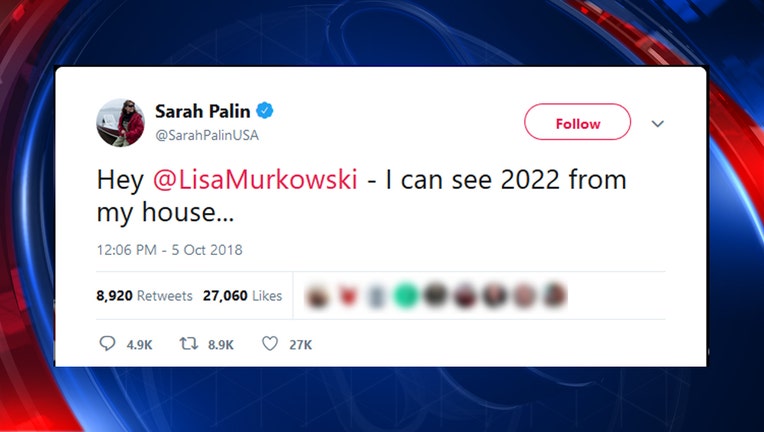 article
WASHINGTON (AP) - Sarah Palin is insinuating she could mount a primary challenge against Alaska GOP Sen. Lisa Murkowski if she opposes Brett Kavanaugh's nomination to the Supreme Court.
In a tweet Friday, Palin wrote "Hey @lisamurkowski - I can see 2022 from my house."
The tweet was a reference to an infamous "Saturday Night Live" skit in which Tina Fey, portraying Palin, said she could see Russia from her house.
Murkowski is next up for re-election in 2022. She hasn't officially said she would vote against Kavanaugh, but opposed a procedural vote related to the nomination earlier Friday. She later told reporters it's time to think "about the credibility and integrity of our institutions."
Palin is a former Alaska governor and was GOP presidential candidate John McCain's running mate in 2008.