PD: Driver arrested in connection to deadly Scottsdale crash
SCOTTSDALE, Ariz. - A man was arrested after one person died following a crash at a Scottsdale intersection, police said on Feb. 22.
According to Scottsdale police, 27-year-old Chaz Malcolm was arrested following the two-vehicle crash at Scottsdale and Chaparral Roads on Sunday night.
Investigators say Malcolm was traveling southbound on Chaparral when he crashed into another vehicle that was making a left turn onto Chaparral from Scottsdale Road.
Two men were taken to a hospital with serious injuries. One of the men, 33-year-old Christopher Fernandez, died at the hospital.
Malcolm was arrested at the scene of the crash and is accused of manslaughter and endangerment.
Police say impairment was a factor in the crash.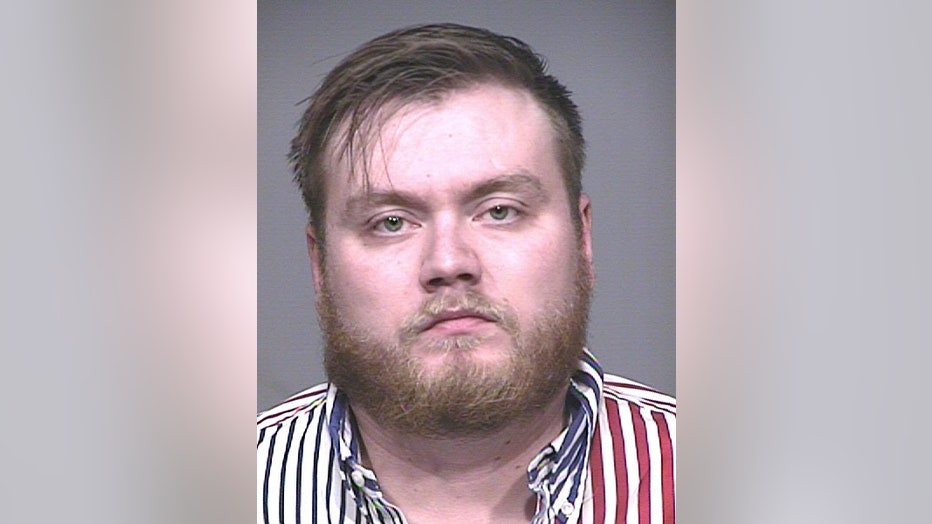 Chaz Malcolm (Scottsdale Police Department)
Get breaking news alerts in the FREE FOX 10 News app. Download for Apple iOS or Android.