Phoenix firefighters stop major fuel leak at CEMEX facility
PHOENIX - Phoenix emergency crews have successfully stopped a major leak after a tanker carrying 4,500 gallons of diesel fuel punctured at a CEMEX facility near Central Avenue and Pinnacle Peak Road.
Officials say the tanker truck had accidentally hit a shipping container at the site, causing at least 300 gallons to seep out.
"At this time crews have set up a berm to control the leaking fuel and are fixing the puncture in the tanker to stop the flow," said Capt. Scott Douglas with the Phoenix Fire Department.
Firefighters were able to prevent the fuel from spreading into storm drains, and the leak is now reportedly under control.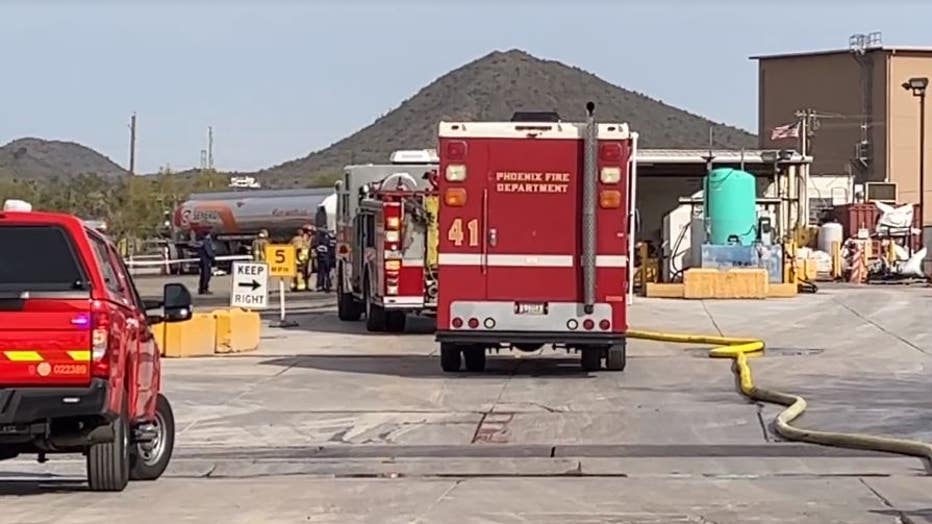 The scene of a diesel fuel leak in north Phoenix.
More Arizona headlines