Phoenix homeowners digging hole for tree unearth bag filled with guns
PHOENIX - Homeowners in Phoenix who were digging a hole to plant a tree made a shocking discovery when they found a duffle bag filled with rifles and handguns.
According to Phoenix police, the rusted guns were found on Feb. 21 at a home near 91st Avenue and Lower Buckeye Road.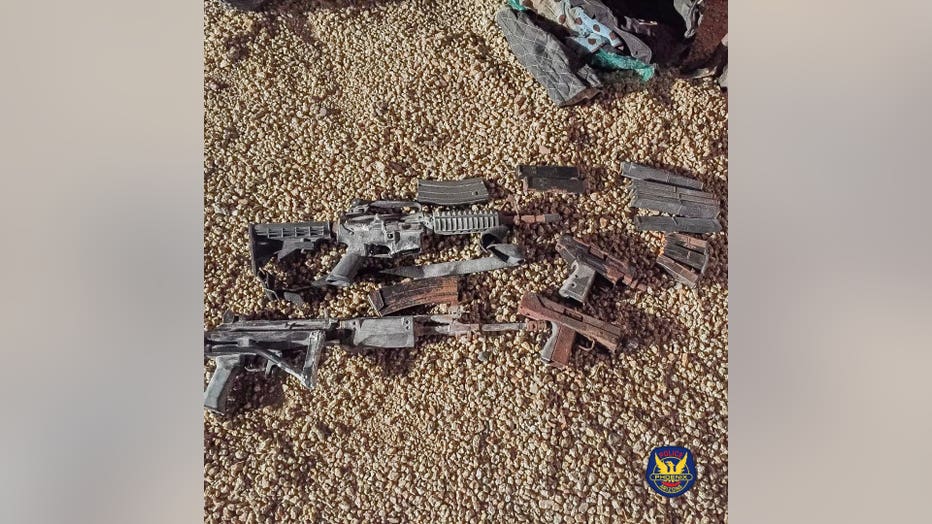 (Phoenix Police Department)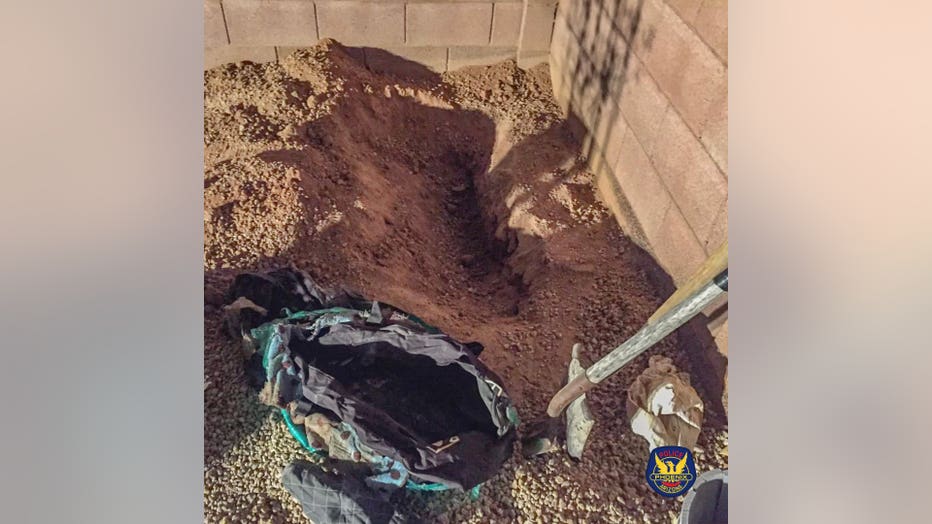 (Phoenix Police Department)
After finding the guns, the homeowners contacted police and handed them over to detectives who will investigate if the weapons were used in any crimes, police said in a tweet.
Neighbor speaks out
Yajira Enriquez works in the garden often, but she says she's never found anything like what her neighbor did the other day.
"It's kind of shocking 'cause I'm a gardener and I dig, so to think that you think it's just an average day and you find guns, that's shocking. It's kind of nerve wrecking," Enriquez said.
Enriquez says she saw police officers respond to the house on Feb. 21.
"It didn't seem like it was something that serious," said Enriquez. "Like, you found guns. You would expect the Feds to come and pick em' up."
Wnriquez has lived at her home for five years. She saidthe neighbors have lived here for almost the same duration.
"Why'd you bury them there?" Enriquez said. "Has to be a reason. Why they decided to bury them? They obviously didn't expect somebody to dig and find them."
Anyone with information about the weapons should call Phoenix Police.
Get breaking news alerts in the FREE FOX 10 News app. Download for Apple iOS or Android.