Phoenix police: Man dies after being stabbed outside his home
PHOENIX - Police say a man has died after he was stabbed outside his home early Thanksgiving morning in Phoenix.
According to Phoenix police, the stabbing happened outside a home near 15th Avenue and Buckeye Road just before 5 a.m.
Police say the victim, since identified as Pedro Gracia, was stabbed as he went outside to work on his bicycle. Family members rushed Garcia to the hospital, but he did not survive.
"I just came out this morning," said Rodney Burruel, who lives in the area. "It was new to me this morning. I was walking my dogs and I was like, that's unfortunate.  especially on a holiday."
Police are working to identify a suspect and possible motive.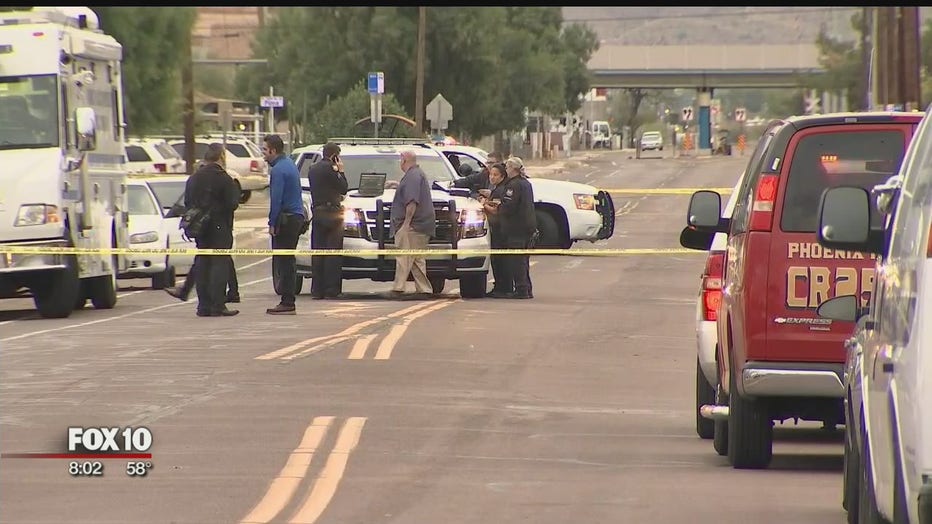 People living in the neighborhood say the area has seen its share of problems, with drugs and violence mainly at a park about a block away. People living in the area are not sure if that had anything to do with the deadly stabbing, but they hope police can find answers to all of it soon.
If you have any information, please call Phoenix police at 602-262-6151 or Silent Witness at 480-WITNESS.