Chandler Police capture man accused of shooting his ex-girlfriend
CHANDLER, Ariz. - Police say they've captured a suspect they spent about a day searching for following a shooting that prompted a shelter-in-place in a Chandler neighborhood.
According to police, the shooting happened just after 10:30 a.m. on March 27 near Dobson and Ray Roads.
When officers got to the scene, they found a woman with non-life-threatening injuries. She was taken to a hospital for treatment.
The suspect in the shooting, 40-year-old Alan Burgener, was identified by police as the victim's ex-boyfriend.
Police say the shooting happened following a fight between Burgener and the woman. After the shooting, Burgener fled the scene, broke into a nearby apartment, and stole a 2017 Ford Mustang convertible with a black top.
"Past police contacts with Burgener have been for Assault, Domestic Violence, Disorderly conduct, trafficking of Stolen Property, and multiple narcotics-related offenses," police said. "He is a known drug user and currently does not have a permanent residence. He has family ties and contacts in the city of Mesa."
Burgener was considered to be armed and dangerous.
He was taken into custody around 1:30 p.m. near Dobson and Ray roads. Shots were fired by police, but Burgener wasn't struck.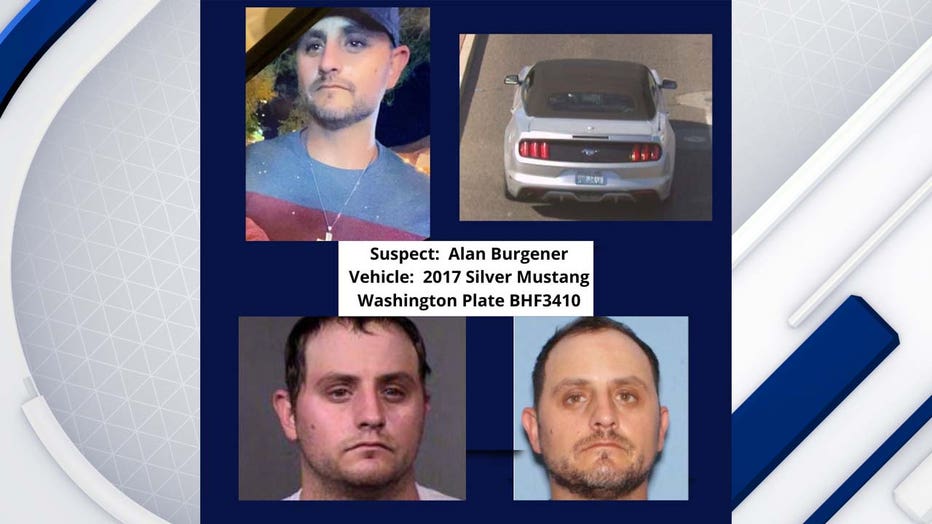 Chandler Police are searching for Alan Burgener, 40, in connection to a shooting that prompted a shelter-in-place in a Chandler neighborhood. (Chandler PD)
Residents asked to shelter-in-place
As police searched for the suspect on Monday, they asked some residents to stay indoors for their safety. Schools in the area were placed on lockdown, but those orders have since been lifted.
"I was getting ready to leave. They told me to get back in the house," said Ronny Gonzalez, who lives in the area affected by the shelter-in-place order. "They had the SWAT Team and the drone, and they had the helicopter."
"Talked to one of the cops for a few seconds, he said they were serving a warrant, and that was it," said Jerry Keller.
Area residents say this is not the first time police surrounded the home in question.
"It happened last week and again this week. Something's going on," said Gonzalez.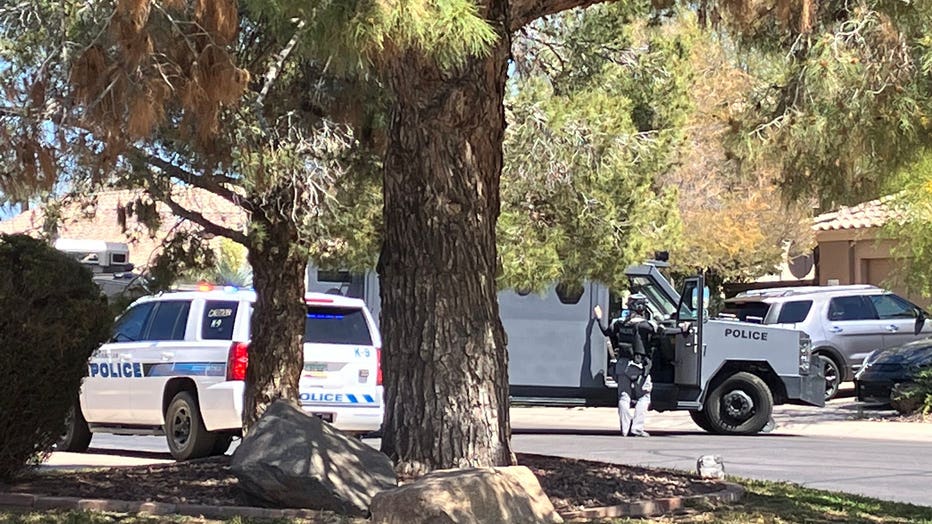 Chandler Police asked some residents to shelter-in-place on March 27 as they search for a suspect in connection to a reported domestic violence shooting. (Nicole Garcia)
Area of where the shooting happened: