Scottsdale jewelry store shoplifting suspect stopped by bystanders
SCOTTSDALE, Ariz. - A jewelry store shoplifting attempt went wrong in Scottsdale, all thanks to the brave bystanders who tackled the alleged thief and held him down until police could arrive.
The incident happened in Old Town Scottsdale, near 5th Avenue and Scottsdale Road. The incident happened at around 11:30 a.m. on Sept. 1, and a bystander captured the moment when a man, who was dressed in a suit, ran out of a jewelry store with a tray of jewels.
"Screaming 'just catch him! He just robbed the jewelry store!' So we just grabbed him, held him down, and the police were here within three to four minutes," said one of the bystanders involved, identified only as 'Mark.'
Mark and his wife were on vacation and had just walked into Marina Jewelers when they saw the man grab the jewelry.
"We were here for her birthday, and we were here at the shop shopping, and the gentleman ran out with a whole tray of jewelry, and we tackled him and waited for the police to show up," said Mark.
"First day after our two-month vacation - and we had everything in the safe - and today was the day we had everything laid on the table. Look at the chances," said Serg Karageuzian with Marina Jewelry. "We were replacing the stuff, and everything was on the showcases."
The owners of Marina Jewelers are thankful for the help from customers.
"They saved my product, saved the neighborhood, and I want to thank everybody that sacrificed themselves to help a neighbor or stranger that they didn't know," said Anna Marina Solakian.
Scottsdale police arrested the suspect, identified as 53-year-old Troy Bell. During his escape, he dropped and damaged some of the jewels. However, the jewelry was all recovered.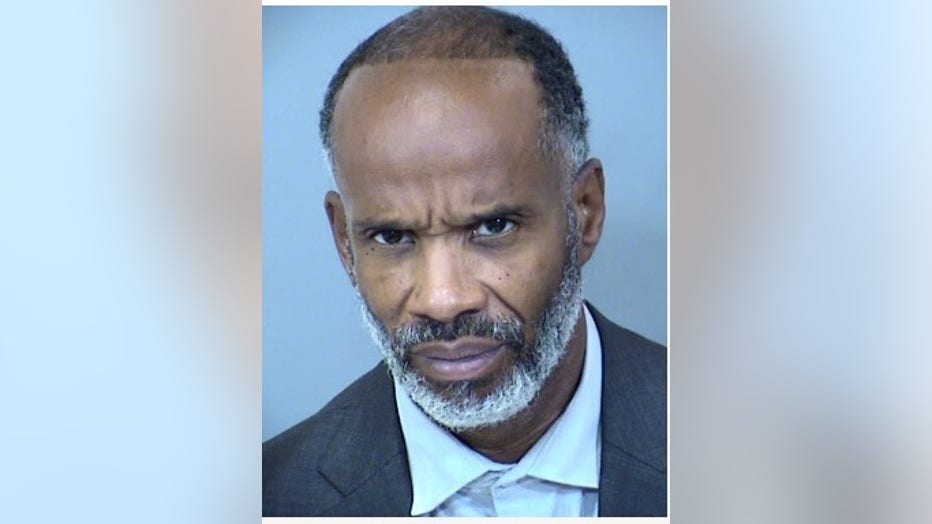 Other stores nearby say they recognized the suspect.
Bell faces a charge of Class 2 theft, which carries a mandatory prison sentence of 4–10 years. The 53-year-old is also accused of criminal impersonation, disorderly conduct and assault.
Records show he has several previous arrests involving theft, transporting stolen property, assault, and being a felon in possession of a firearm.
Map of the Incident Scene