Flagstaff students say their drinks were spiked at JROTC ball, man wanted for questioning
FLAGSTAFF, Ariz. - Flagstaff police are seeking a man for questioning after several students became sick at a Coconino High School JROTC event.
Police say the man visited the Double Tree Inn on Saturday where Coconino High's JROTC ball was being held on March 11.
Security video showed the man wandering around the motel "suspiciously," checking conference rooms and going up and down the elevator before entering the banquet room.
He was confronted by a chaperone, gave the name "Sergeant Major Travis Palmer," and left.
About 30 minutes later, police said six girls and one boy got sick and claimed that their drinks had been spiked.
The JROTC students experienced nausea and vomiting, and some went to Flagstaff Medical Center for treatment.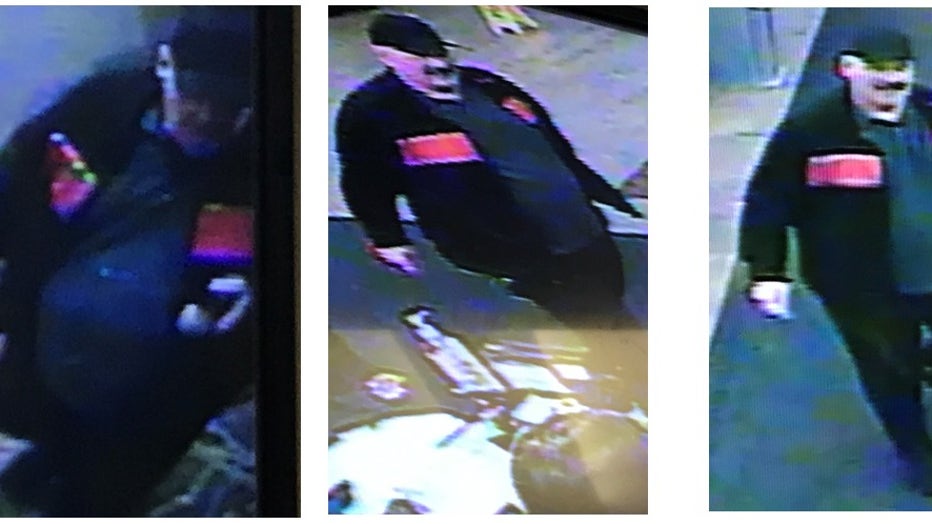 Flagstaff Police released photos of a man wanted for questioning after several students fell ill at a JROTC ball.
The man was described as a white male in his 40s or 50s with a medium to large build. He had a large mustache, dark hair and dark eyes.
He was seen wearing two backpacks and a black jacket with a large red stripe.
Anyone with information is asked to call Flagstaff Police at 928-679-4071.