Body cam released from MCSO deputy-involved shooting involving estranged husband
WADDELL - Maricopa County deputies are investigating after a suspect was shot during a barricade situation in Waddell on Aug. 6, and weeks later, body cam footage was released of the incident.
Authorities responded to a domestic violence call at a home near Perryville Road and Olive Avenue after deputies say Mario Ruiz Avila entered his estranged wife's home with a gun, threatening her, their three kids and grandparents.
Deputies set up a perimeter outside the house and told him to come out, but he refused to leave.
"He later emerged from the garage with a firearm threatening the officers," according Sgt. Calbert Gillett with the Maricopa County Sheriff's Office.
Both parties exchanged gunfire, and eventually a SWAT team was able to come into the home and take the suspect into custody.
Avila was taken to a hospital with non-life-threatening injuries, then was booked into jail on suspicion of aggravated assault with a deadly weapon and burglary.
"His two children and their grandmother were hiding in the closet, contrary to Mario's statement that he was holding one of his children during the incident," police said.
No other injuries were reported. The investigation is ongoing.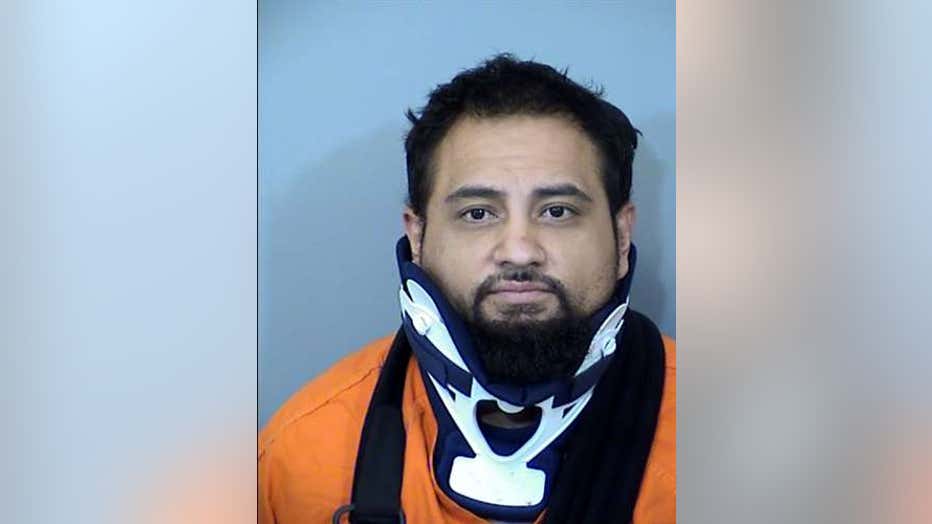 More Arizona headlines