Woman arrested, accused of fatally shooting husband in West Phoenix
PHOENIX - Police arrested a woman for allegedly shooting and killing her husband inside a West Phoenix home after he tried to serve her divorce papers.
According to Phoenix police, the shooting happened on August 3 at a home near 99th Avenue and Broadway Road after a victim dialed 911 to report that he had been shot by his wife.
When officers arrived at the scene, they found an unidentified 37-year-old man with a gunshot wound. He was taken to a hospital where he later died.
The victim's wife, 33-year-old Samone Lomax was arrested.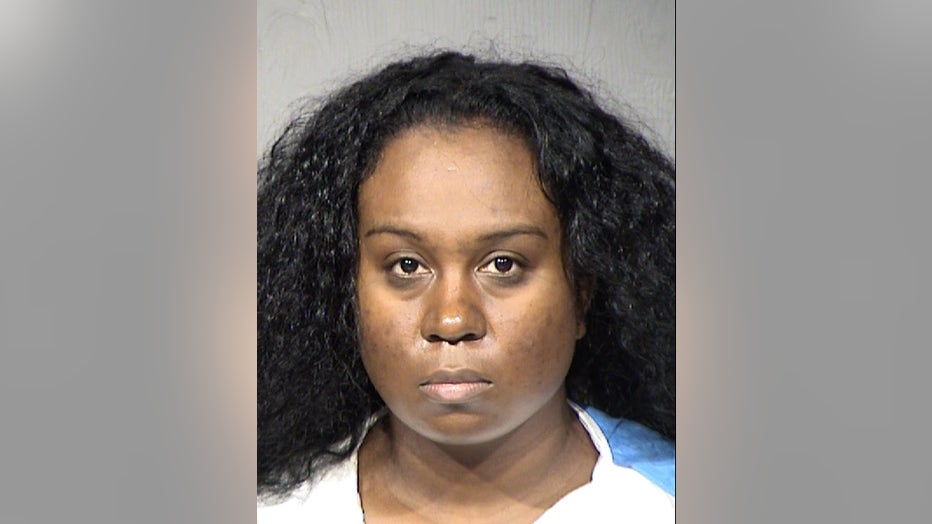 Police say three small children were inside the home during the shooting, but they were not injured.
"Those kids have lost their mother and their father. When we talk about what affects all of us in our community, it is the innocence of a child," said Mercedes Fortune with the Phoenix Police Department.
Police say during the COVID-19 pandemic, their domestic violence and homicide numbers are up.