Cardinals move on from Kingsbury and Keim, Shaq eats a frog: top sports stories
PHOENIX - A day after their dismal season came to an end, the Arizona Cardinals made some big changes, and NBA legend Shaquille O'Neal followed through on his amphibious promise after Georgia won the college football national championship – these are the top stories in the world of sports from Jan. 9-15.
1. Arizona Cardinals fire Kliff Kingsbury; Steve Keim to 'step away' as general manager: Following a four-win season, the Arizona Cardinals announced that Kliff Kingsbury was relieved of his duties. Additionally, general manager Steve Keim "decided to step away from his position in order to focus on his health." 
2. Bills safety Damar Hamlin back in Buffalo to resume recovery: Damar Hamlin was released from a Cincinnati hospital, days after the Buffalo Bills safety went into cardiac arrest and had to be resuscitated on the field during a game against the Bengals. "We continue to be ecstatic about his recovery," Dr. Timothy Pritts said.
3. Cardinals 'plan on' trading star receiver DeAndre Hopkins: report: According to a report, the Arizona Cardinals plan on trading five-time Pro Bowler DeAndre Hopkins during the offseason. TheScore reports that owner Michael Bidwell will express the idea to his potential general manager candidates.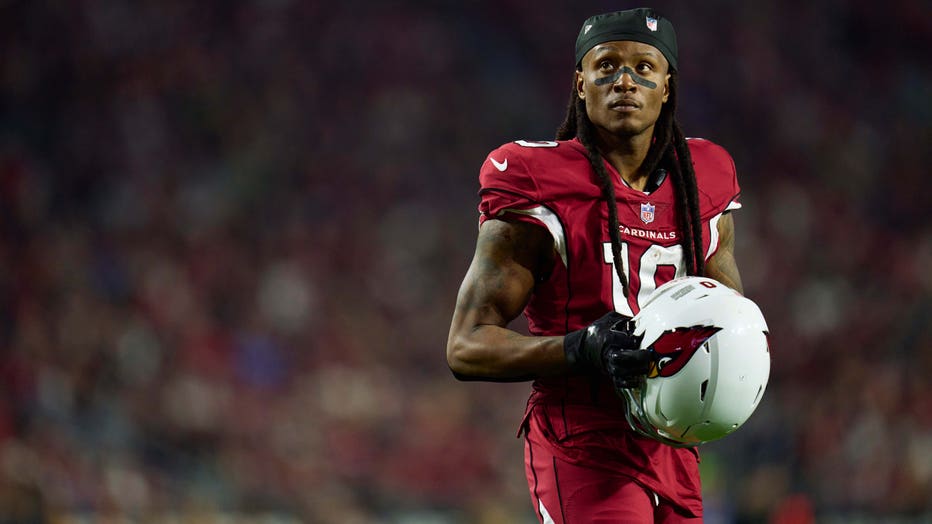 GLENDALE, AZ - DECEMBER 12: DeAndre Hopkins #10 of the Arizona Cardinals looks towards the sideline against the New England Patriots during the second half at State Farm Stadium on December 12, 2022 in Glendale, Arizona. (Photo by Cooper Neill/Getty Images)
4. Shaq keeps his UGA championship promise to eat frogs: NBA Hall-of-Famer Shaquille O'Neal followed through on his promise to "eat a horned frog" after the Georgia Bulldogs crushed TCU in the College Football Playoff National Championship Game. "I'm a man of my word," Shaq said.
5. Peyton Hillis is off ventilator, 'on road to recovery' after saving kids from drowning, girlfriend says: The girlfriend of Peyton Hillis said that the former NFL star is off the ventilator and "on the road to recovery" after a swimming accident where he saved his children from drowning at a Florida beach.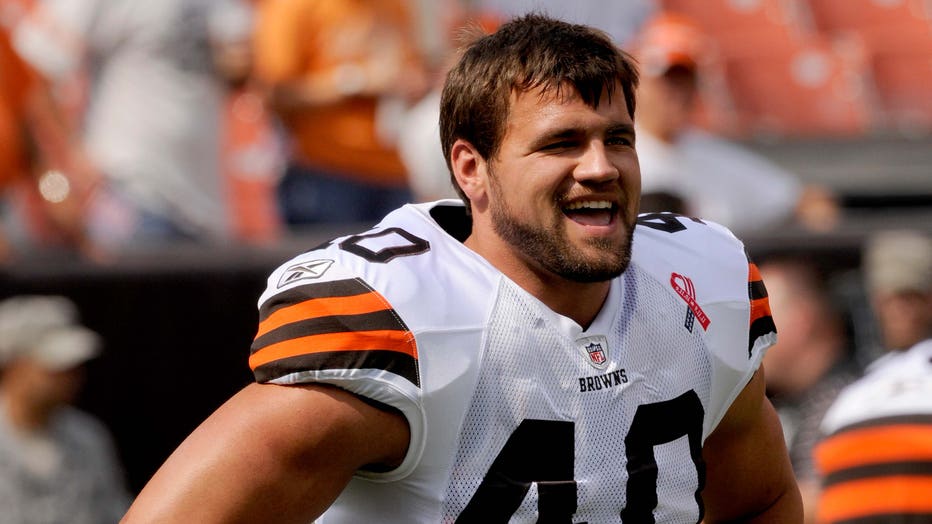 CLEVELAND, OH - SEPTEMBER 11, 2011: Running back Peyton Hillis #40 of the Cleveland Browns laughs prior to a game against the Cincinnati Bengals on September 11, 2011 at Cleveland Browns Stadium in Cleveland, Ohio. Cincinnati won 27-17. (Photo by Tom Cammett/Diamond Images/Getty Images)
The Associated Press (AP) contributed to this report.
Related stories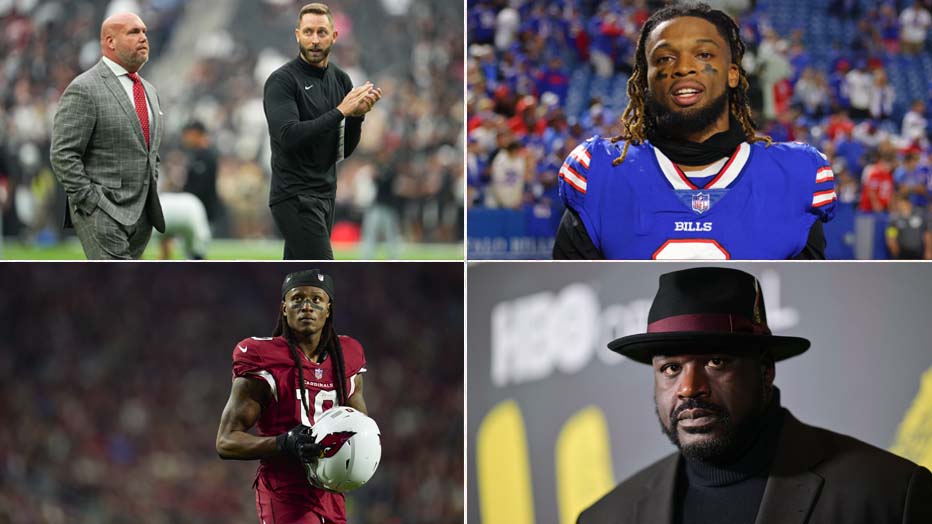 (Clockwise from top left: Chris Unger/Getty Images; Timothy T Ludwig/Getty Images; Prince Williams/Wireimage; Cooper Neill/Getty Images)