Casting call for Super Bowl broadcasts, sticker shock for tickets, Eagles' Sills indicted: top sports stories
PHOENIX - How you can be an extra in FOX Sports Super Bowl broadcasts, ticket prices for the big game continue to increase, and an Eagles guard won't be able to play in the Super Bowl – these are the top stories in the world of sports from Jan. 30 - Feb. 5.
1. Casting call! Be an extra for FOX Sports Super Bowl broadcasts - and get paid for it: Looking to see celebrities, make your big break on TV, or just want some extra cash? Well, you're in luck. FOX Sports is casting hundreds of extras to appear in broadcasts during Super Bowl week, and it'll all be paid. These extras could appear in the halftime show, the pregame show and red carpet events, according to casting director Rob Rutledge.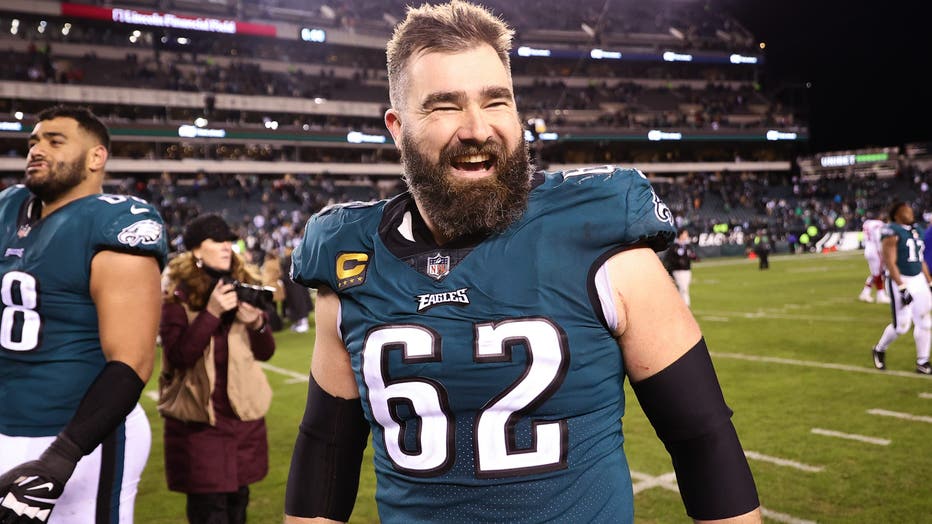 Jason Kelce #62 of the Philadelphia Eagles celebrates on the field after defeating the New York Giants 38-7 in the NFC Divisional Playoff game at Lincoln Financial Field on January 21, 2023 in Philadelphia, Pennsylvania. (Photo by Tim Nwachukwu/Getty
2. Eagles center Jason Kelce and his pregnant wife are bringing her OB-GYN to the Super Bowl: Super Bowl LVII is shaping up to be a family affair with Jason and Travis Kelce set to become the first brothers to face one another in the Super Bowl. Jason's Eagles will take on Travis and the Chiefs on Sunday, Feb. 12, and win or lose – it will be a big day for the family. That's partly because Kylie Kelce is pregnant with she and Jason's third child. By the time the big game rolls around, Kylie will be 38 weeks pregnant, according to Jason.
3. Super Bowl LVII: Get ready for sticker shock, when it comes to game ticket prices: Here's news for football fans that could break their bank! For people who are looking for a ticket to Super Bowl LVII at State Farm Stadium in Glendale, they better have heavy pockets because prices are skyrocketing, and they are expected to get even higher the closer we get to game day.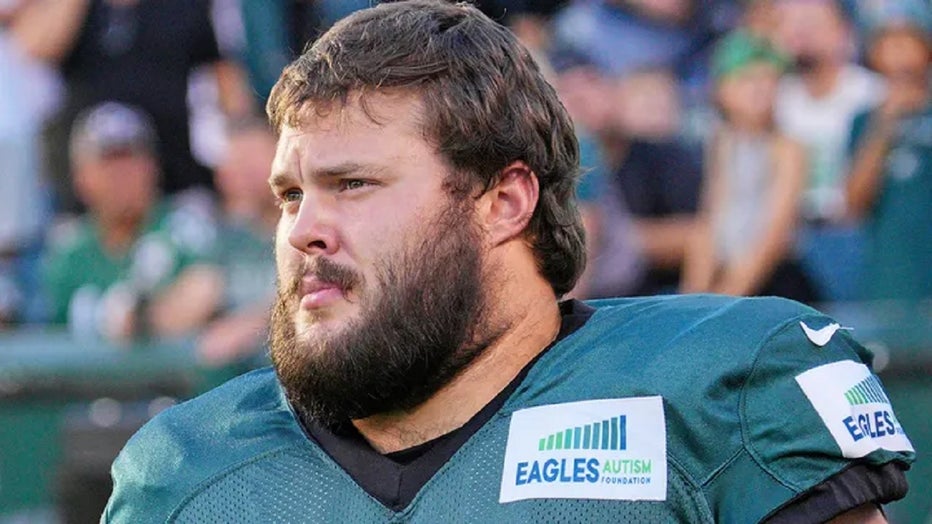 Eagles guard Josh Sills during training camp on Aug. 7, 2022, at Lincoln Financial Field in Philadelphia. (Andy Lewis/Icon Sportswire via Getty Images)
4. Eagles' Josh Sills indicted on rape, kidnapping charges in Ohio: Josh Sills, a reserve offensive lineman for the NFC champion Philadelphia Eagles, has been indicted on rape and kidnapping charges that stem from an incident in Ohio just over three years ago, authorities said. Sills, an undrafted free agent who appeared in just one game this season, was placed on the commissioner's exempt list. That means he can't practice, play or travel with the team as it prepares for the Super Bowl.
5. How Super Bowl LVII puts a spin on the classic grass field: The Philadelphia Eagles and Kansas City Chiefs will soon descend on Arizona's State Farm Stadium for Super Bowl LVII and will get the chance to play on newly grown sod thanks to technology only in use by a few stadiums across the country. The facility in Glendale, Arizona, is one of the two NFL sites with the capability to grow its grass playing field outside and roll it inside ahead of games. The $1.8 Billion Allegiant Stadium, home to the Las Vegas Raiders, is the other NFL facility fortunate enough to have a retractable field.
Tune in to FOX 10 Phoenix for the latest news: 
More Sports headlines: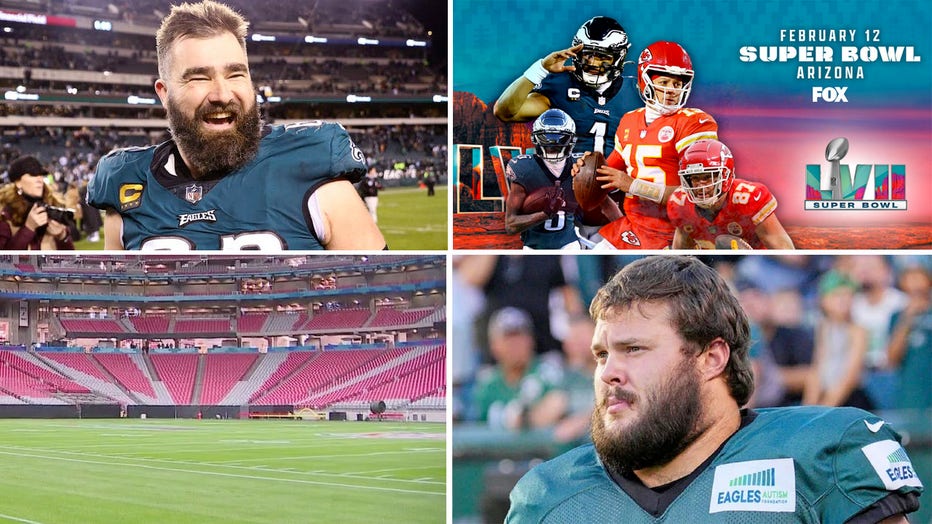 Photos of Jason Kelce and Josh Sills courtesy of Tim Nwachukwu/Getty Images and Andy Lewis/Icon Sportswire via Getty Images.