Suspect arrested in deadly west Phoenix shooting
PHOENIX - A 19-year-old man has been arrested in connection to a deadly shooting in west Phoenix, police said.
The shooting happened on Jan. 18 at a residential neighborhood east of 83rd Avenue and Indian School Road. Officers responded to the scene after multiple calls from people who said shots were fired in the area.
Police found the body of 18-year-old Aaron Joseph Hernandez, who had been shot. 
Investigators say Hernandez was with another man inside a car when they met with the suspect, identified as 19-year-old Robert Alexis Hernandez.
Robert reportedly got into the backseat of the car, and multiple gunshots were fired. Authorities did not explain what caused the shooting.
The 18-year-old was struck and killed, and the other passenger of the car was wounded.
The suspect was also hurt during the gunfire and was dropped off at a hospital for treatment. Police originally believed that he was a victim in the shooting, but said that interviews and evidence pointed to him as a suspect.
Robert Hernandez was booked into jail on a first-degree murder charge.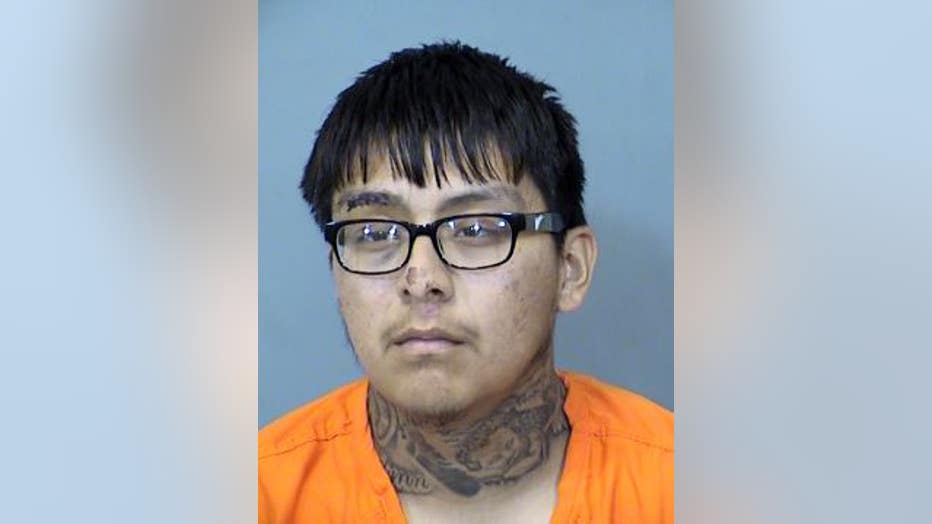 More Arizona headlines