2 teenage boys shot intentionally by now arrested suspect in Maricopa, police say
MARICOPA, Ariz. - Two teenage boys were hurt in a drive-by shooting in Maricopa on Monday night and days later, police announced an arrest in connection to the shooting.
The shooting happened around 8:15 p.m. on Ed Green Lane just off of Dallas Smith Lane, says Sgt. Hal Koozer with the Maricopa Police Department on Nov. 15.
"The two teen boys who were shot were taken to a nearby hospital," Koozer said. Another teen was on the home's front lawn but wasn't struck.
The boys survived the shooting and are going to be OK.
On Nov. 17, police said 21-year-old Kalib Rogers was arrested and that the shooting was not random.
"It's believed this was not a random event as preliminary evidence suggests the victim was known to the suspect. Maricopa PD is working closely with the Pinal County Attorney's Office to further charges," the department said.
Anyone with information on this shooting is asked to call the Maricopa Police Department non-emergency number 520-316-6800.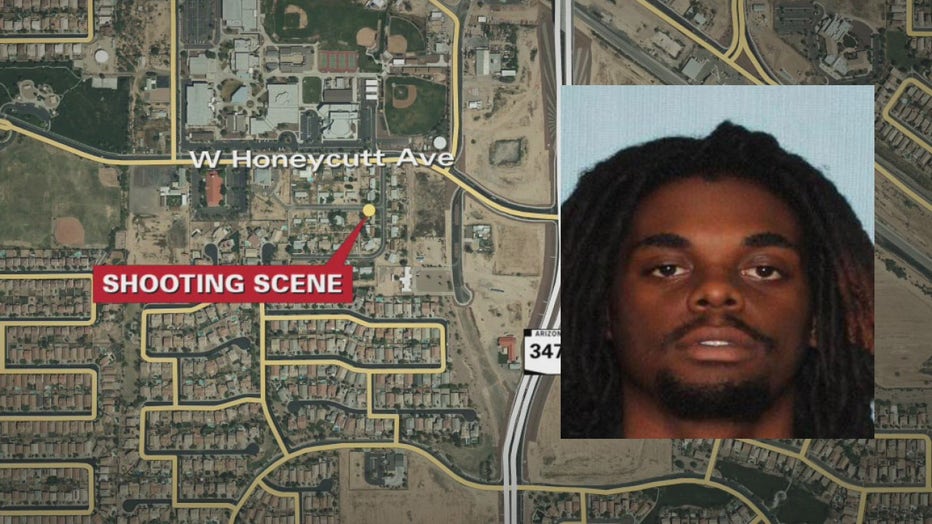 Related Stories:
Tune in to FOX 10 Phoenix for the latest news: