2 teens dead, 2 others hospitalized after car hits tree in Surprise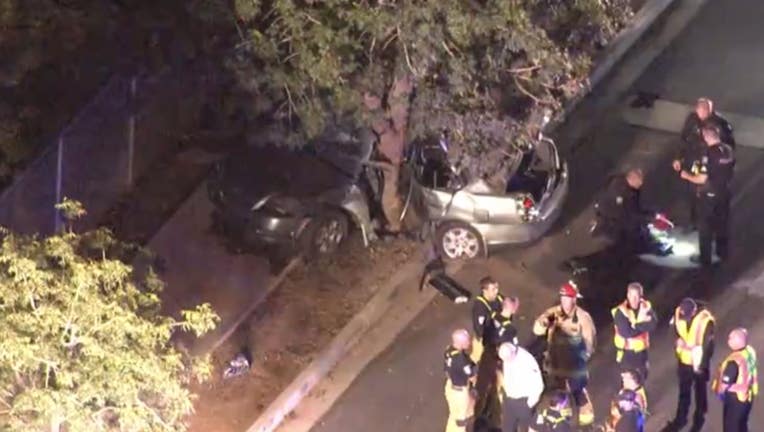 article
SURPRISE, Ariz. - Two teenagers are dead and two others remain hospitalized after a car crashed into a tree Wednesday night in Surprise, police said.
The single-car collision happened just after 5 p.m. on Dec. 7 near 151st Avenue and Paradise Lane.
The 17-year-old driver was pronounced dead at the scene. The three other passengers, an 18 year old, a 16 year old, and a 15 year old, were hospitalized. The 16-year-old passenger died at the hospital.
No identities were released.
"The cause of the crash has not been determined; however, initial information gathered at the scene indicates the driver was operating the vehicle at a high rate of speed just prior to the collision," police said.
Anyone with information on the crash is asked to call police at 623-222-4000 or 623-222-TIPS. You can send an email to crimetips@surpriseaz.gov. When contacting police about the incident, you should reference #221201372.
More Arizona headlines