2nd grand jury won't indict Tucson officer who shot, killed man in wheelchair
TUCSON, Ariz. - A second grand jury has declined to indict a former Tucson police officer who shot and killed a shoplifting suspect in a motorized wheelchair.
Ryan Remington was indicted on manslaughter charges back in August after he reportedly killed 61-year-old Richard Lee Richards in a Walmart parking lot.
Police say Richards had stolen a toolbox and had a knife. Remington was working off-duty as a security guard at the time.
Defense attorneys challenged the indictment, arguing prosecutors presented misleading statements to the first grand jury.
A judge granted their request to bring the case to a grand jury for a second time. They also opted not to indict him.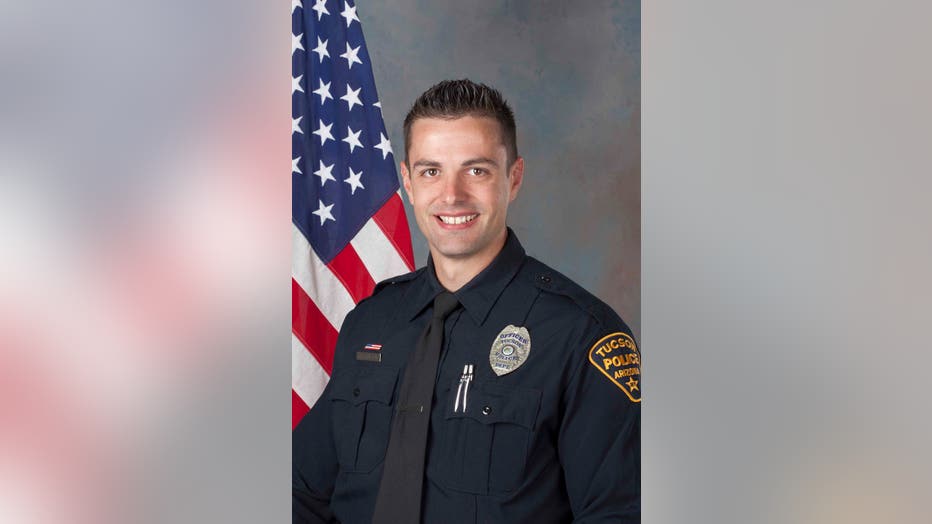 Tucson Police Officer Ryan Remington was fired from the department after he was accused of shooting a shoplifting suspect in a wheelchair nine times, killing him, after the man brandished a knife, authorities said.
Remington was fired last year for what police say was excessive force.
Richards' family has also filed a civil rights lawsuit.
More Tucson headlines