3 Mesa children found safe out of state after being reported missing
MESA, Ariz. - Three Mesa children who were reported missing were found safe out of state six days later.
Barbara, Saleen and Legend Demetro - ages 8, 5 and 3 - were last seen on May 22 near Broadway and Country Club Drive.
According to the Mesa Police Department's missing persons flyer which was released early Sunday morning, "They are believed to be with an uncle named Tony Hallam who does not have any custodial rights to the children."
"Family is concerned for the kids welfare at this time," police said previously.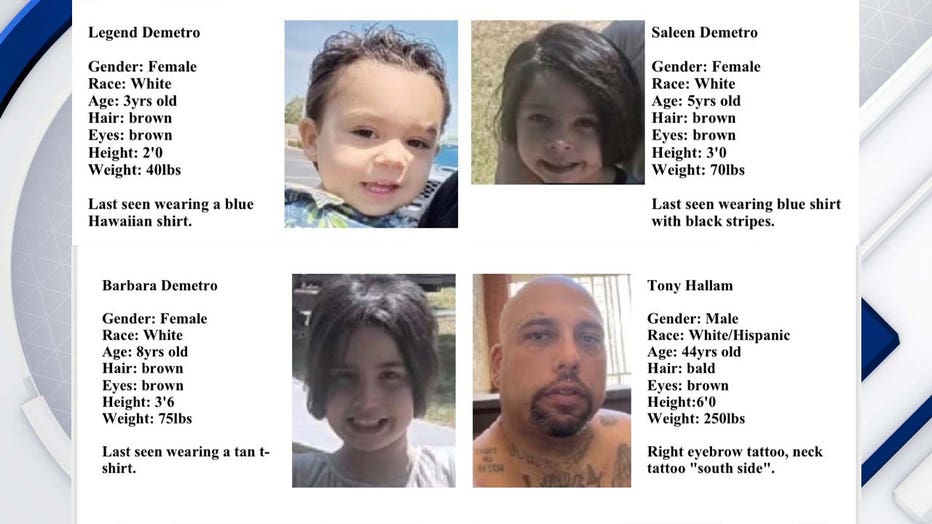 Mesa authorities said the group was possibly heading to Fort Worth, Texas.
Police did not release the location of where the children were found.
Where they were last seen: