4 Scottsdale Police cars hit by DUI driver, department says
SCOTTSDALE, Ariz. - A woman was arrested after she allegedly hit four Scottsdale Police cars while officers were responding to a different incident early Saturday morning.
Scottsdale Police says 37-year-old Caylnn Simpson was driving a Toyota Tacoma around 1:20 a.m. near Indian School Road and 82nd Street on March 18.
Simpson reportedly sideswiped a stopped police car that was on scene of a prior incident. That cruiser, police say, had its emergency lights on.
She then continued and sideswiped a second police car. She hit two more police cars, Scottsdale Police say, before she stopped on the side of the road.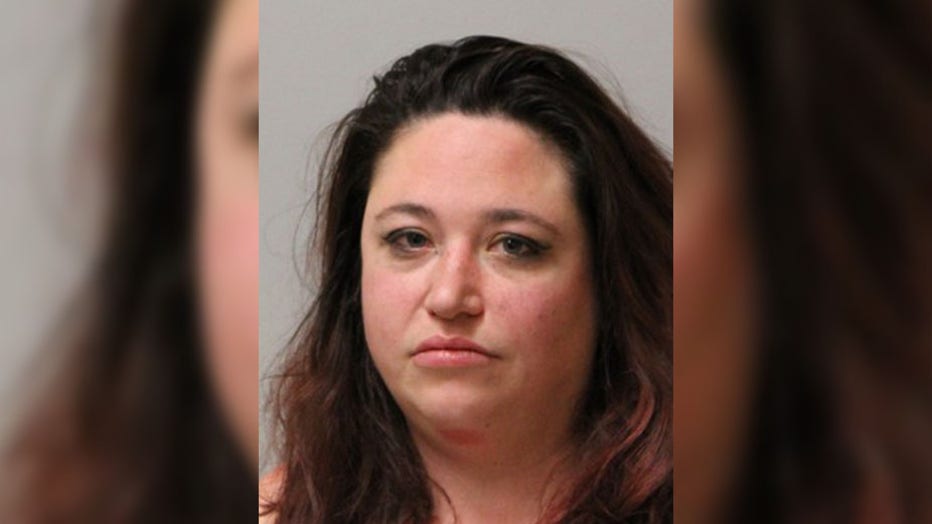 "The impact caused the second SPD Ford Explorer to slide sideways impacting our officer who was standing on the driver's side of that Explorer. A suspect from a different incident was in-custody in the rear seat of that fourth vehicle that the officer was next to when the collision occurred. That suspect and the officer were transported to a local hospital for evaluation and were determined to have minor injuries," the department said.
Simpson was arrested on suspicion of extreme DUI, reckless driving and endangerment. She was booked into jail but released with an upcoming arraignment date.
Location of where the incident reportedly happened: