Anthem man unscathed after truck drives over convertible; no citations issued for crash
ANTHEM, Ariz. - An Anthem man says it's a miracle he walked away from a crash, after a truck's massive tires landed over the headrest of his sports car Saturday morning.
Daisy Mountain Fire and Medical said he "miraculously escaped serious injury," and with every photo shared, the more incredible it seems that he survived.
Crash happened in Anthem
Rob Kelsall was driving his Porsche Carrera 911 near the Anthem Country Club when a truck drove over it, with a tire landing on his headrest.
Amazingly, it still works since the engine sits in the trunk, but the frame is a loss - the frame that saved his life.
"The tire came across here because you can see that's where the bulk of the impact was," Kelsall said.
The crash happened just yards from his Anthem driveway, and he's thankful his daughter wasn't with him during the drive as originally planned.
Kelsall says the hat he was wearing is now his lucky hat, as he thinks it might have been ripped off by the tire.
"I'm not sure if it's the truck that hit my hat, or the windshield coming down, but where I was sitting the hat just spun off backwards," said the Anthem resident. "I'm thinking the tire hit my hat. So I'm feeling pretty fortunate right now to be honest.
"If that windshield came down an inch further or an inch taller, I don't think I'm walking out of here," he continued. "So just very lucky."
Daisy Mountain Fire and Medical called it miraculous and reminded everyone to slow down and not drive distracted.
"We would like to remind you to never drive distracted, slow down, and always wear your seatbelt," the agency said.
He's not sure how to describe the feeling when he looks at his crumpled car.
"Hand of God or something," he said. "I don't know."
No citations issued due to road ownership issue
On Monday, days after the crash happened, Kelsall wants to know why no one was cited for the crash, and that question has become a tricky one to answer.
Officials with the Maricopa County Sheriff's Office have confirmed that there were no injuries, and no citations. According to attorneys, the issue comes down to differences between a private road and a public road, and that decisions may not be up to MCSO.
"When you have a gated community, that's not a public street," said Jonathan Dessaules with the Dessaules Law Group.
Dessaules is a Phoenix attorney who specializes in HOA issues. He said the HOA is in charge of road safety.
"In a private, gated community, the association is really the police power, and the police don't have – they generally don't cite you, and they defer to the association," said Dessaules.
Officials with the association in question told us they look into every incident like this.
We have tried to reach out to the driver of the truck, but were unable to. Officials with the association also say they have speed detectors on site, and issue citations for anyone speeding. Officials with the association would not say if the truck driver had been cited before.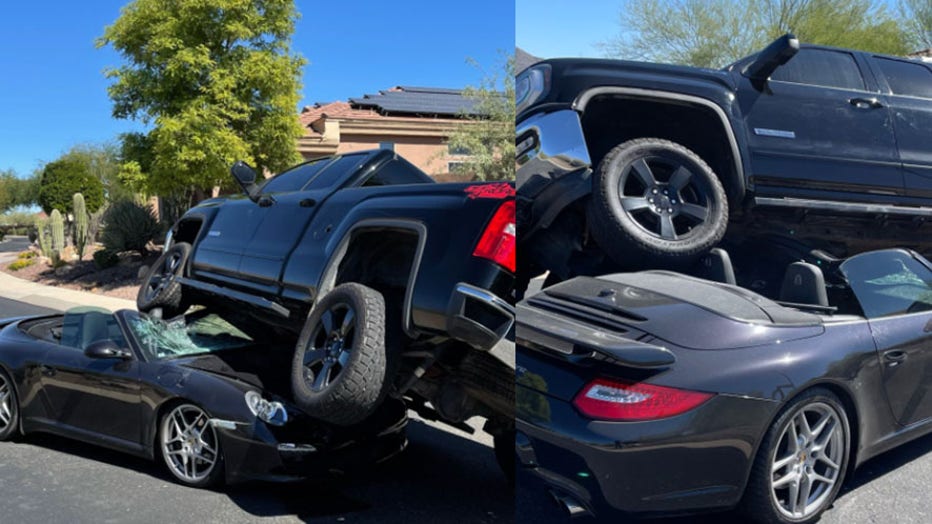 Photos courtesy of Daisy Mountain Fire and Medical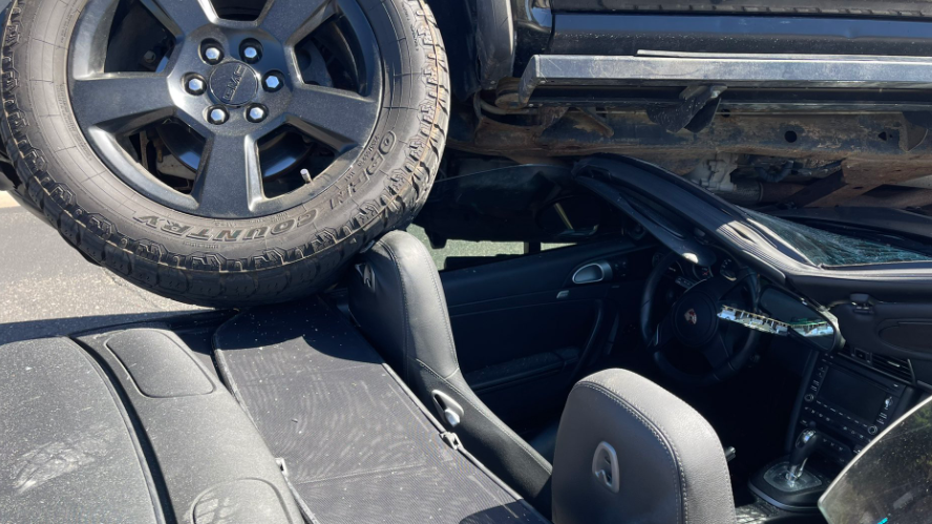 Photo courtesy of Daisy Mountain Fire and Medical
Related Stories:
Tune in to FOX 10 Phoenix for the latest news
Get breaking news alerts in the FREE FOX 10 News app. Download for Apple iOS or Android.