Arizona man accused of killing his father in Mohave County
GOLDEN VALLEY, Ariz. - An Arizona man accused of hitting and killing his father with a vehicle during a domestic violence incident in Golden Valley has been arrested.
Arizona Department of Public Safety troopers on the morning of Jan. 15 found a man dead next to the roadway along Highway 68, the Mohave County Sheriff's Office said. The victim was identified as 68-year-old Lester Caril.
Mohave County deputies took over the investigation and obtained surveillance video from a nearby business showing Caril being hit by a vehicle Saturday night. After the collision, the vehicle fled the scene.
The same evening, deputies responded to Abrigo Drive and Egar Road where a black SUV was involved in a rollover crash. The driver, Isaiha Boregard Caril-Hill, 23, was arrested for suspicion of DUI and an unrelated warrant. 
"Caril-Hill was extremely agitated and threatened responders while being extricated from the vehicle," the sheriff's office said.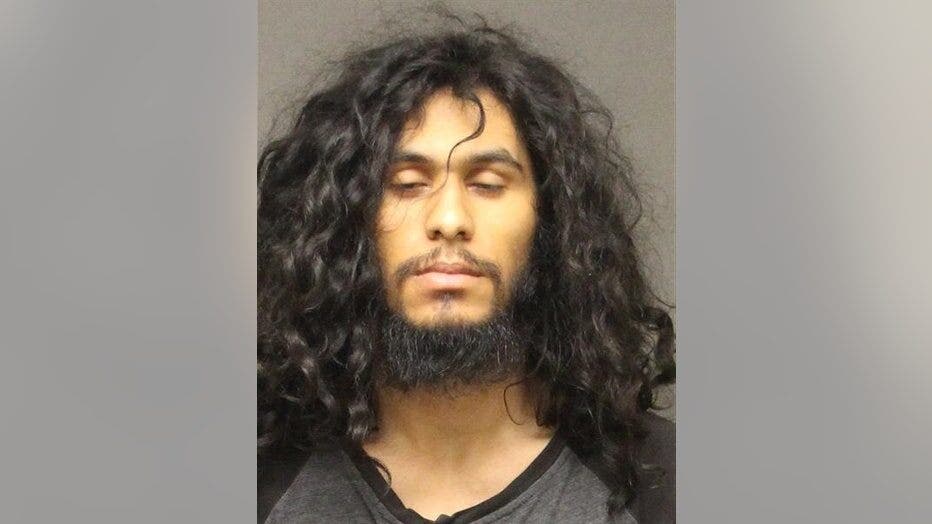 Isaiha Boregard Caril-Hill (Mohave County Sheriff's Office)
Investigators identified the vehicle as being registered to Caril-Hill's father, who had been found dead along the side of a highway. Additionally, authorities say debris found at the scene where Caril was found dead was consistent with damage to the SUV.
Caril-Hill was taken into custody and "did not say anything about the homicide during his arrest."
After being booked into jail on DUI charges, Caril-Hill allegedly told detectives that his father was driving the SUV when a fight between the two occurred.
"Lester Caril pulled off the highway and exited the vehicle," the sheriff's office said. "Caril-Hill admitted to hitting his dad with the vehicle and driving off, where he was involved in the rollover crash a short time later."
In addition to the DUI charges, Caril-Hill is accused of first-degree murder, aggravated assault, and leaving the scene of a deadly accident.
More Arizona crime news