Boy killed in Phoenix hit-and-run, suspect arrested
PHOENIX - Police say they have arrested the driver in connection to a hit-and-run crash in Phoenix that left an 8-year-old boy dead.
At around 5 p.m. on Feb. 11 near 67th Avenue and Thomas Road, police say Jerel Glenn stepped off the sidewalk and into the street when the driver of a "4-door lifted maroon or faded red colored truck with chrome strip across the door" struck him.
Police responded to the scene and found Glenn in the roadway with critical injuries. He died at the hospital.
On March 3, police arrested 28-year-old Christopher Silva-Conchillos in connection to the hit-and-run. It's unknown what charges he will face.
He's out on bond and on house arrest. His next court date is March 9.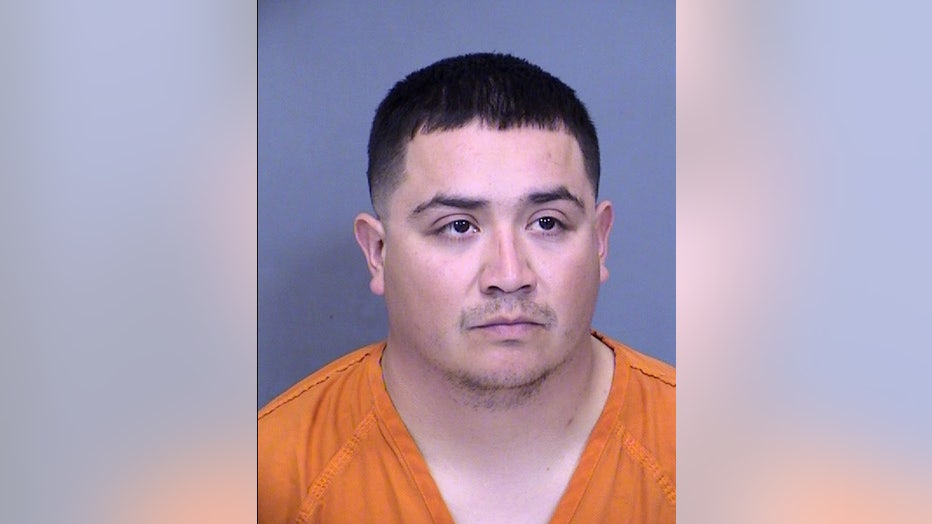 Christopher Silva-Conchillos
Loved ones say Jerel was walking a short distance to an apartment when he stepped in the street and got hit.
"He's fun. He's my Gemini twin. I had him one day before my birthday," his mother, Jessica Ervin said.
His stepfather remembers him as "a good kid, great kid, smart kid."
They're only left with memories of their son.
"One of the neighborhood kids just came to the door in a panic. I couldn't do anything. I just woke up grandpa and I put on my shoes and took off," his stepfather said.
The little boy's mother recalls the devastating phone call.
"I got a phone call saying that he had got struck by a truck, and he was laying in the dirt and the ambulance was taking him to Phoenix Children's Hospital," she said.
Minutes after got to the hospital, she was told the heartbreaking news. "They came out and told me that my son was deceased."
"Just turn yourself in, and I just want an apology. You can't bring back my son. I just want you to be careful of kids and take precaution," Ervin said.
Jerel's grandfather pleads for answers.
"Why couldn't you even stop and check on my grandson? You killed my grandson, and you didn't even stop. They couldn't even stop. They kept on going, and it's killing me because you could have at least stopped and check to see if my grandson was OK."
Map of the crime scene:
Weeks later …
Three weeks after his death, his mother, Jessica Ervin said, "We're doing better than we were a couple of weeks ago, I'll say that."
On the day of Glenn's funeral, his mother got the call from the Phoenix Police Department that her son's accused killer was arrested.
"We were grieving, and you know, going through a lot at that time. So them calling just made the day a little better," she said.
Michelle Gallon, Glenn's grandmother, said, "I'll be more relieved when he's charged and behind bars serving his time for taking the life of my grandson."
Court documents reveal Silva-Conchillos drove off after hitting Glenn, made a U-turn, and then briefly stopped at the scene before taking off again – something that's not sitting well with Glenn's grandmother.
"Drove off … he just drove off. He'd seen what he did to my grandson, and he drove off, and he hid for three weeks hoping that this little black life did not matter, but it did," she said.
Leaving Glenn to take his last breath is something Gallon says she will never be able to forgive Silva-Conchillos for.
"He could have saved my grandson's life. My grandson was still breathing when he pulled up and left him. He may have had a chance if he had stopped and did the right thing, but he did not and for that, I will never forgive that man," she said.
You can help the family by donating to their GoFundMe.