Child dies following 2-car crash in Phoenix
PHOENIX - A child is dead following a two-car crash on Dec. 6 in Phoenix.
Phoenix Police say the crash happened near Seventh Street and Thomas Road just after 9 a.m. 
According to police, a car that was traveling eastbound swerved to avoid crashing into a car and ended up in the opposing lanes, crashing into a car heading westbound.
A man driving the westbound vehicle and two children inside the car were hospitalized. One of the children died from their injuries, and the other two victims are expected to survive.
The girl who died was identified as 9-year-old Shala Zamora.
A woman and child were in the eastbound vehicle. The woman was not seriously hurt, but the child was hospitalized with non-life threatening injuries.
The roadway was closed for several hours, but it has since reopened.
Officials are investigating speed and impairment as factors in the crash.
Witness recalls seeing tragedy
 Brandon Edder saw the grisly accident while on the Phoenix city bus.
"It did look like a head-on [collision] for sure," Edder said. "It got spun around and up on the curb."
From SkyFOX, it could be seen how devastating this accident was. From ground level, even more so.
"Starting to feel all these emotions any time there's a child involved, it's painful," he said. "That's somebody's life they never get to experience now."
Investigators spent several hours mapping out the path of the eastbound car using cones. Even without the details, Edder says the aftermath really left him shaken.
"Slow down, be patient, always tell your loved ones you love them because you never know when you're going to be able to say it again," Edder said.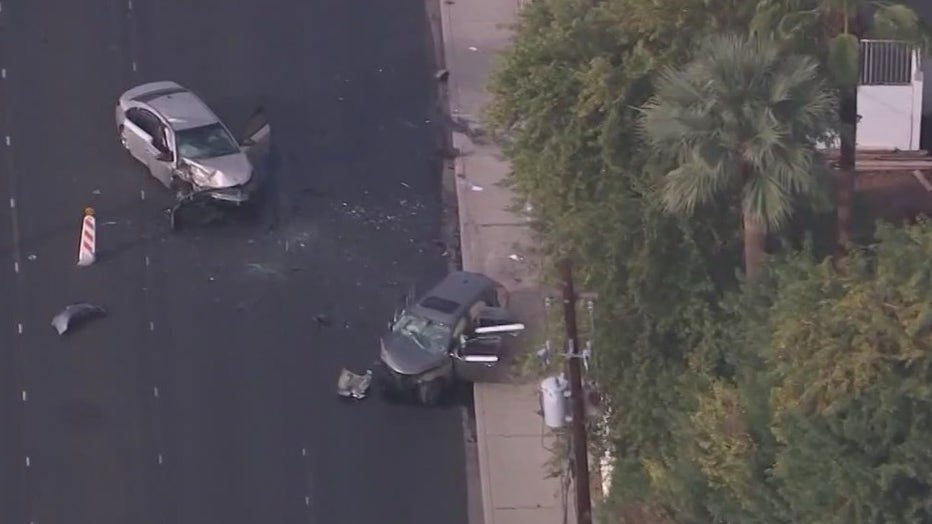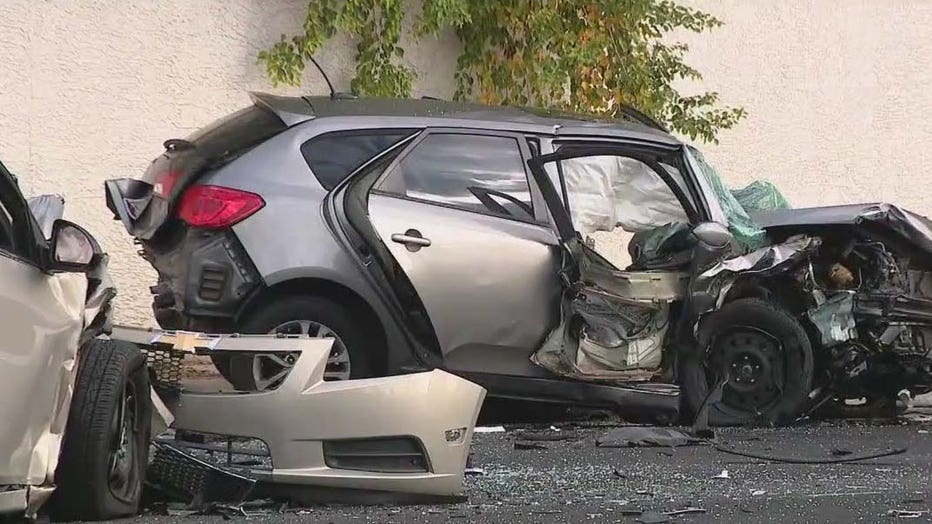 A child is dead following a two-car crash on Dec. 6 in Phoenix.