Alleged DUI crash on I-10 in east Phoenix injures 4, including Arizona trooper
PHOENIX - A woman has been detained on suspicion of driving under the influence after she reportedly caused a crash on Interstate 10 at 40th Street that left four people injured, including two kids and an Arizona state trooper.
The eastbound lanes of the freeway had been shut down at University Drive, but have since reopened.
The trooper had been investigating a separate collision when they were rear-ended by a vehicle early Saturday morning, officials said.
Two children inside the car were hospitalized with non-life threatening injuries, and a female passenger is currently in critical condition.
"The trooper was transported to the hospital as a precaution," officials said.
The driver at fault, identified only as an adult woman, was detained on suspicion of DUI.
More Arizona headlines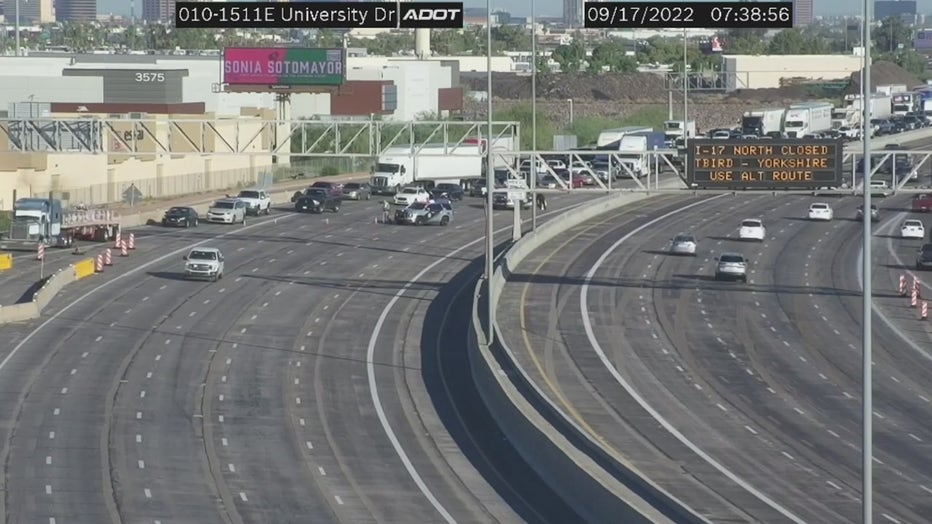 Arizona DPS is investigating a crash on I-10 near 40th Street.