Doorbell camera captures fireball flashing through the sky in Missouri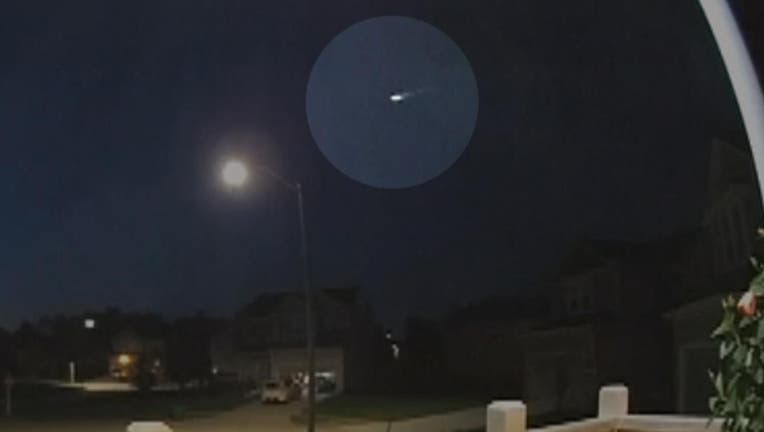 article
(FOX News) -- Incredible footage captured on a doorbell camera shows a fireball flashing through the night sky in Missouri.
Paul Simpson, a resident of Peculiar, just south of Kansas City, told News 4 that his doorbell camera caught the fireball at 9:39 p.m. EDT.
>>VIDEO: Fireball caught on camera
The American Meteor Society says that it has received over 200 reports of a fireball seen over Missouri on Monday around 9:40 p.m. EDT. "The fireball was seen primarily from Missouri but was also seen from Kansas, Oklahoma, Arkansas, Illinois, Iowa, Indiana and Nebraska," it said.
Read more about this story at FOXNews.com.