El Mirage mini-mart shooting leaves teen dead, 2 arrested months later
EL MIRAGE, Ariz. - El Mirage police have arrested two suspects months after a shooting at a convenience store that left a 17-year-old boy dead.
The crime happened on March 24, 2022, after two people reportedly stopped to get a drink at a mini-mart near El Mirage and Thunderbird roads.
Police say the pair began fighting with someone else in the parking lot, and that person opened fire at them.
The victim, described by police as a 17-year-old boy, was taken to the hospital where he was pronounced dead. The other person he was with, described only as an adult male, was unhurt.
Arrests made in 2023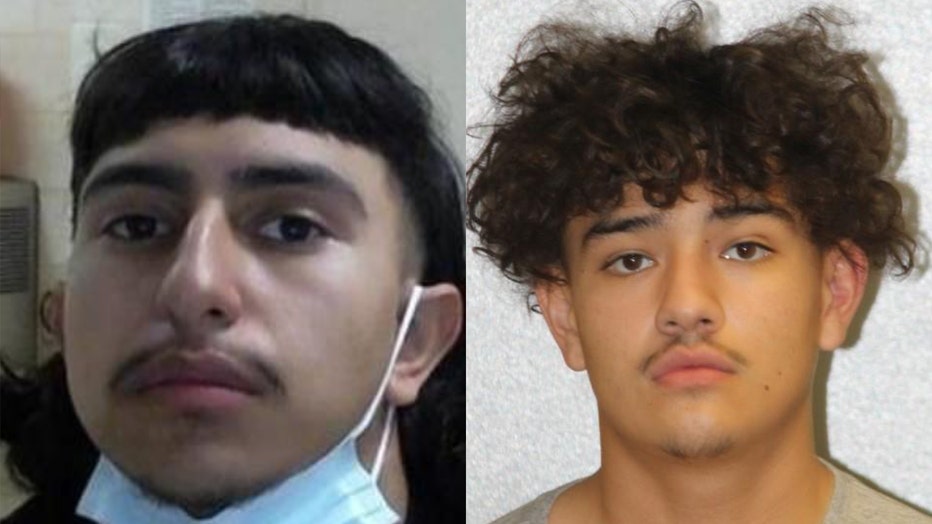 Guadalupe Chavez (left) and Emanuel Almanza (right)
On Jan. 17, 2023, El Mirage Police officials say they arrested 16-year-old Guadalupe Chavez and 18-year-old Emanuel Longoria Almanza in connection with the shooting. Both suspects are from El Mirage.
According to police, it was Chavez who allegedly fired a handgun several times, resulting in the 17-year-old's death. At the time of the arrests, Chavez was carrying a handgun in his waistband. Police also seized a sawed-off shotgun from Almanza's car.
Almanza is reportedly being held on $750,000 bond.
Read More Arizona Crime Stories
Tune in to FOX 10 Phoenix for the latest news