Family of suspect shot and killed by Phoenix Police in 2019 officially files lawsuit against the city
PHOENIX - The family of Jacob Harris, a 19-year-old who was shot and killed by Phoenix Police in January 2019, has officially filed a lawsuit against the city.
According to information provided by Phoenix Police at the time, the shooting that killed Jacob happened during the early morning hours of January 11, 2019. 
Jacob Harris was reportedly one of four suspects in a break-in of a What-A-Burger in Avondale. Police watched the crime play out, pursued the car to Camelback and 91st Avenue, and engaged. That's when Jacob was shot and killed by officers. One of the officers claimed Jacob turned slightly to his right, making a motion at the officers with a gun.
Arizona law allows the other people involved in the break-in to be charged with Harris' murder. A 20-year-old, a 19-year-old and a 14-year-old are facing those allegations, along with other felonies from the break-in.
Meanwhile, the two officers' actions have been deemed justified.
"The undisputed facts show that Jacob Harris and others that he was with were involved in violent incidents, including pointing guns at innocent civilians as part of armed robberies. When the police confronted Mr. Harris and the others who were with him, Mr. Harris did not surrender. Instead, with a gun in his hand, Mr. Harris made other choices," said Steve Serbalik, the attorney for the Phoenix police officers. "Members of the Phoenix Police Special Assignments Unit, including Norman and Bertz, always hope that suspects will not commit crimes and, if suspects are confronted by police, that they will peacefully surrender. In this case, it was the actions of Mr. Harris and the other suspects with him who engaged in dangerous felonies that led to this result."
The family, advocates, and their attorney believe the police involved in the shooting lied about the circumstances. They say they changed their story from saying Jacob Harris made a motion towards them with a gun to they may have seen a gun.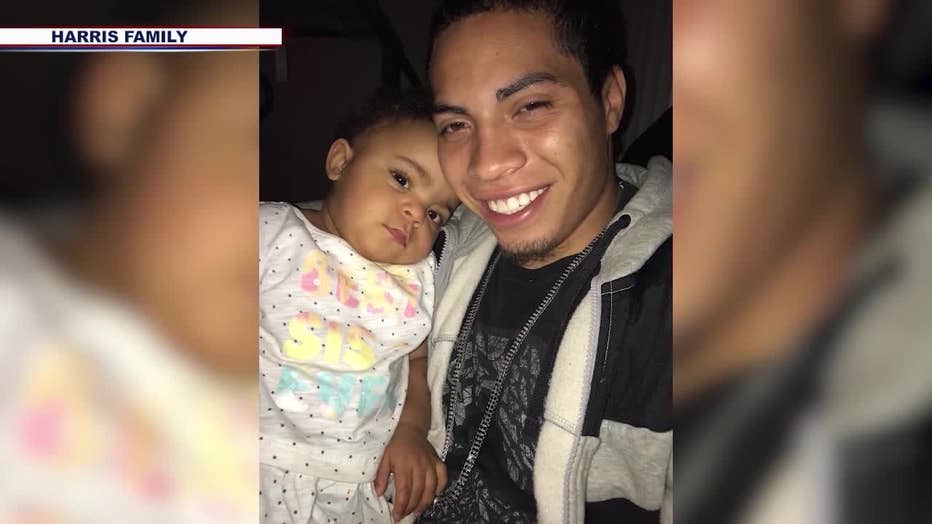 Attorney Tom Horne says video that hasn't been released publicly shows the contradiction to the police statements.
"I think the video shows exactly what happened," said Horne. "The conclusion is it's the police officers that were guilty of killing him."
"Admit the truth," said Roland Harris, Jacob's father. "You idiots let off a flash grenade. You didn't let each other know you were letting off a flash grenade. You panicked, and you murdered my son."
Roland is suing for wrongful death.
"I'm not suing the City of Phoenix for monetary damages for myself, but I have to put a monetary amount on it," said Roland. "How do you put a monetary amount on my grandaughter never having her father there? Not having her dad take her to school?"
"I can't fully mourn him," said Roland Harris.
Roland Harris says the ongoing litigation between his family and Phoenix Police over his son's death has been tough. Roland, who believes his son was unjustly killed by Phoenix Police officers, has a message to police who were involved.
"I'm not a weak man, and I want to tell David norman and Officer Brentz [that] you murdered the wrong kid this time. Your days are over. You just don't know it yet. You can count your days, enjoy your time as a police officer because it's coming to an end," said Roland. "We allow for these officers to get away with that because we believe the stories they tell. Had I not spoken up, we wouldn't be here today."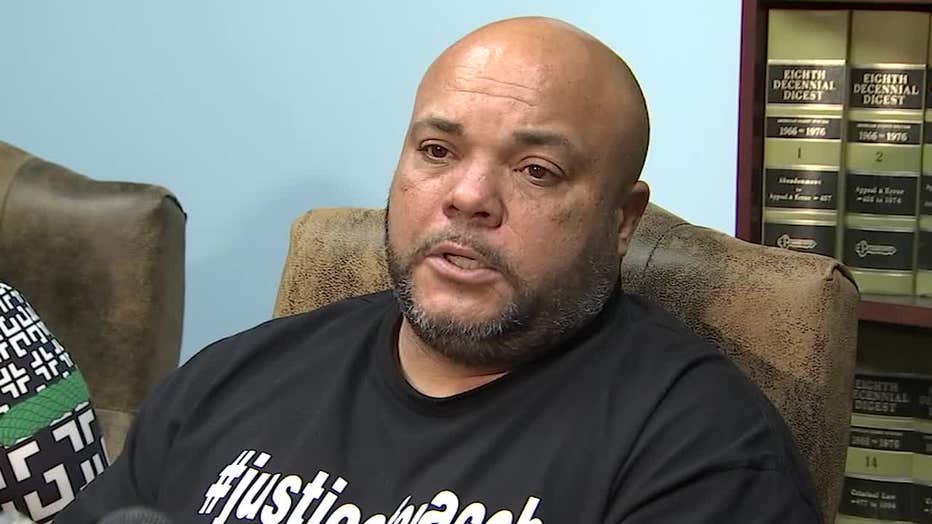 A video taken from a police helicopter and mistakenly only released to one media outlet shows how the shooting played out. The family has not received it, but their attorney is making a motion this week to get the full video released.